Design Shock – Best Quality Design Assets
Design Shock is a portal offering free GUI packs for web and general graphic design, including business cards, icons, printing templates, and more. The design elements are ready to use and can be used for any purpose. They are offered in a vector graphics format that can be easily scaled up or down without loss in image quality.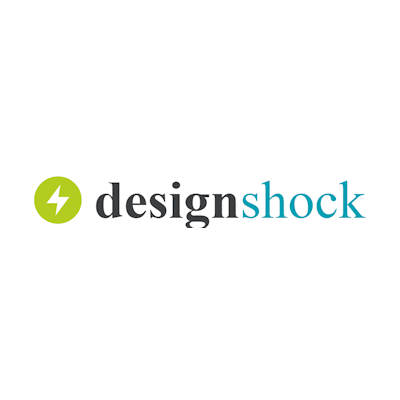 The Design Shock graphics library contains more than 100,000 design elements in all kinds of different styles and that also includes pesky little social icons that you need for every project. Readymade icons and other design elements reduce development time. They provide a reliable and fast way to add commonly required design elements on the page.
Create mind boggling designs easily
Every designer needs some little inspiration or a piece of a creative asset to start with. For any graphic designer, there is nothing more important than having a large bundle of graphics assets to work with. That's why Design Shock arms you with a large library of organized vector graphics files to start with. With Design Shock you get unrestricted access to logos, icons, avatars, cartoons, brushes, and templates, you need for any project.
At Design Shock, you get new releases every week. The site features tons of graphic elements of all sort of styles, organized in thousands of smart bundles.
Printing and Stationery Design Templates: Design Shock offers more than 1000 printing and stationery design templates, business cards, and other web design elements.
Icon sets: You get access to more than 2 Million Professional Icons organized in over 770 Sets. The icons are offered in all standard sizes and 30+ different design styles. You also get vector-based, 30+ different categories of icons. Some of the popular icon categories are social, food, 3D graphics, project management and many more. The site also offers Material icons. Design Shock allows free download of any icon set for free for personal use.
WordPress Themes: Design Shock has a dedicated section for WordPress Themes. The theme can be downloaded for free for personal use. To use the WP theme for commercial purpose, you need to purchase a license that costs $19 for a complete set. At Design Shock, you have access to more than 350+ WordPress themes and 400+ pre-designed WordPress and HTML themes.
Plugins: Design Shock also offers two premium plugins- jQuery Slider Shock and Grid Layout Stock. The jQuery Slider Shock is a gallery plugin for WordPress and jQuery. The plugin is responsive and has hundreds of features and customizable options. The Grid Layout Stock plugin is a complete grid plugin for the WordPress platform. Like the jQuery Slider Shock, this plugin also has hundreds of features and customizable options.
Custom Design Icons and other graphical elements: If the Design Shock gallery of design elements does not satisfy your requirement, you can also get custom designed icons, WP templates, business cards, and other design elements.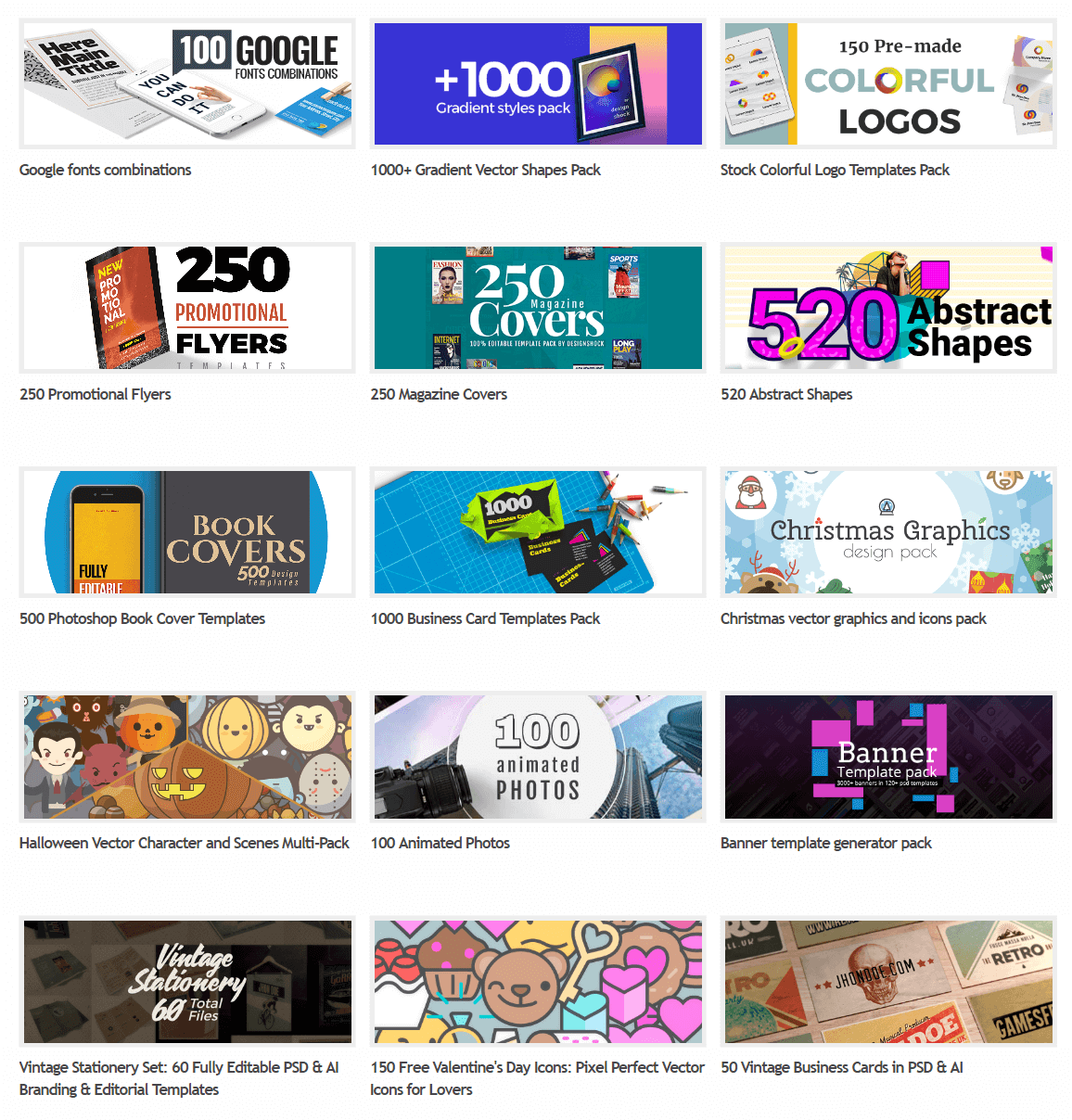 How does it work?
The design elements are free for personal use. To download any graphical elements from Design Shock you need to create a login account on site. You also have the option of using your social media accounts for login. For example, Google, Facebook, and Github. There is no further action required and the downloading of graphical elements starts automatically.
The free graphics bundle includes around 1000 graphical elements. It includes transparent and semi-transparent images, duotones squares, topographics, blur, holographics, spheres, and mesh duotones
To download any premium bundles of graphics elements, click on Join US on the home and click Bundle 1.
If you want access to complete collection of graphics available on the site, you need to purchase one of the premium bundles offered by Design Shock. The Bundle 1 is priced at $39 and includes all design packs available in the library of Design Shock.
If you want access to other graphical elements like icons, printing templates, WordPress theme generator, you need to purchase Bundle 2 or Bundle 3.
Bundle 3 which is priced at $129 gives you access to all graphics of the design template sites owned by ByPeople. If you wish to get lifetime updates of graphics (released monthly), you need to subscribe and pay a $14 monthly fee.
The downloaded icon can be copied on the artboard of any image editing app. If the icon has different shapes, you can select different paths and apply or override any color from the palette.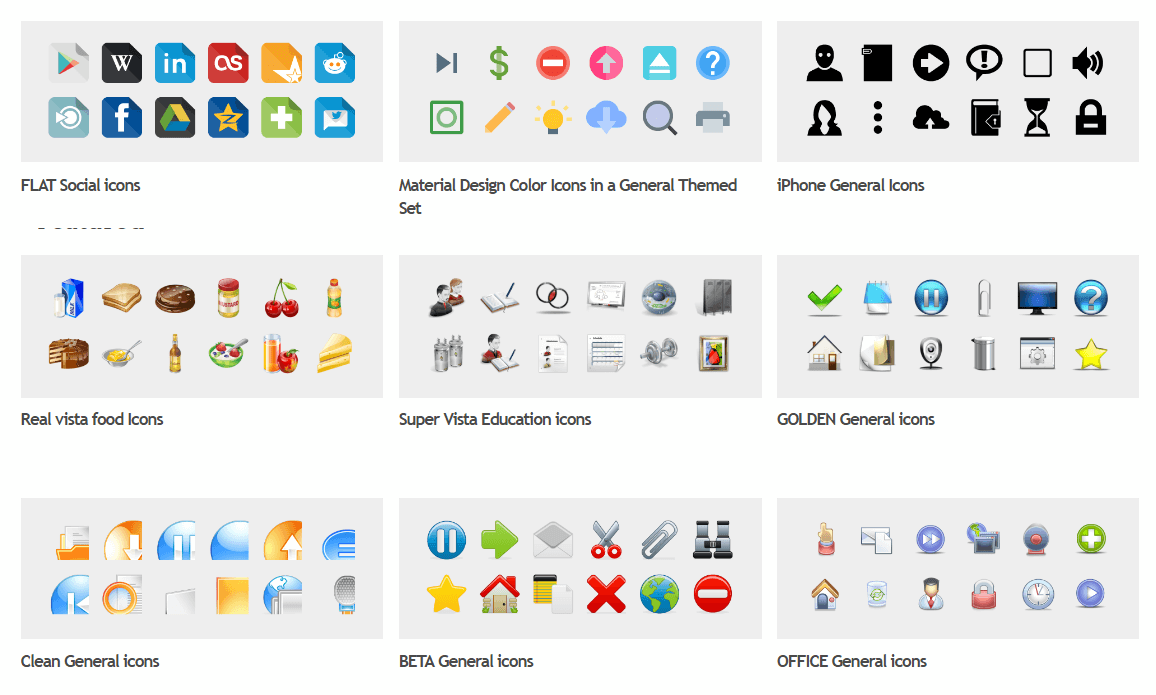 The brighter and darker side of Design Shock
Pros
Graphics free for personal use
Wide range of graphics
Vector built source files in the set
New trendy graphics sets every week
Fully editable and customizable graphics
24/7 customer support
Cons
Only 1000 free graphics set
Free weekly updates only available for Bundle 2
At $14 per month, the weekly graphics updates seem expensive.
Get access to limitless templates for creating designs – designshock.com/ @iconshock via @supermonitoring
Final word
The Design Shock is a useful resource for every designer. The wide range of graphics and templates would be enough for most design projects. If necessary, the designer can always pay a one-time fee and download all graphics libraries available at Design Shock. The release of new graphics sets every week ensures you have access to updated graphics trend by paying a small fee. Overall, the Design Shock is a resourceful website that is targeted toward design community and helps them usher creativity by offering basic design elements.
Get notified about our new posts
By submitting this form I accept the
Privacy Policy
and I agree to receive blog-related information from Super Monitoring.