Create automated chat bots with Tars, without coding
We don't need to tell you how important it is for vendors to communicate with their customers in ever engaging ways. We also don't need to emphasize the criticality of understanding exactly what a potential customer is looking for when visiting your product website and presenting him with a range of choices from your services. But not every business can invest in a full-blown hundred (or so) member team to handle front-desk operations for their website. And frankly, the whole "people handling front-desk operations for online businesses" thing is just not tech-savvy enough.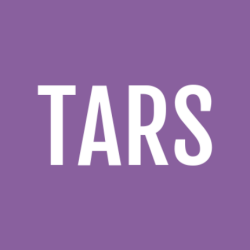 Enter – intuitive, responsive, and engaging conversational chat bots!
Chat bots are the "in" thing currently being used to support and scale business teams in their relations with customers. They're those little pop-ups that magically appear in the bottom left or right of the screen the very instant you land on a product site asking how they may assist you. While thousands of organizations out there are using chat bots to perform basic marketing tasks, only a few are doing it smartly with coding-less and amicable chat bots created with Tars. Let's find out what makes Tars chat bots stand apart.
Tars – letting you create appealing conversational chat bots, without code
Tars is one of the coolest online chat-bot creators through which you can create custom chat bots without any coding. Bots created with this awesome tool can benefit you in 5 different ways:
Provide engaging information about your products and services 24*7
Converse with thousands of website visitors at the same time
Save money by eliminating the need for people handling front-desk work
Guarantee 100% customer satisfaction since users feel someone is actually talking to them, giving them all the answers they seek upfront, professionally, and quickly
Automate repetitive tasks like email notifications, data export, responses, etc.
Double-up as personal assistants for customers making them feel that they're being paid special attention (and that can be critical for landing sales)
In the time and age where people don't wish to waste even a second on things that don't interest them or take too long, expecting them to fill up entire forms detailing their queries or requesting feedback is going to get you nowhere. But lively bots that appear to be real people asking the right questions quickly are sure to get the job done. Plus, they're entertaining – at least you can make them so!
The best features of Tars you can use to your advantage include:
Programming-less chat bot creation
File / Image uploads of up to 5GB
Support for uploading the chat-bot html to your own domain and use that instead of the Tars domain
API integration
Option to customize user's conversational experience based on their responses
Custom redirection to a thank you page, feedback page, homepage, etc
Facility to receive partial data even if users don't finish their conversation with your bot
Well then, shall we play around a bit?
This is how it rolls
A quick suggestion for this one: don't jump straight into "Get Started for Free" with Tars. When you visit the tool's website, scroll down to locate the interactive image of a mobile. This is actually a live demo of a bot created with Tars. Play with it, you'll have fun!
Thereafter:
Click on the "Get Started for Free" button and create a new account
You'll receive a welcome message through a – wait for it – chat bot! You may want to engage in a conversation with the bot detailing why you need the services of Tars bots and how they can help you better. Neat promotional strategy using their own product like that don't you think?
Anyways, by now you should be redirected to your dashboard where you'll see a large panel to create your first bot in the middle of the screen, and some helpful links in the left hand panel:

Getting Started Guide
Video Tutorials
My Chatbots
Settings
Billing
Note: Before you start, you could see some interesting examples of Chatbots for inspiration through a small link given at the bottom left corner of the screen.

To start creating your first bot, click on the "Create a bot" button. You'll see a floating pop-up with a sample mobile screen and suggestive bot categories.
Pick the category of bot you wish to create from a list of readymade templates or create the bot from scratch. We picked the "Feedback bot" template.
The sample mobile screen livened up with suggestive questions about a feedback form for a pizza outlet. We clicked on "Use this template" to customize our bot.
Next, our dashboard transformed into specific options for the template we'd selected with a flow diagram (gambit) filled with sample questions which we could modify as per need and options to make, configure, design, and share the bot in the left hand panel.
Clicking on each node of the gambit opened up detailed options to customize it in any manner needed. Honestly, the work Tars creators had put into thinking everything through could be seen, and it was appreciable.
After making all changes, to see how the bot would look in action, click on the "Preview" button on the top right corner of the screen.
To deploy the bot on your website, click on the "Distribute / Share" button from the left hand panel and select the "Bot Widget" option. You'll see the HTML code along with relevant instructions to place and use the bot widget on your website.
That's it, you're done!
Create engaging, intuitive, and amicable chat bots without any coding with @hellotars.ai hellotars.com via @supermonitoring
Evaluating Tars bots and verdict
At $49 a month, all the capabilities of Tars bots combined with the sales benefits they bring make this a tool worth trying out. A few good to have features that we spotted included more "humanly" responses to user inputs like an invalid email id or phone number. Some people might find it uncomfortable sharing their email ids and phone numbers to bots. Everything else about the tool was great. Thumbs up!
Get notified about our new posts
By submitting this form I accept the
Privacy Policy
and I agree to receive blog-related information from Super Monitoring.