12 Books to Improve the Creative Thinking for the Designer
As a designer, creative thinking is essential to success. Whether brainstorming ideas for a new project or coming up with alternative solutions to a problem, creative thinking can help you develop unique and innovative approaches. To help foster your creative thinking, here are 12 of the best books to help you improve your creative thinking as a designer. Keep reading!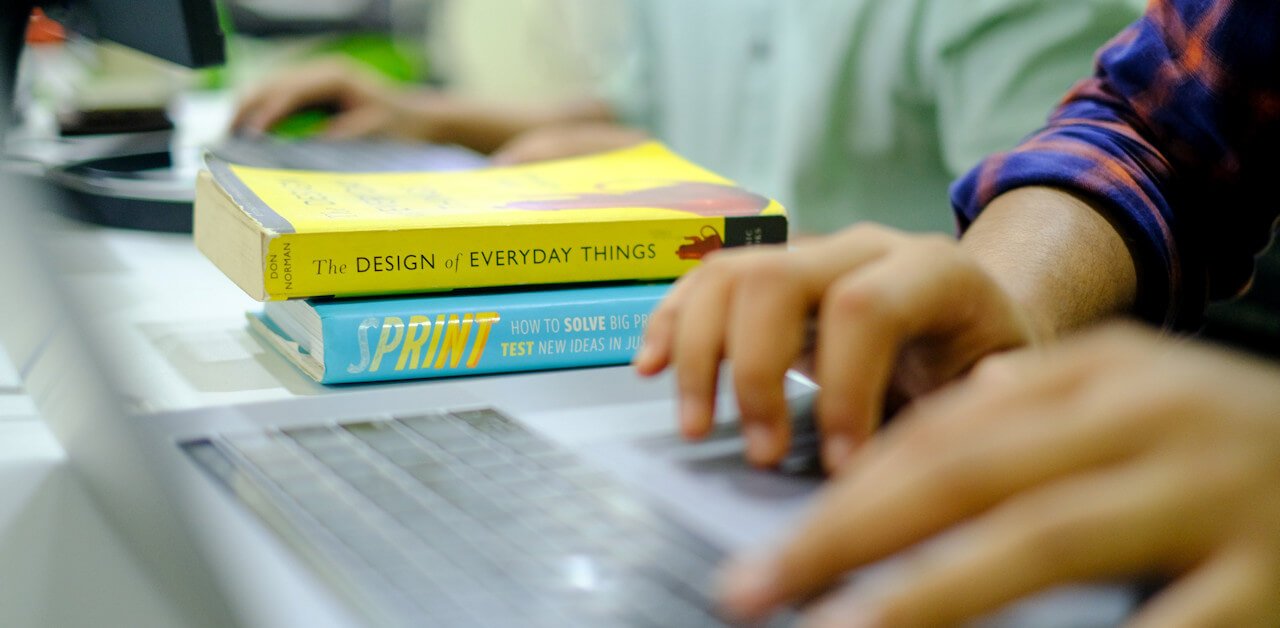 1. "The War of Art" by Steven Pressfield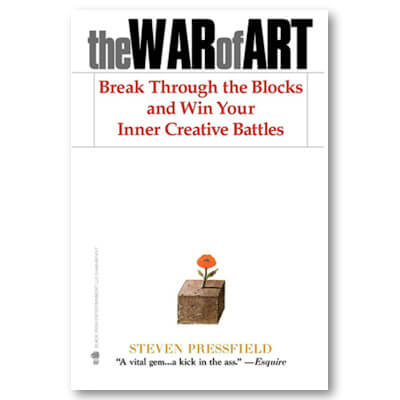 "The War of Art", written by author Steven Pressfield, is a book about overcoming resistance. It looks at the challenges that prevent us from achieving our goals and provides strategies to overcome them. In the book, Pressfield defines "resistance" as an invisible force blocking our progress toward what we want. However, he believes it is a necessary part of the creative process and should be embraced rather than avoided. The book offers practical advice on recognizing and working through resistance so you can focus on creating meaningful work. The War of Art will help readers unlock their creativity and bring out their best selves.
2. "Design Thinking For Strategic Innovation" by Idris Mootee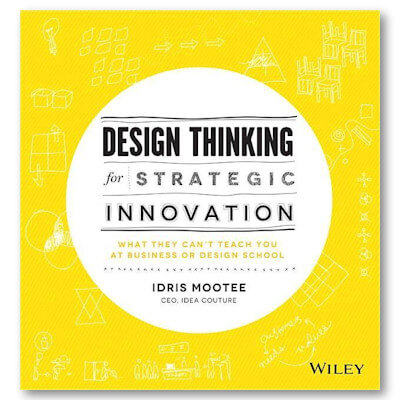 An excellent resource for all kinds of design-thinking strategies, this book paints processes and models in an accessible way so that even beginners with limited knowledge can get started quickly. By introducing Design Thinking—a user-centered approach that emphasizes understanding customer needs and innovatively testing feasible concepts, Mootee provides readers with the tools and techniques to innovate from within their organizations.
The author explains how design thinking can help businesses identify customer needs and create products or services that meet those needs more effectively. He covers topics such as developing customer empathy, analyzing customer feedback, prototyping ideas and validating assumptions quickly.
3. "Art & Fear" by David Bayles & Ted Orland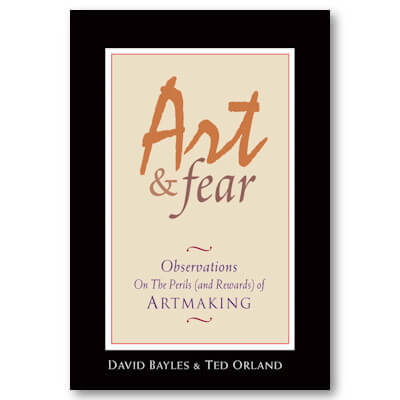 This powerful read offers honest insights into the creative process, inspiring readers to face their fears head-on and never give up on their dreams. In the book, the authors explore why so many people cannot make art, even when they may be talented enough.
Stories, examples, and anecdotes provide insight into the unique relationship between fear and creative expression. They argue that this feeling can help us become better artists if we learn how to use it as a tool for growth instead of letting it paralyze us from taking action. "Art & Fear" is enlightening and motivating—it encourages readers to take risks in their artistic endeavors and unlock their true potential.
4. "The Creative Habit" by Twyla Tharp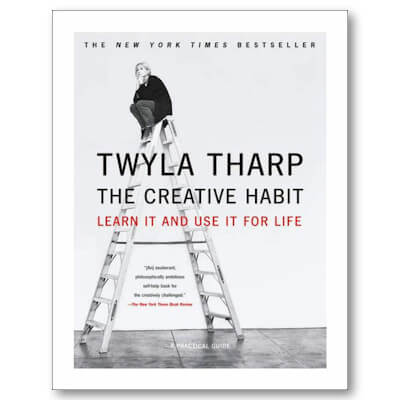 As a practical guide to formulating and sustaining a creative habit, this book helps readers explore their creativity with tips, tactics, and exercises. In the book, Tharp takes readers through her journey in the creative world, identifying and discussing the various tools she has learned over time that help turn inspiration into action.
She explains how turning creativity into a habit—something you do every day—can help you produce more consistent, thoughtful results. "The Creative Habit" also features interviews with various artists and practical methods to help get your creative spark moving. There are exercises and examples so readers can apply what they've read to their projects or endeavors. You can ask a professional writer from custom writing services, like TopEssayWriting, to create an outline of the most helpful practices. It saves time and brings the most value to you.
5. "Steal Like an Artist" by Austin Kleon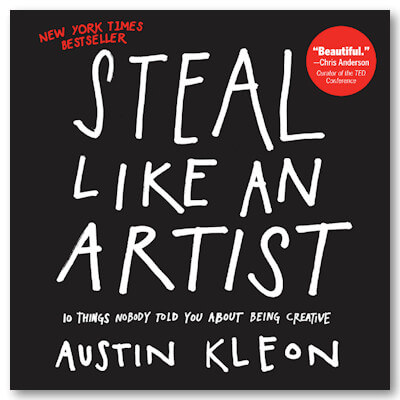 A great source of motivation for creatives, this book encourages readers to emulate the works of others while still developing their distinct styles. It is a creative manifesto for anyone who wants to be more creative and unleashes their inner artist. It encourages readers to embrace inspiration from other works, people, and experiences to create something new and unique.
The author shares his personal stories of how others have inspired him and encourages readers to explore their creativity. Throughout the book, Kleon offers advice on how to be an effective creator, such as learning when it's time to give up an idea and move on to something else or knowing when it's essential to set boundaries to focus on creating meaningful work.
6. "Making Ideas Happen" by Scott Belsky
This highly acclaimed work is perfect for anyone who needs help getting ideas off the ground and turning them into tangible projects. It teaches techniques for managing projects and developing strategies to ensure ideas don't just stay as hopes and dreams but become part of the real world.
The author draws on his experience in both corporate and entrepreneurial settings to offer valuable insights about how best to take action on your ambitions. He also provides practical advice and exercises that can be used to help you get started taking charge of your ideas now. "Making Ideas Happen" is an essential resource for anyone who wants to bridge the gap between idea creation and implementation.
7. "Creative Confidence" by Tom & David Kelley
Written by the minds behind IDEO, this book encourages readers to tap into their potential and become more confident in their creative ability. It provides readers with practical advice on how they can regain their creative confidence and use it to improve their lives in various ways. It emphasizes the importance of self-discovery and encourages readers to take risks to unlock their full potential.
8. "The Design Of Everyday Things" by Don Norman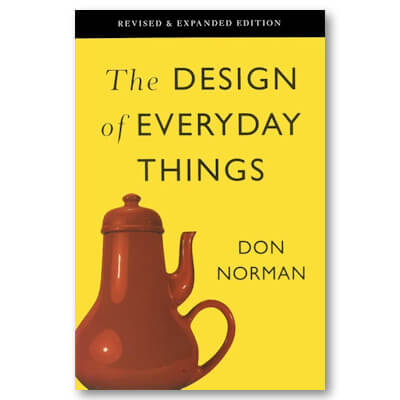 A must-have for any designer's library, this classic read offers insight into the power of Design and how it can shape our experiences in everyday life. The book focuses on how people experience products and services, considering usability, desirability, pleasure, and meaning. It also addresses how people interact with complex systems, such as those in technology-driven environments. In this way, it looks at the psychological aspects of Design and provides ways to create more compelling user experiences.

9. "Creative Flow" by Jocelyn de Kwant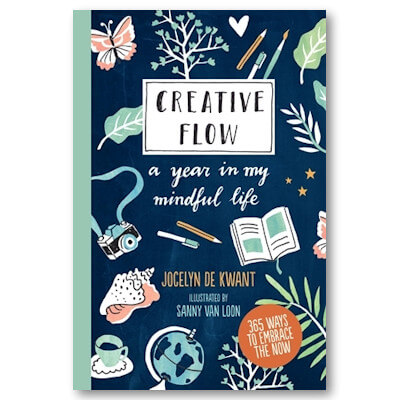 This inspirational journey through creativity is a great read that helps designers stay motivated to keep creating beautiful designs no matter their challenges. If you cannot find it in your native language, you may check Open Sky News to give you a helping hand.
In the book, de Kwant outlines a comprehensive approach to unleashing creativity in everyday life and offers practical tools for overcoming creative blocks. Throughout the pages of "Creative Flow", she provides specific strategies for cultivating creative habits, finding inspiration from unexpected sources, and integrating creativity into our lives. In addition, the author's easy-to-follow advice provides readers with actionable steps to boost their creativity and productivity.
10. "Change By Design" by Tim Brown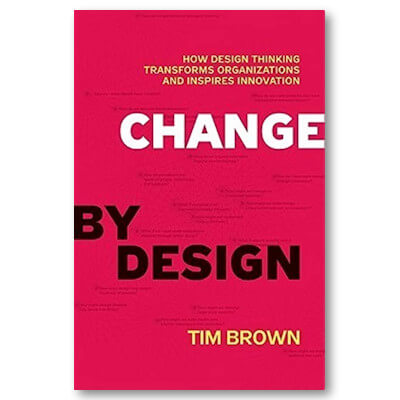 This thought-provoking work explores the innovation process and how it can be applied to various aspects of design thinking. This book explores how design thinking can be used to innovate in any organization, from large corporations to small startups. Through a combination of case studies and practical advice, Tim provides readers with an understanding of how design thinking works, what it looks like in practice, and how it can be applied in real-world contexts.
The author also shares insights on organizational culture change, user experience, innovation processes, collaboration tools, agile methods, and more. "Change By Design" offers guidance for anyone who wants to implement design thinking into their organization or gain a better appreciation for the power of creative problem-solving.
11. "How to Think Like a Designer" by Michael Bierut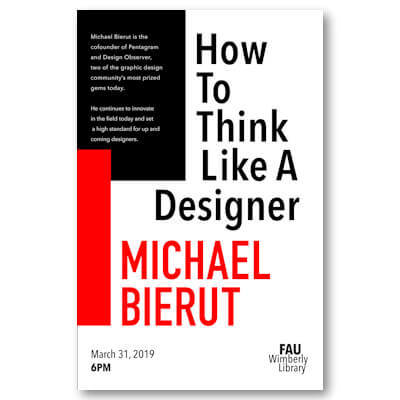 How to Think Like a Designer is a book by author and graphic designer Michael Bierut. Bierut has over thirty years of professional experience in design, working with iconic brands like Vignelli Associates, Pentagram, and Saks Fifth Avenue. In his book, Think Like A Designer, he provides an insightful look into the creative process of design thinking and offers insights on how to apply them to everyday life. In addition, the book explores how to think more creatively to solve complex problems that require out-of-the-box thinking.
In this book, renowned designer Michael Bierut shares his own stories and anecdotes from other creatives to provide readers with an inspiring guide to seeing the world differently and tapping into their creative potential.
12. "Creativity: Understanding Innovation in Problem Solving, Science, Invention, and the Arts" by Robert Weisberg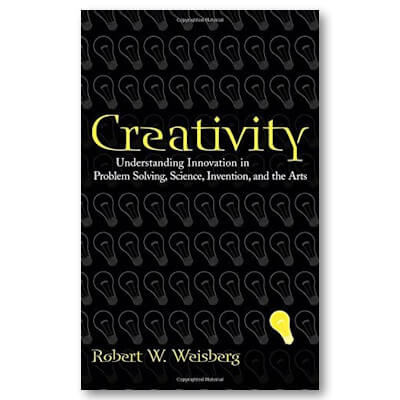 An essential tool for any designer's arsenal, this book teaches readers how to think more critically and create creative solutions to complex problems. It explores how to think differently and more creatively to devise innovative solutions to various issues in any area of life. The author draws upon decades of experience as a psychologist and provides practical advice on how to get into the problem-solving mindset. He discusses different ways of brainstorming and analyzing data, as well as methods for overcoming obstacles and generating new ideas.
In conclusion, creativity is an essential tool for designers. With the help of the best 12 books to improve creative thinking for designers, any designer can develop the skills and knowledge to create innovative designs. Each of these books provides valuable insight and advice on how to come up with new ideas, as well
as techniques to help stay inspired and motivated. Good luck on your way!
---
About the Author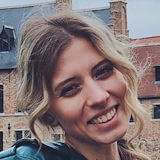 Anna Medina likes writing from her university years. When she graduated from the Interpreters Department, she realized that translation was not so interesting, as writing was. She trains her skills now working as a freelance writer on different topics. Always she does her best in the posts and articles.
The article contains affiliate links.
Get notified about our new posts
By submitting this form I accept the
Privacy Policy
and I agree to receive blog-related information from Super Monitoring.