Bigleaf with Big Problems: Does It Have the Solutions?
Introduction
Your business seeks a high-performance, flexible, cost-effective, and more secure alternative to Multiprotocol Label Switching (MPLS). Welcome to software-defined wide area networks (SD-WANs)! An improvement over legacy dedicated MPLS circuits, SD-WAN solutions deliver easily manageable networks with a high quality of service (QoS).
Yet, your IT team tells you that SD-WANs aren't cloud-optimized or mobile-device friendly. Originally designed for branch office deployment, SD-WAN routers supposedly don't play nice when configured for cloud provider connectivity.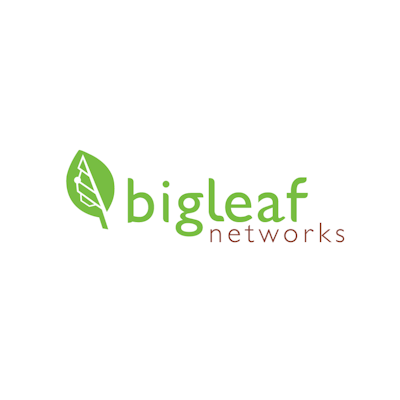 Enter Bigleaf Networks—a provider of cloud-based SD-WAN that "creates tunnels to their cloud infrastructure," according to analytical firm SD-WAN Experts. If you're looking to leverage commercially available Internet fiber optic connectivity instead of deploying costly dedicated MPLS circuits—while retaining high reliability backed by SLAs—BigLeaf's SD-WAN may be the right fit for your company.
What Is Bigleaf?
Established in 2012 and based in Oregon's Silicon Forest, Bigleaf Networks is described as a "cloud-based internet redundancy and optimization service." The company calls itself a "Cloud-First SD-WAN." Like a conventional PSTN WAN (remember AT&T's Megacom?), an SD-WAN facilitates connectivity across great distances, linking a company's satellite offices to data centers and online backbone networks.
Bigleaf caters to small and midsize businesses (SMBs), leveling the networking playing field for organizations that lack the IT resources and personnel that the behemoth enterprises take for granted. The company models its technology from the morphology of a typical plant leaf. Instead of vascular midveins and secondary veins, Bigleaf's technology utilizes a company's commodity veins to connect efficiently to the cloud.
According to Bigleaf co-founder and CEO Joel Mulkey, SMBs and midsize enterprises scramble for solutions to their connectivity challenges when relying on conventional networking technologies. "The other solutions available on the market today aren't effective for many SaaS and cloud apps, require too much management, and aren't intelligent enough to adapt to the pace of change in today's business," he stated.
SD-WAN Explained
In Mulkey's words, an SD-WAN is "a combination of Software Defined Networking (SDN), which was created for use in cloud data centers and Wide Area Networking (WAN), which is the network outside your office (e.g., the Internet, or site-to-site networks like MPLS and Metro Ethernet)."
As discussed in this article from Lightyear about SD-WANs being composed of two layers—underlay and overlay networks. The underlay can be any of the following WAN connections: fiber optic, Internet, MPLS, DOCSIS, cellular, satellite, etc. For redundancy, a company combines multiple connections so if one connection suffers an outage, users can still connect by using an alternate service.
Thus, the SD-WAN overlay network(s) serves as a backup to the primary underlay network(s), creating any-to-any connectivity. While SD-WANs can be engineered to prioritize traffic types, typically, SD-WAN QoS is not as predictable as the dedicated circuits used by MPLS. Often, SLAs for packet loss, jitter, or latency are not available from a DOCSIS or LTE Internet connection.
Yet SD-WANS—that is, cloud-optimized SD-WANs—have distinct advantages. One is network visibility; its virtualized software provides comprehensive insights into network utilization and applications. This knowledge can help businesses avert traffic bottlenecks and other QoS considerations. Also, network scalability is quicker and easier.
Incorporating the Internet into its network, an SD-WAN platform provides a proprietary cloud network—as Bigleaf does—by peering with hyperscale data centers (think AWS, Google, and Microsoft) to run SaaS applications like Dropbox or Magento Commerce Cloud.
Why Bigleaf is Special
Bigleaf has adopted a distinctly separate approach to cloud connectivity compared to other vendors. As SD-WAN Experts explain, "(Bigleaf) issue(s) IPs that are issued via Core Clusters, that act as a gateway to the customer's VPN tunnels." This "Same-IP-Failover" or "Seamless Failover" is "the core of (Bigleaf's) SD-WAN offering," so if any ISP circuit drops, a customer's IP remains the same.
As a former employee of a regional ISP, Bigleaf CEO Mulkey recognizes the issues SMEs encounter when implementing multiple Internet connections on a single platform. "Bigleaf (stands) apart… as the best possible platform for public cloud and SaaS connectivity," he declared. "We use intelligent software rather than complex manual policies to direct and prioritize traffic… Our unique security posture enables best-of-breed SD-WAN performance without compromising customers' security perimeter created by their preferred firewall."
Mulkey added, "Our unique core network architecture protects all applications from disconnections or brownouts autonomously without any user configuration needed." Bigleaf's network architecture enables its customers to remain connected to their critical business platforms, prioritizing applications such as VoIP, VDI, PoS systems, customer relationship management software, electronic health records (EHR), etc.
Bigleaf follows a two-pronged strategy to optimize cloud applications like VoIP or VDI. One is visibility; Bigleaf performs end-to-end monitoring (600 times per minute) of all customers' web connections across the same path that their data travels. Mulkey maintains that Bigleaf monitors 98%+ of the path from device to cloud application.
The second is control. Bigleaf routes all traffic through its data centers, providing 100% routing control and QoS prioritization for its customers' traffic. With this dedicated network architecture, Bigleaf delivers the lowest latency possible while further optimizing cloud-based applications.
Bigleaf also prioritizes network security, seamlessly positioning its router between a customer's firewalls and their ISP connections. To quote Mulkey, "Bigleaf creates a stable, reliable, and adaptive foundation for both cloud-based applications and site-to-site VPN traffic."
Many Bigleaf customers have praised the company. For example, Matt Olgiati—IT Director of Seattle-based insurer Vern Fonk—stated: "Bigleaf has taken the guesswork out of load balancing and network optimization." Vern Fonk has "several" locations using different ISPs.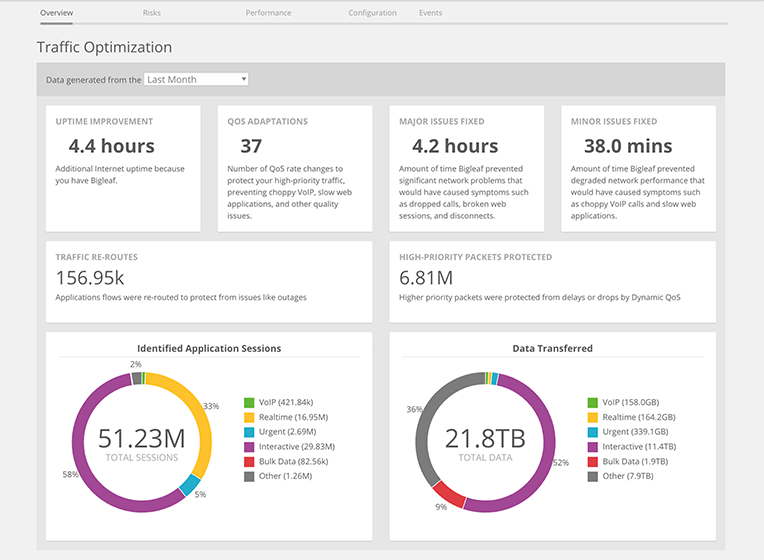 Biggest Challenges Facing Bigleaf
Bigleaf's modus operandi has its limitations. Its router does not support hybrid networks, which precludes the deployment of options such as MPLS or point-to-point (P2P) links in an SD-WAN solution. By using Bigleaf's SD-WAN, a company commits to a WAN exclusively based on the Internet.
To his credit, Mulkey identifies other downsides to Bigleaf's SD-WAN solution. They are:
Not an all-in-one network-edge box with advanced security functions
Typically, small increase in baseline latency
Overlay tunnels add slight throughput overhead
Quick Overview of Bigleaf's Alternatives
Essentially, SD-WAN solutions come in three flavors:
self-managing WAN edge appliances (think Fortinet and Cisco Meraki)
a cloud-based proprietary platform (think Cisco Viptela, Silver Peak, and of course, Bigleaf)
an integrated SD-WAN partnership provided by a telco or an NSP (think Velocloud or AT&T SD-WAN)
Note that "telcos offer other adjacent services, often viewed as complementary to SD-WAN, and enterprises may gain efficiency by having multiple services bundled together from a single provider. Good examples are SD-WAN and UCaaS or security." Also, when deploying SD-WAN, customers should expect "upfront cost for hardware/setup and an ongoing monthly service charge."
While Bigleaf competes against much bigger, better-known vendors such as Cisco, Citrix, and Infovista, not many SD-WAN providers will assign public IP addresses from their cloud to their customers who sit behind multiple ISPs. As mentioned earlier, Bigleaf has "Seamless Failover." This means that a customer's public IP doesn't change in the event of a failover from one network connection (say, fiber) to another (say, DOCSIS).
What's the Future for Bigleaf and SD-WAN?
The global SD-WAN market is expected to grow from $1.9 billion in 2020 to $8.4 billion by 2025.
So far, Bigleaf has received multiple rounds of venture funding and touts an above-average estimated revenue per employee ($145K).
So, the future for both the SD-WAN market and for Big Leaf is —in a word—bright.
---
About the Author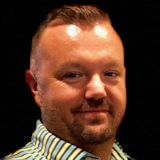 Eric Perreault is a former employee of Bigleaf and currently the director of customer success at Lightyear, a web platform that helps businesses comparison shop for network services (dedicated internet access, WAN solutions, VoIP, managed services, etc.). He has over 20 years of experience in the telecom industry. Eric is based in Florida.
Get notified about our new posts
By submitting this form I accept the
Privacy Policy
and I agree to receive blog-related information from Super Monitoring.