The 5 Best Log Monitoring Tools for 2023
Any web-based business must have effective log monitoring in place to guarantee the efficient operation of its applications and systems.
Tools for log monitoring are essential for error detection, performance analysis, and problem-solving. The top five log monitoring tools will be examined in this post, along with their features, prices, advantages, and disadvantages.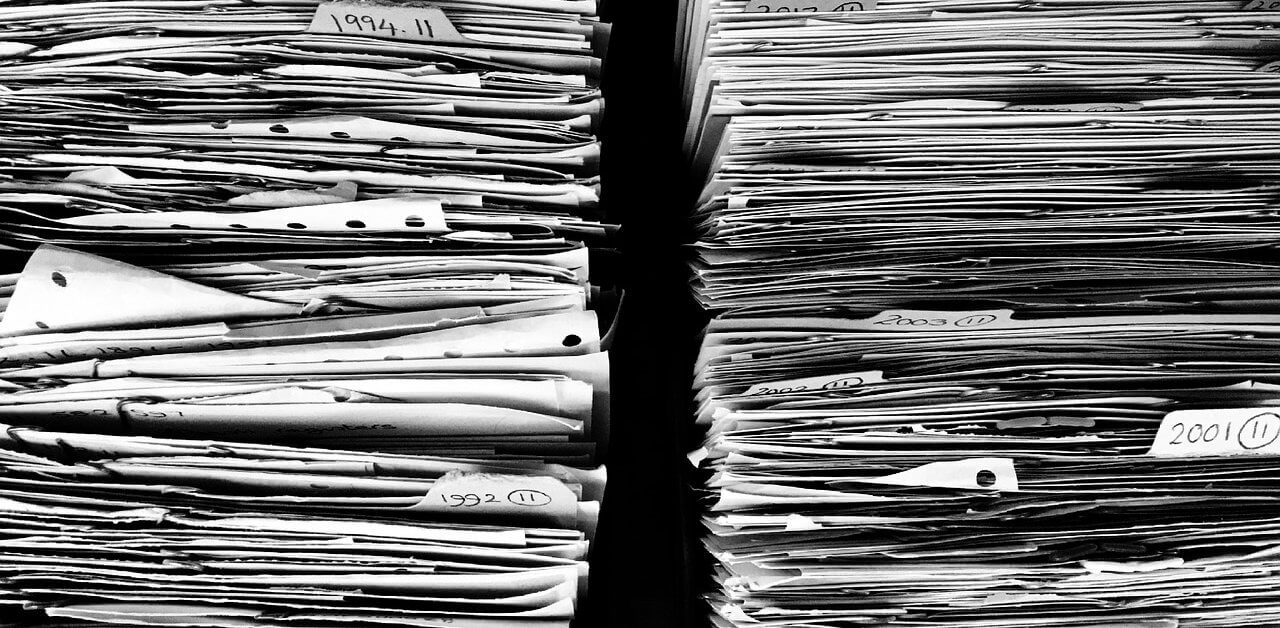 1. Middleware
Middleware enables cutting-edge capabilities to accelerate fault discovery and troubleshooting. It is a strong log monitoring tool.
Features
Real-time log monitoring options are provided by Middleware, allowing you to keep track of the most recent system occurrences and problems.
Log aggregation: By compiling logs from many sources and providing a centralized view, it is simpler to analyze and identify issues.
Intelligent alerting: Middleware warns you of crucial events or faults with customizable alerting options, enabling quick response and minimizing downtime.
The program offers robust search and filtering features, making it easier to review logs and spot specific issues.
Analytics and visualization: Middleware offers simple visualizations and analytics to identify trends and anomalies in system performance.
The ability of Middleware to parse and normalize logs allows it to extract structured data from unstructured log data. This makes it simpler to analyze and comprehend log entries.
Log retention and archiving: Middleware provides choices for log retention and archiving, allowing you to archive logs for long-term storage and compliance needs or retain them for a predetermined amount of time.
Log enrichment: It facilitates log enrichment by including extra contextual data, like metadata, tags, or custom fields, to log entries. This improved data can offer new perspectives and make log analysis more efficient.
Role-based access control is supported by Middleware, allowing you to specify user roles and permissions for log data access. This helps ensure data security and restricts access to sensitive information.
Integration with other tools and systems: Middleware seamlessly integrates with various third-party tools and systems, such as incident management platforms, ticketing systems, or collaboration tools. This enables smooth workflow integration and enhances the overall efficiency of log monitoring and incident response processes.
Log anomaly detection: It employs machine learning algorithms and advanced analytics to detect anomalies in log data. It can automatically identify patterns, trends, or deviations from normal behavior, helping you proactively detect and address potential issues.
Scalability and high availability: It is designed to scale and handle large volumes of logs efficiently. It ensures high availability, allowing you to monitor logs reliably even in high-traffic or demanding environments.
Pricing
There are several price tiers for Middleware, some of which are free for light usage. Paid plans start at $99 per month, with scalable options for enterprise-level requirements.
Pros
Robust features for real-time log monitoring and analysis
User-friendly interface with intuitive visualizations
Extensive search and filtering capabilities
Customizable alerting for prompt error detection
Scalable pricing options for businesses of all sizes
Cons
Some advanced features may have a steeper learning curve for new users
Limited customization options in certain areas
2. Better Stack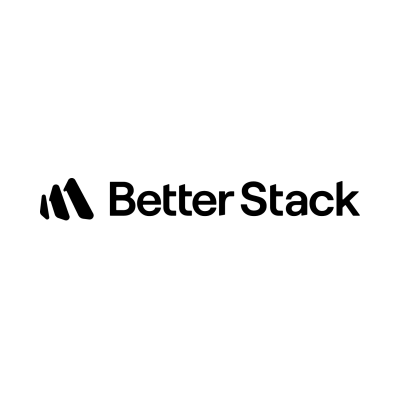 Better Stack (formerly Logtail) is a lightweight log monitoring tool designed for cloud-native applications and microservices.
Features
Log collection and parsing: Better Stack collects logs from various sources and provides parsing options to extract structured information from log data.
Real-time streaming and filtering: It offers real-time log streaming and powerful filtering capabilities to focus on specific log events or errors.
Integration with cloud platforms: Better Stack simplifies log management and collection by seamlessly integrating with popular cloud services like AWS and Google Cloud, streamlining the process of collecting and managing logs.
Easy Interface: The interface of Better Stack is user-friendly and uncomplicated, offering a straightforward web-based platform for tracking, analyzing, and evaluating logs.
Pricing
Better Stack's pricing structure is based on log volume and retention, with various configurable options available to cater to different business requirements. The starting monthly price for BetterStack is $9.
Pros
Lightweight and optimized for cloud-native applications
Real-time log streaming and powerful filtering options
Seamless integration with popular cloud platforms
User-friendly web interface for log monitoring
Cons
It may lack some advanced analytics and visualization features compared to other tools
Limited scalability for high log volumes or complex environments
3. Splunk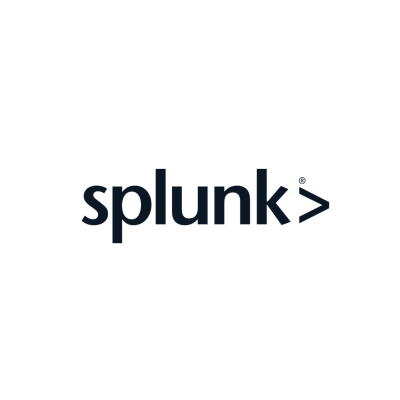 Splunk is a robust log monitoring and analysis tool trusted by organizations worldwide for its scalability and extensive feature set.
Features
Log aggregation and indexing: Splunk collects, and indexes logs from various sources, making it easy to search and analyze large volumes of data.
Advanced analytics and machine learning: The tool offers advanced analytics and machine learning capabilities, enabling proactive issue detection and anomaly detection.
Role-based access control: Splunk provides granular access control options, ensuring data security and privacy.
Integration and extensibility: It integrates seamlessly with a wide range of third-party tools and offers extensibility options through its robust API.
Pricing
Splunk offers pricing based on data ingestion volume, with options for small businesses to large enterprises.
Pros
Scalable and reliable log monitoring solution
Advanced analytics and machine learning capabilities
Robust integration options and API support
Strong security features
Cons
Pricing can be high for organizations with large data volumes
Steeper learning curve for beginners due to its extensive feature set
4. New Relic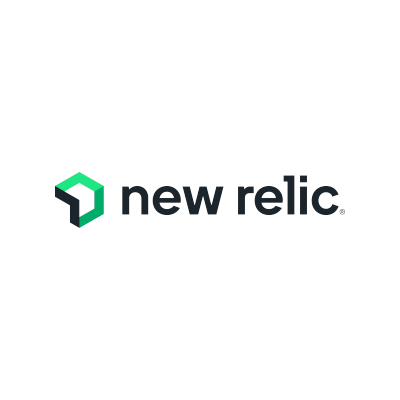 New Relic is a popular log monitoring tool that offers comprehensive monitoring and observability solutions for modern applications.
Features
Log aggregation and analysis: New Relic enables centralized log aggregation and provides advanced analytics capabilities for deep log analysis.
Real-time monitoring and alerts: It offers real-time log monitoring and customizable alerting options, ensuring prompt notification of critical events or errors.
Visualizations and dashboards: New Relic provides interactive visualizations and customizable dashboards to gain actionable insights from log data.
Application performance monitoring integration: It seamlessly integrates with New Relic's application performance monitoring (APM) tool, allowing for a holistic view of application performance and logs.
Pricing
New Relic offers pricing based on different product bundles and tiers, starting from $99 per month for basic log monitoring functionality.
Pros
Comprehensive monitoring and observability solutions
Real-time log monitoring and customizable alerts
Interactive visualizations and dashboards
Seamless integration with application performance monitoring
Cons
Pricing may be higher for organizations with larger log volumes
Advanced features may require additional configuration and setup
5. Datadog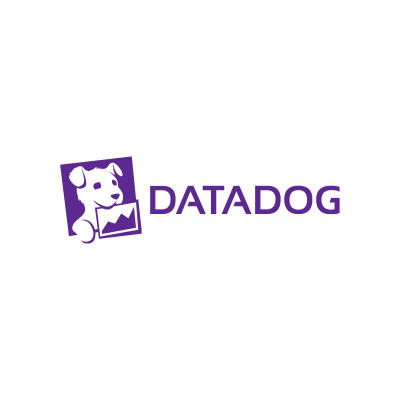 Datadog is a comprehensive monitoring and analytics platform that offers log monitoring as one of its key features.
Features
Log ingestion and indexing: Datadog collects, and indexes logs from various sources, making it easy to analyze and search through vast amounts of log data.
Advanced analytics and machine learning: The platform leverages machine learning algorithms to identify patterns and anomalies in log data, providing proactive error detection.
Collaboration and alerting: Datadog supports collaboration features and customizable alerting, ensuring prompt response to critical events or errors.
Integration ecosystem: It integrates with a wide range of popular tools and services, offering a holistic monitoring solution.
Pricing
Datadog offers various pricing plans, starting from $15 per month, with options based on log volume and additional features.
Pros
Comprehensive monitoring platform with log monitoring capabilities
Advanced analytics and machine learning for proactive error detection
Collaboration features and customizable alerting
Extensive integration ecosystem
Cons
Pricing may be higher for businesses with large log volumes
Some advanced features may require additional configuration and setup
Conclusion
Effective log monitoring is crucial for businesses to ensure the smooth operation of their applications and systems.
While all five log monitoring tools mentioned in this listicle offer powerful features and robust capabilities, Middleware stands out as an exceptional solution for streamlining error detection, troubleshooting, and system performance analysis.
With its real-time log monitoring, log aggregation, intelligent alerting, and advanced search and filtering capabilities, Middleware provides a comprehensive toolkit for efficient log monitoring.
By choosing any of these as your log monitoring tool, you can confidently detect and resolve errors, ensuring a resilient digital infrastructure for your organization.
---
About the Author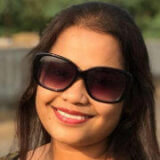 Srushti Shah is an ambitious, passionate, and out-of-the-box thinking woman having a vast exposure in Digital Marketing. Her key focus is to serve her clients with the latest innovation in her field, leading to fast and effective results. Working beyond expectations and delivering the best possible results in her professional motto. Other than work, she loves traveling, exploring new things, and spending quality time with family.
Get notified about our new posts
By submitting this form I accept the
Privacy Policy
and I agree to receive blog-related information from Super Monitoring.