7 Best Auto Call Answer Apps for Android
The world we dwell in is luxurious and instant-giving. Not to mention we have the whole shebang at our fingertips due to mobile apps – thanks to well-known app development companies such as Cubix which has been delivering such deluxe apps to reduce the pain point of human kind. Even though that's not true, if we consider the voice command feature in our smartphones. Then, despite being at our fingertips, it's on our voice commands – thanks to Artificial Intelligence and Machine learning-based algorithms.
Arguably, you can blindly search any functioning app in the app store, and there is a high possibility you will find it. So yup, they exist in millions – diverse mobile apps. And auto call answer app is one of them.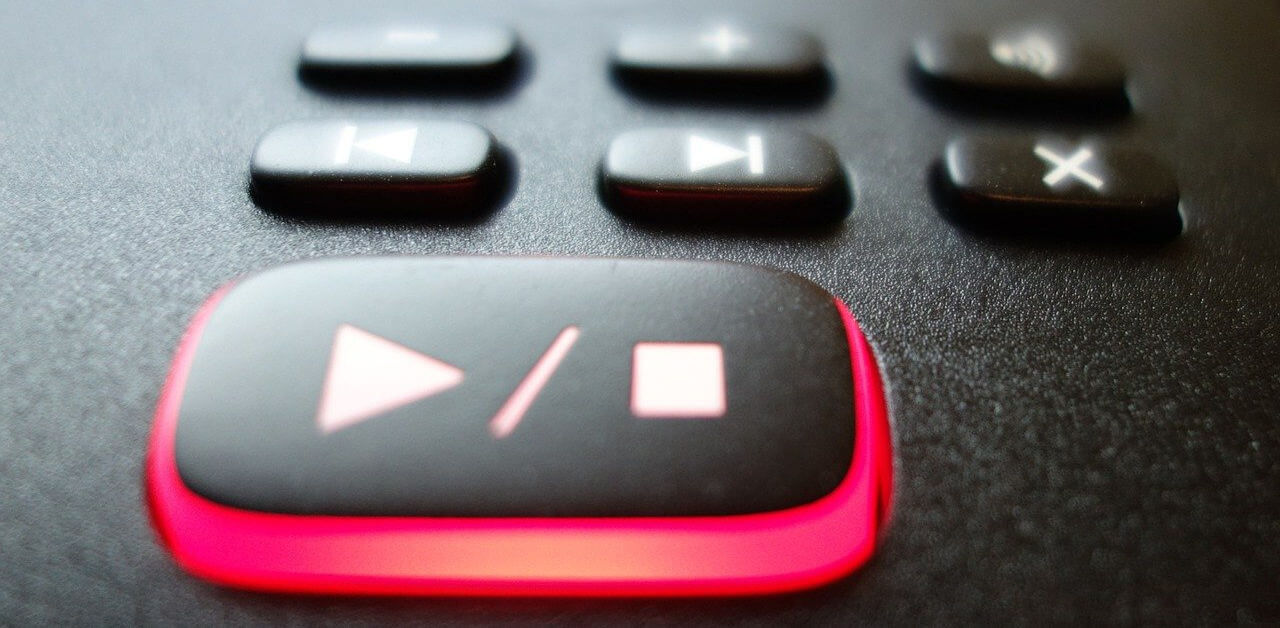 The world has changed drastically – from manual to automatic, like a dream come true. Now, with these auto-call answer app around, you aren't even required to touch your phone to attend an incoming call. One can imagine how easy life can get with these instant-functioning apps around. Forget about missing any important calls when you have an auto call answering app installed in your mobile app. And not just that, you can even schedule messages, auto-reply, and much more when these delightful and reflex mobile apps.
However, let's get to the focal notion of this written article.
We have pulled together some high-functioning auto-call answer mobile apps for you to slide into a more luxurious style of living.
Top 7 Auto Call Answering and Auto Reply Apps
1. Do It Later – Auto SMS Message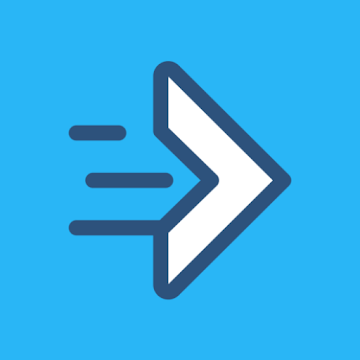 Perhaps you're busy now and cannot get hold of your phone, not worry when you have the Do It Later android app installed on your smartphone. This app has numerous features, and the one that can be extremely useful for you is auto-text reply and auto-call reply.
What's even more exciting about the Do It Later app is that it supports taking reminders that remind you by reading back your reminder text out loud to you – pretty awesome, isn't it?
In addition to Do It Later, it's pretty popular on the Google Play Store, winning over 1 million users. Although several apps deplete your phone's storage like a star-nosed mole munching foodstuff – it's the fastest eating mammal, Do It Later is a lightweight app that seldom consumes much storage – sized 13 Megabytes.
Why Use Do It Later App?
Well, for starters, if you use this Do It Later App, then there is a high probability you'll ever miss any important calls and messages. Not to mention you'll get added features too. For example, there is no need to be available to send someone a message; with the Do It Later app, you can set a time to send messages automatically – For a busy person, that can be handy. Besides, you can choose a repeating period – hourly, daily, weekly, etc. All you need to do is set it for once, and you are good to go. Same auto message to multiple recipients to a specific time of a day without any daily hassle can be a game-changing action in your life which can be brought by the Do It Later App.
Key Features of Do It Later
Schedule text messages.
Schedule auto-generated messages for multiple recipients.
Flexible recurring options.
Countdown before sending – for confirmation.
Supports WhatsApp.
Auto-reply features to specific recipients.
2. Auto Answer & Callback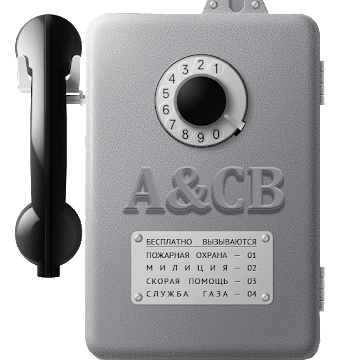 We are bound to answer phone calls no matter what we're occupied with. All you need is Auto Answer & Callback android app to attend incoming calls automatically. Yes! It lets you answer a call automatically even when you are engaged. This Android app can help you auto-answer incoming calls while driving or riding a bike. Practically, busy doing something with both hands, or in some cases, you don't want to touch your phone at all and answer essential calls anyway, then this app is for you.
Not to worry about the storage depletion; this app is lightly weighted too. That sure helps you save phone storage for apps as well. This app is also knowns as a hands-free app, and it truly stands up to this name by ensuring automated call answering.
How does Auto Answer & Callback work?
Auto Answer & Callback app performs only one thing – automatically answers calls, and it just does that remarkably. It answers calls automatically when a Bluetooth hands-free device is attached/connected to your phone. And when it detects no hands-free/earphones, it won't work – do not answer calls automatically. It seems about right, though; you don't want your calls answered automatically while the phone is in your pocket or not near you.
Key Features of Auto Answer & Callback
Auto answer
Auto callback
Flexible auto answering on selected calls
Works only when Bluetooth device or earphone is connected to the phone
3. Moto Answer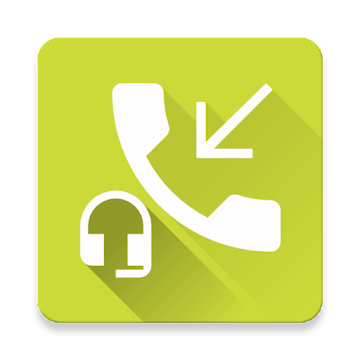 Another excellent auto-call answering Android app that helps you auto-answer calls when you can't use both hands, like Auto Answer & Callback. Perhaps very convenient while driving or doing something entirely different that keeps you distant from your phone. With the Moto Answer app, you can set auto-answer calls for a specific time duration – this feature comes in very handy in some situations, by the way. Even more exciting about the Moto Answer app is that you can set it in active mode, and it won't consume your phone battery life.
It works just like Auto Answer & Callback app – when a Bluetooth device or an earphone is connected. Besides, you can organize the settings of this app and make it work around your routines efficiently. This app is lightweight, too, around 2-3 Megabytes. Also, the Moto Answer app comes in-purchase while the basic features are completely free of cost.
Key Features of Moto Answer
Auto call answer
Auto call answering time duration
Lightweight
Works with Bluetooth and earphone
4. Auto Answer Call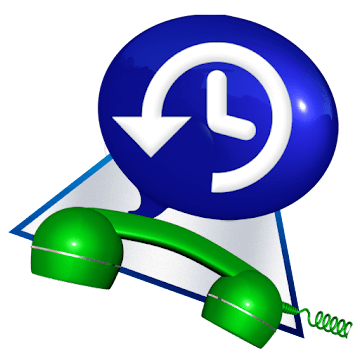 This app works the same as the apps mentioned above. Auto Answer Call enables you to answer calls automatically. A simple user interface makes this app very easy to use. Also, it supports both Bluetooth devices and typical earphones. In the Auto Answer Call app, you'll have a full-screen caller ID, for which you can set default themes or any picture from your gallery. Besides, it announces the caller's name for you to know who is calling – no need to see the screen for a name.
In addition, it works both ways with or without Bluetooth devices. As it automatically answers the call and puts it on the phone's speaker so you can talk. Then again, you can set all these ways of use from its setting since you don't want to answer calls when you're not around – pretty much handy for multiple scenarios. Another feature you might consider also is blocking unknown numbers, one that you've never talked to before.
Key Features of Auto Answer Call
Automatic call answer
Blocks unknown callers
Works on both; Bluetooth devices and phone's loudspeaker
Announces caller name
5. Vani Dialer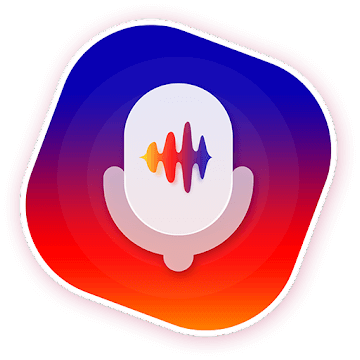 From all those auto call answering apps, this app truly stands out. No need to set auto call answering events, all you need is your voice to attend incoming calls, even though it's up to you – whether or not to answer. Also, you can even configure your own voice from Vani Dialer's settings that none other should answer besides you. What's even more exciting; this unique auto call answer app enables you to send automated SMS using your voice. To do that, you need to configure its settings and set up your own rules for how it should act.
Furthermore, you can block unwanted calls using this app. This app truly eases out pretty much everything that we want in an auto-call answer app. Its voice command feature is what people need – slightly better than auto answering apps. Say 'Hello,' and you're all set to exchange differences of opinions.
Key Features of Vani Dialer
Accept and reject calls over voice commands
User-friendly UI design
Auto-reply message
6. Wasavi: Auto Reply, Schedule Message, Tasks, Notes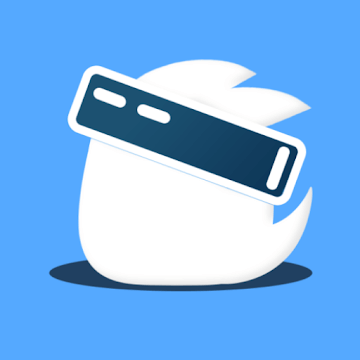 There you go – its name says it all about what it can execute. Such apps eliminate our pain points in many ways. For example, you need things done automatically within seconds; these apps can be convenient. The Wasavi app helps you send auto messages with pictures. You can even integrate your chats to Google or any cloud to ensure high safety. Not to mention saving your conversations on the cloud help you keep track of important notes and get reminders.
With the Wasavi app, streamline the way you text. Its auto-reply feature perhaps is just what you might need. Auto-reply even with your locations and save messages as tasks/important notes. Smooth integration with WhatsApp- the best of it all – people tend to chat more in WhatsApp than any other app or cellular messaging. If you are looking for something related to this, then Wasavi is your best choice. Above all, it offers even more than that; just check it out.
Key Features of Wasavi
Auto messages reply
Auto-reply with or without location or images
Save messages as notes or tasks automatically
Smooth WhatsApp integration
7. Auto Reply for Whats – AutoRespond Bot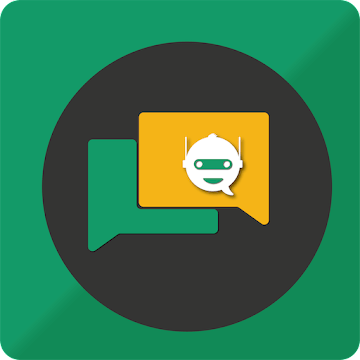 Oh! The competition is actually getting intense among such apps. One after the other, each depicting extraordinary and high-functioning features that put one into a mix-up on which one to choose. Simple – which attracts you the most. You can do many things with Auto Reply for Whats. Even this app allows you to create your chatbot and auto-reply to necessary contacts. Setting up certain auto replying things can get easy with its simple user interface.
You can even embed this with WhatsApp and WhatsApp Business as well – quite handy for a business person. Besides, no need for any technical knowledge to perform such automation. Considerably, it's straightforward to use.
Furthermore, this app can truly help modernize your business on the go. Auto Reply for Whats enables you to build your own rules, and this not only auto-reply to an individual but also a group, clients, and many more. Auto-reply tags feature certainly tops other apps in the list, allowing you to utilize the same message in many rules – created by you. So, if you are searching for an advanced and leading-edge app for your business Auto Reply for Whats is an excellent option for you.
Key Features of Auto Reply for Whats – AutoRespond Bot
Auto reply
Custom tags
Auto-reply with tags
Set any rule
Seamless user interface
Simple and easy to use
Why is it Important to Build Auto Call Answering App?
The advent of Artificial Intelligence bestowed upon us infinite instant-function and opportunities to make our own startups in the field of a tech business. But, more importantly, it gave us a soothing concept along with its practical working – automation. It helps produce goods and services with minimal interaction of us – humans. Not to mention we humans tend to admire sluggishness from our birth. And we love these kinds of automated things that further eliminate our inputs in various processes. So people want more of these apps to address life and automate it at many angles possible.
This is why you need to break the cycle of luxuries for once, brainstorm such an automated app for a startup, and live happily ever after – unless you don't want to be plenty rich or in the tech business. First, however, one must leverage the top app development companies with few involved costs, then you're all set to sail on the voyage of the tech business.
What Are the Costs to Build an Auto Call Answering App?
You must contact an influential app development company and get the details on the cost of an app. But let's give you a rough idea about the cost to build an automated or auto-call answering app.
According to GoodFirms, you can build a simple app by outlaying approximately $24,000. And within a time period of 4 to 5 weeks, you'll have your automated app for launch.
Nevertheless, a more complex app may cost you much more than the simple app that we just discussed. And for that, it'll cost you around $137,000 and with a time period of 26 weeks – estimated by GoodFirms survey. On the other hand, these costs are not accurate but roughly estimated and can fluctuate on the scale of app complexity and features.
As far as we know, time and cost play a very crucial role in developing a mobile app. In general, it is not that simple to create a cutting-edge and high-functioning app. Then again, many factors are involved in mobile app development. Such as:
Planning
Costing
Development
Marketing
Launch
Above All, You Need a Stand Out App Idea
Yet, we cannot turn our backs on this actual ingredient that spices our dish – app. Coming up with a far-fetched app idea is the real deal here to assure high success in the field of the app development business. You need to brainstorm state-of-the-art app ideas to attain increased success. Although it's not easy, with the right amount of research, you're good to go. Now, how can you come up with an excellent app idea?
Hold your horses; we've got you covered on this part too. All you require is to think out of the box to grab something unique and intriguing. Think about the recent startups – they had a fantastic idea, and now they are the top leading industries.
How To Come Up with an Inventive Idea?
"I find out what the world needs. Then I go ahead and try to invent it." – Thomas A. Edison
We may guide you on this, but genuine efforts are always from your side. The following steps help you come up with a groundbreaking app idea:
People always admire something new or different.
Study the related markets and what they lack, provide that.
Find out a real-world problem at large and give the solution through your app.
Start surfing the internet for app ideas and improvise with your add-on features.
Following up on the leading technologies and think something of your own.
Study the existing apps and improvise.
The Bottom Line
Life definitely gets easy and more active with all these automated call-answer apps around. Hopefully, this article highlighted what you were looking for, along with some tips to make one. Meanwhile, the app store is flooded with tons of mobile apps of all kinds. And those who are in the business of app development earn the most of it. Thus, the app development trend is intact, providing you a chance to be a part of this revolutionary world and make your slice of money by building your automated app. Because that's what people are looking for these days – automated apps to automate life.
If you have an excellent app idea, get support from the best iPhone app developer today, and turn your idea into a fantastic iOS mobile app.
---
About the Author

Hamza Iqbal is a Digital Content Producer for the software development company. He develops and implements content strategies for Cubix, along with aligning business goals with content marketing activities. He actively contributes articles related to app development cost.
Get notified about our new posts
By submitting this form I accept the
Privacy Policy
and I agree to receive blog-related information from Super Monitoring.