Why Web Apps Are Exceptional Choice To Surpass Competitive Era?
It's been a while when advanced applications were introduced to reduce businesses hassles. But still, there's an issue which bothers individuals' minds that how do they develop a website, should they move to the mobile application or should they choose between promoting a website, web app or mobile application?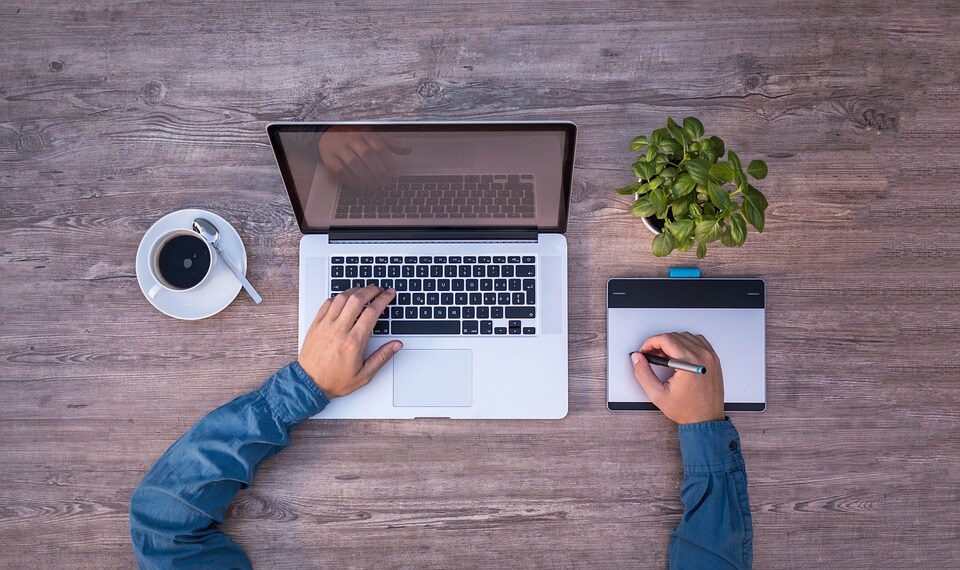 Most of the people must have heard about native apps that these are the powerful application programs that are particularly built for specific platforms or devices. Built with robust features, the apps are user-friendly and winning the arguments with optimized performance.
It's an advanced era where businesses wish to connect with their prospects directly and more personally. They strive to ensure a better experience to them while they come to your brand. The best way they chose is to develop web apps that are intuitive and reflect a first copy of the existing website. Users' will hardly find the difference between the website and an associated web app. Web apps are especially built to be accessed on different platforms and devices. This is the reason people are admiring the way web apps are running flawlessly and without trouble.
Building blocks for web apps
Today, developers are turning to build high-end apps. No matter, these are mobile apps or web apps, they seamlessly develop it with the same enthusiasm. But, do they know about the building blocks needed to appropriately carry out the web app development process?
The web apps building blocks are based upon a few mandatory factors. One of the first is, one should deliver something to attract customers or which seamlessly meets their requisites. You should also take care that additional features should not hinder the application's existing functions. Developers can take their web app development with module development implementation.
Maintaining optimum security for web app is another factor from the list of building blocks. Keeping the site or an app safe is your prime responsibility. It is vital from both app owner and users perspectives. If your web app is not safe you may lose the data or if users feel so, they will not turn to use your web app. So, implement proven tactics to make your web app secure.
A speedy web app is the requirement of every web explorer. He always finds something best to use in a speedy manner. Therefore, focus on integrating the app with functions that provide ultimate speed to a web app. Remain updated with the market's trends and new implementations enable you to make this happen with finesse.
Today, the debate is all about which one to choose web apps or native apps. If web apps, what are the applauding facts that make them powerful and worth embracing. Native apps have been in the market for so long and unquestionably offering the best and optimized performance. But, today we bet that web apps are rendering a few stunning advantages that a native app can't approach.
Let's discover what are these:
Web App Advantages
Introduction of new technologies
In this technological world, you can experience different new technologies that outstandingly support web apps and their functionality. WebAssembly and Progressive Web Apps (PWAs) are the major ones that top the list. These are the powerful platforms that operate simply like regular web apps. Above all, these types of apps also possess app-like features including device hardware access and push notifications that make them a complete package to ensure better user experience.
Apart from the elaborated ones, there are other technologies that have proposed to take web apps towards a bright future. These comprise React360, AFrame and WebXR are a few advanced and widely used tools that are available through the browsers and also powered by AR & VR features.
Utilization of new skill set
The invention of new development technologies made it possible for developers to take their knowledge ahead to get better development results. Business enterprises now encouraging developers to use their advanced skills and integrate responsive sites with cutting-edge technologies. They motivate them to implement Artificial Intelligence and get deep insights into the proposed system. Also, businesses are developing solutions that are integrated with machine learning and provide accurate measures of a user behavior.
Additional benefits one can achieve with advanced web apps
Web apps are conveniently accessed by users via different browsers and also through a variety of devices operate on Android, iOS and Windows operating system.
These apps don't create troubles during update and maintenance. Whenever someone wants to make updates in content or app design, he/she can simply publish the updated version to the server. The changes will immediately get reflected in the existing web app's layout.
Such web apps are easier to discover as these are light weighted and visible on the search engines on the top. It is said that major search engines like Google & Bing also prefer web apps to list them on the top of the list.
Visitors who frequently use your website will automatically get redirected to the web app if they are accessing the site with a handy device like smartphone or iPad.
Web apps or mobile apps work exactly like a standard website and developed by integrating the sole database. The best part is that these somehow also perform like native apps.
Business-oriented web apps considerably take more time, developer base and cost but, above all these ensure better performance and improved user interaction.
Ending Note
You must have got an idea that which one is better to embrace in this trending era. It's nothing that you can't use native apps as these provide better and improved performance. It's your choice what you want to choose for your business growth. But, you should give a look to the web apps as these are in trend and satisfying customers with the improved user experience.
---
About the Author

Tom Hardy author is a dexterous UX designer at Sparx IT Solutions. He is passionate and accomplishes every project with sophistication. Having years of experience in the same domain, he gathered the courage to accept even challenging task and get it done with professionalism. He is also a professional writer and tries to impart his knowledge among people by drafting informative blogs on UX improvements.
Get notified about our new posts
By submitting this form I accept the
Privacy Policy
and I agree to receive blog-related information from Super Monitoring.