Top 15 Website Change Monitoring Tools
Life is full of surprises and we look at in a positive way. But the same cannot be said about business. In business, surprises are unwelcome and you have to be alert about changes happening around that will affect it. This helps in adapting to the new business landscape and change the way of doing business.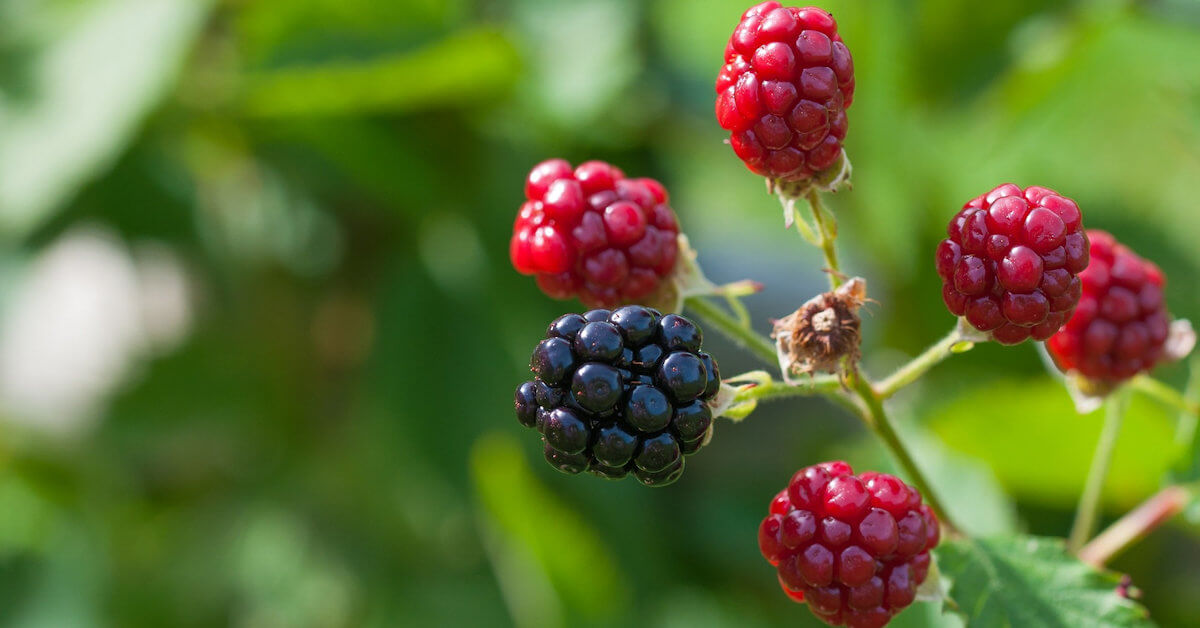 What is website change monitoring?
Website change monitoring refers to the process of using online monitoring tools that can detect any changes in the website. These tools detect any visual changes, content changes or changes in the code that can hamper the functioning of the website and affect the user experience.
Why it is important?
Website is an online ambassador of your business and it should work properly at all times. While every business works to keeps its website functional, hacking attempts, downtime, vandalism, and defacement cannot be ruled out. Such errors can prove costly as they translate into missed business opportunities. In some cases, it can also bring a bad name to your business. You have to steer clear of these hurdles and monitor website changes to prevent any loss of business.
What it can be used for?
Website change monitoring tools can prove useful in various situations like:
Broken or missing page elements
Website defacement
Competition monitoring
Unplanned code changes
News monitoring
Security attacks
Posting of objectionable content
Monitor government websites for proposal and new information
Know about new job postings
Know about product availability or price changes
Top Website Change Monitoring Services
Now that you know the importance of website change monitoring tools and the situations they can be used, let's dive deep to know the best website monitoring tools available.
WebSite-Watcher
True to its name WebSite-Watcher can monitor websites for news and content changes and also do lot more. The tool automates your daily tasks and can monitor websites and feeds. The website watcher can monitor pages for keywords and also highlight all changes so that you know what has exactly changed on your website. Besides monitoring your website, you can also monitor competitor's websites and get notified when changes happen or you can monitor your favorite websites too. WebSite-Watcher is also useful from an individual perspective. For example, you can monitor a particular website and get notified when a product is available or when price rises or drops for a certain item.
Versionista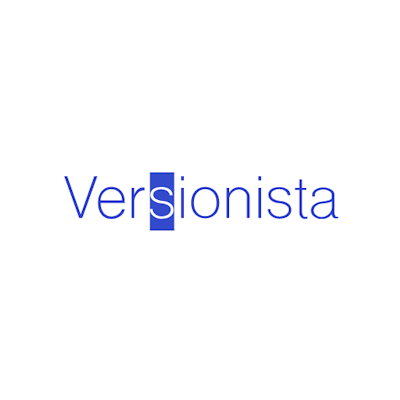 It is a cloud-based website change tracker that can monitor changes to dynamic content, PDF's and HTML. The website monitoring tool delivers timely, accurate and comprehensive reports. The change summaries provided by Versionista helps businesses get actionable insights to optimize their business. The website change monitoring tools give you granular control through its smart options. The monitoring tool allows you to specify URLs that need to be monitored and you can also set a crawl frequency, the right time to crawl and the location to crawl the website to monitor changes. Versionista has helped more than 80,000 plus customers monitor website changes in the span of 10 years.
Visualping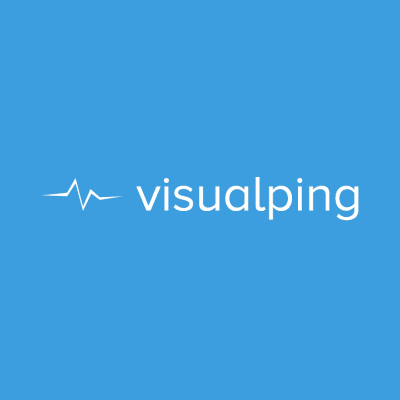 Visualping is a simple-to-use website monitoring tool that can send you an alert when anything changes. The tool interface is simple and you just have to mention the URL and the block of text that you want to be monitored in the box. You have to mention the email address where you want the notifications to be sent. The website monitoring tool also offers some advanced tools where you get options like Compare, wait for 2 seconds, No proxy, and change. The compare feature gives you three compare options – visual, web page and text. The wait for 2 seconds is useful to know how fast the page is loaded and how. The Tiny change feature allows you to specify the level for change like tiny, medium, major, or any. You can use Visualping in different ways like widget for website owners and browser extensions.
Change Detect
ChangeDetect is a powerful website change monitoring tool with a host of advanced features. Users of this service can choose to get notified through email, text messages or ICQ. The cloud-based tool can monitor changes to web-enabled content and website RSS feeds. It offers several advanced monitoring features like parameter passing that is useful to monitor changes in password-protected sites. The tool offers scheduled change detection and you can choose any frequency like daily, daily-twice, weekly, and monthly monitoring options. You can choose to ignore the monitoring of tags and include monitoring of active content and regular expressions only. ChangeDetect also offers notification options for broken links or content not available that can help webmasters to recognize the problem at the earliest.
Wachete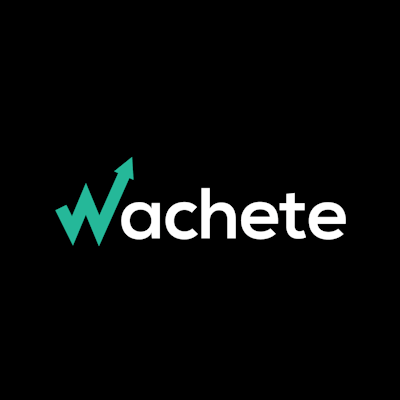 Wachete is website change monitoring tool that allows you to monitor a few webpages or entire portal. You can set your account to receive notifications via email or through the mobile app. It can also allow you to monitor password-protected pages after you submit the values required to access the page. Wachete can monitor pages from different locations and send daily and weekly reports about changes to pages. The reports also include numerical data in graphs that make things easy to understand. Wachete allows you to monitor the availability of pages and you can also create RSS feeds from any content of any page. The tool also offers integrations with other apps like Zapier.
Distill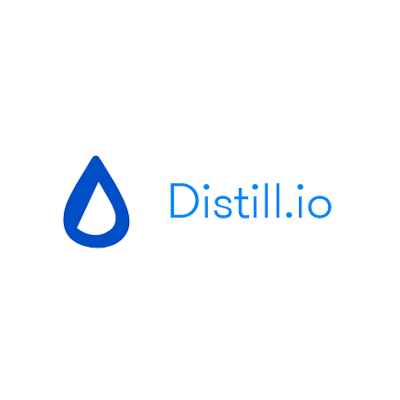 Distill is a simple website change monitoring tool that tracks websites and sends notifications when changes occur. Using the tool is easy. All you have to do is select the parts of the pages you want to track and leave the rest to website change monitoring tool. Distill allows you to set custom tracking frequency and allow you to monitor password-protected pages too. When you sign-up for Distill, you can manage all your monitoring requests from a single dashboard. Distill can monitor private pages and also allow you to set filter (single or multiple conditions) for notifications. You can use the website monitoring tool from any browser and get notifications on any device or channel. Distill also offers Android and iOS app and supports integrations for Slack and Discord.
Pagescreen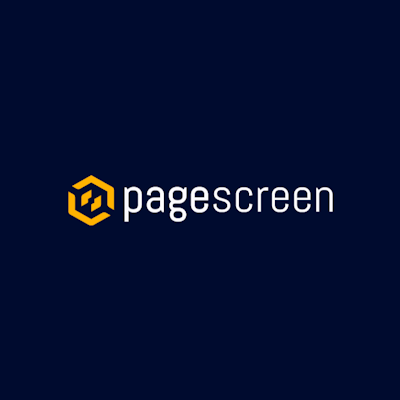 Pagescreen is an advanced website change monitoring tool that can check multiple websites in your industry and keep you updated about changes. It supports automated monitoring of websites and sends you alerts as changes occur. The tool allows you to create website archives where you can save snapshots of changes to a particular website and get the visual evolution for better analysis. Pagescreen allows you to group your monitors for easy management. The grouping also ensures you do not miss any change due to multiple monitors. Pagescreen also has team collaboration feature where you can choose which group members would receive alerts. The advanced features of Pagescreen are useful for Managers, Strategist, and Developers to keep track of website changes and keep an eye on competition through website monitoring.
ChangeTower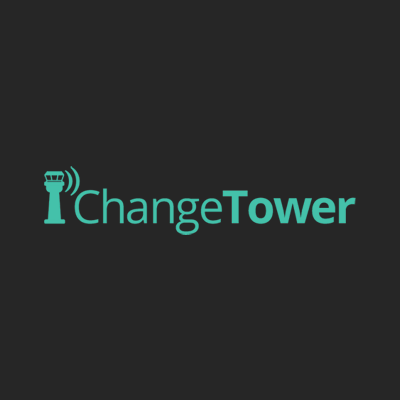 As the name suggests the ChangeTower is a leading website change monitoring tool that can detect changes to a website and notify you about the changes. With ChangeTower, you can monitor any website for a visual change, content change, new keywords, website availability, HTML code change and custom criteria. ChangeTower also supports group-based notifications where you can set the alert to the whole IT team or a select member when changes occur. You can set unlimited conditions for alerts and notifications. The notification stream also allows you to dig deeper and know which change triggered the alert giving you a better understanding of the changes.
OnWebChange
OnWebChange is a revolutionary website change monitoring tool that can start monitoring of webpage within a few minutes. It is simple to set up and you can start immediately after creating a user account. OnWebChange can track any public page and also monitor multiple parts of the webpages for changes. It can also track changes to PDF files and text files and check pages every minute, 24×7, 365 days a year. Users get notified about changes within a few minutes and they have several options to receive notifications like email, text messages on mobile or URL callbacks. OnWebChange allows you to monitor URLs and webpages from different geographical locations. You can share the notifications with your family, friends, and customers too.
Fluxguard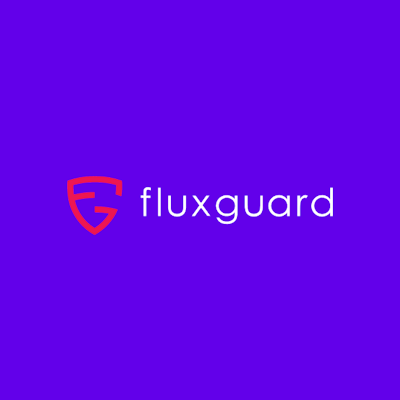 Fluxguard is a multi-step, multi-page website monitoring service in the cloud. It can detect defacement, defects, or any other business-critical changes in the website, cloud apps, and password-protected pages. Fluxguard uses powerful filters and network blocks to detect irrelevant changes and inform their client through reports. Users receive weekly reports from Fluxguard about any changes in the websites that are set for monitoring. The reports are written in simple to understand language which gives clients business insights and help take the right action. The reports provide change highlight and screenshots of HTML comparison and visual changes. The changes are archived and can be recovered easily for detailed analysis when needed.
SEOSan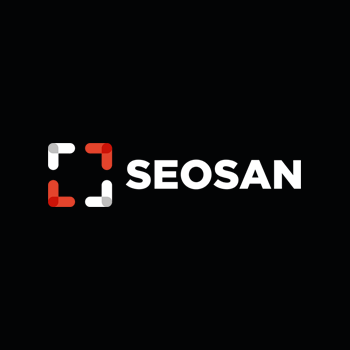 SEOSan is a website changes detection tool that can monitor any code changes in the website. the service is more focused on SEO aspect (as the name implies) and you can monitor aspects like XML, Sitemap, robots.txt, metatags, OpenGraph and other SEO elements. SEOSan is available for desktop and mobile websites and the monitoring tool is able to verify meta-tags and structured data changes for social media and search engines. SEOSan is available in two languages – English and Russian. Unlike other website monitoring services, SEOSan sends alerts and notifications via email.
Sken.io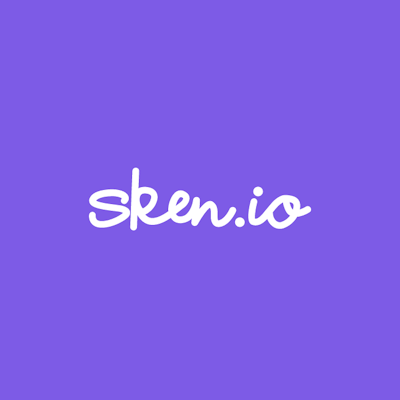 Sken.io is one of the most advanced website change monitoring tools available. The tool renders the changes in websites more accurately. You can pick up any area on the web page for monitoring or select the entire website. the tool monitors the selected web elements and informs you when any change in the web element occurs. Sken.io can be managed by a mobile application or chrome extension. The monitoring tool checks the website for changes exactly at the time you want it. It also allows you to set the frequency of monitoring. If any element or pop-up is hiding the content you want to see, you can just delete it.
Trackly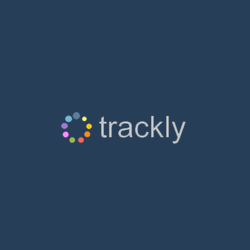 True to its name, Trackly monitors webpages/websites for you and notifies you when and as change occurs. The tool is simple to use and it sends an email highlighting the changes whenever there is any change in the website or webpage you are monitoring. Since there are can be many types of changes occurring on a website, you get an option to select the changes that matter to you. This allows you to selectively monitor changes and you are not bombarded with notifications when irrelevant changes occur. With Trackly, you can monitors hundreds of page in a day.
Pagecrawl.io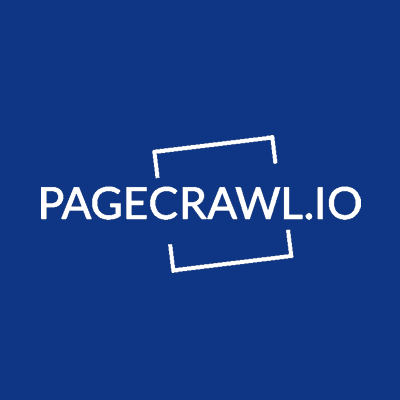 Pagecrawl.io allows you to track website changes in an easy way. All you have to do is type the URLs that you want to monitor and the tool starts monitoring. Pagecrawl.io offers several advanced features that allow you to make most out of the monitoring tool. For example, it can capture complete snapshots of webpages that have changed or it can also capture content from any JavaScript enabled website through bots. The reports are presented in easy to understand format. For example, it provides charts and statistics along with timelines that allow you to understand how and when the changes occurred.
DeepWebMonitor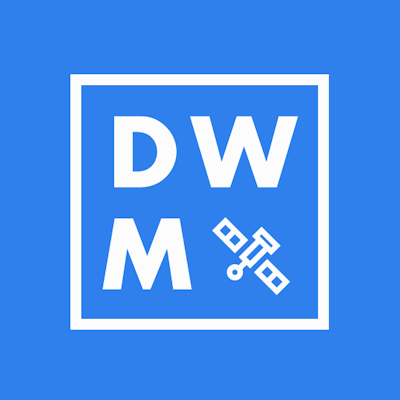 DeepWebMonitor can monitor website pages behind a login and also monitor web apps. It can check changes in web forms through multi-step sequences. The tool support full JavaScript rendering that allows you to check the content of any website and monitor the changes. The tool works differently than the ones mentioned in the list. For example, besides providing the URL to monitor, you also need to specify the sequence of browser actions that are needed to access to target webpage. You can select the block of test or section on the page for monitoring and also specify the interval for tracking changes. When the DeepWebMonitor detects any changes in your monitored URLs or webpage, it automatically sends you a notification.
In the end
We live in an information-centric world where a lot of information is derived from the hundreds of websites we access. It is not always possible to keep track change of information displayed on these websites. The website changer monitoring tool comes in the form of a savior that allows you to monitor websites that are important to us and notify us about changes. This technology can be a game-changer for businesses which need to keep track of what competitors are doing.
Get notified about our new posts
By submitting this form I accept the
Privacy Policy
and I agree to receive blog-related information from Super Monitoring.
One comment:
Mick Everett:

Hi, this is Mick from trackapage.com – We offer free screenshot-based page change tracking, including an archive of screenshots that can be requested anytime. Feel free to give it a spin on trackapage.com

October 30th, 2019 at 2:57 pm