Top 15 Tools to Back Up Your Website Externally
There are two types of website owners: those who back up their website data, and those who will soon start doing it. Backing up a website's data is so critical; losing data can result in substantial revenue loss.
There are various methods of backing up your website. This article outlines the top 15 tools for backing up your website externally. We will have an overview of each tool along with its benefits and drawbacks.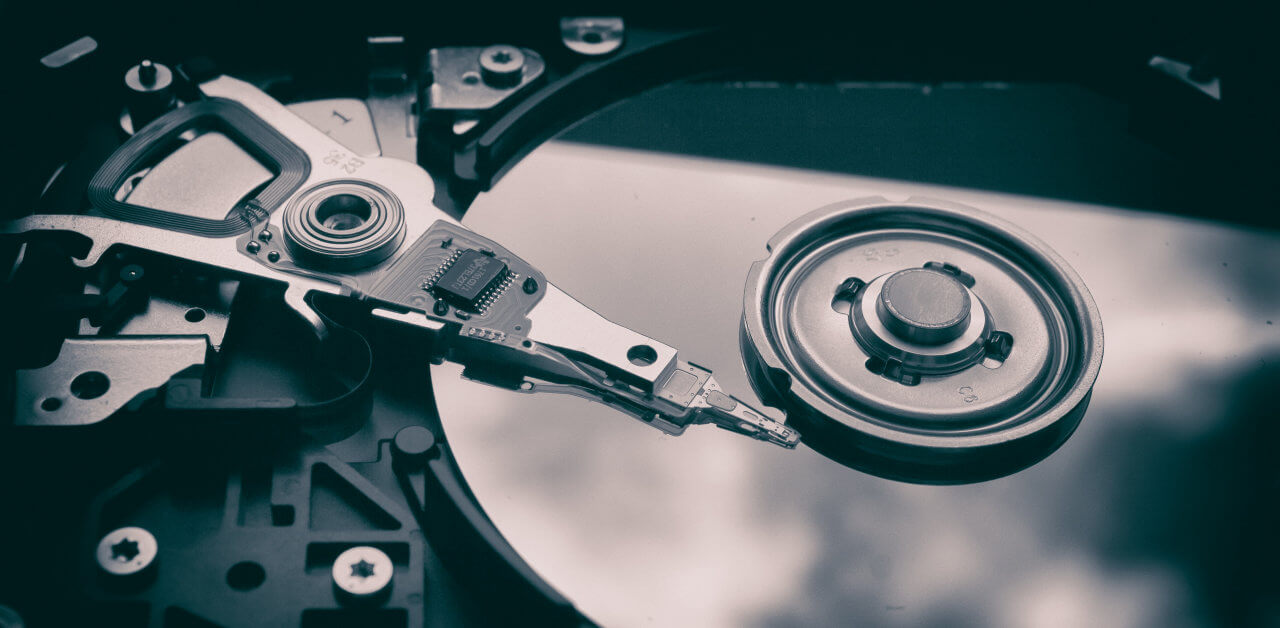 Main Methods of Backing Up Websites
Websites commonly contain files, databases, and server configurations that need to be backed up. Backing up a website is vital as it makes you sure that data can be restored in emergencies. Let's learn more about the different methods of backing up websites:
Manual Backups
This method involves downloading website files using an FTP/SFTP client and exporting the database using a tool like PHPMyAdmin. It requires manual intervention and is prone to human error, but it offers complete control over the backup process.
Web Hosting Provider Backups
These backups are performed by the ISP and involve backing up the entire server or shared hosting account every 24 hours, usually kept for 7 days. While this method is convenient, the ease of recovery depends on the ISP's policies and procedures.
Backups Done by the Website
These backups usually involve a plugin that automates the backup process. This method offers convenience and is less prone to human error than manual backups, but the quality and comprehensiveness of the backup depend on the plugin's capabilities.
BaaS Backups
These backups are performed by an external application or BaaS (Backup as a Service). They're automated and can be configured to run on a regular schedule. Although this method comes with reliability and convenience, you'll need a subscription to a third-party service to use it.
Breakdown of Backup Methods by Storage Location
Backups of a website can be stored in various locations. Here are the main locations where website backups are usually kept:
Local Computer Backups
This method involves downloading the website's files and databases to a local computer or an external drive using FTP/SFTP clients and database export tools. It can be a time-consuming method, but it gives you complete control over the backup process and helps you recover your data with ease.
ISP Backup Server
This method involves relying on the website's hosting provider to perform backups of the website's data. The backups are generally kept on an ISP backup server located in the same data center as the website's server. They're even sometimes kept on a backup server in a remote location. Data recovery in this method depends on the quality of backup and restoring comfort offered by the hosting provider.
Leased Storage Server in Remote Locations
Through this method, an external storage server located in a remote location is leased from a third-party provider. Automated backup tools are used to back up the website's data to this server. Also, it'd be easy to recover the data from this location.
Popular Cloud Storage Services
In this method, the website data is backed up to famous cloud storage platforms such as Dropbox, OneDrive, or Google Drive. The backup can be performed manually or automatically using backup tools, and the data can be easily accessed and restored from any device with internet access.
GIT Repository
In this solution, the website code is stored in an external GIT repository. However, it only backs up the code and doesn't include user files, logs, and other website data.
Security Considerations
You must be aware that when you back up a website, you are backing up your clients' data too, which might include their personal and confidential information. That's why it's critical to protect this data through encryption and other security steps. The ultimate target is to prevent easy access and safeguard the privacy of your clients.
Another considerable concern is the GDPR (General Data Protection Regulation) requirements. The GDPR's goal is to ensure the protection of the personal data of EU citizens. The physical location of your data must comply with GDPR. Thus, you must have a secure location to back up your data.
Furthermore, you must be careful about the security of the backup process itself. Make sure your backup method and the third-party backup providers you use are completely secure. To do so, you may need encryption, secure access controls, and regular security audits to avoid any vulnerabilities.
Without further ado, let's review the top backup service providers we've cherry-picked today.
Backup as a Service for All Websites
1. DropMySite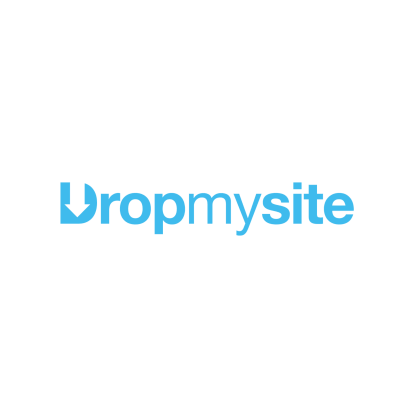 DropMySite is a cloud-based backup and monitoring service that offers automatic backups and uptime monitoring for shared and managed WordPress web hosting.
It's a BaaS tool and has integration with popular tools such as MySQL, PostgreSQL, MongoDB, WordPress, and Drupal. DropMySite offers website backup, email backup, and mobile backup. It's an open-source tool with a significant number of GitHub stars and forks.
Unfortunately, its compatibility is limited to shared and managed WordPress web hosting only. However, for those who use WordPress hosting, it can be an effective solution for website backups and monitoring.
Benefits
Drawbacks

Easy to set up
Lots of backup and monitoring tools
Unlimited number of sites to back up

Relatively slow upload speeds
Limited to shared and managed WordPress hosting
2. SimpleBackups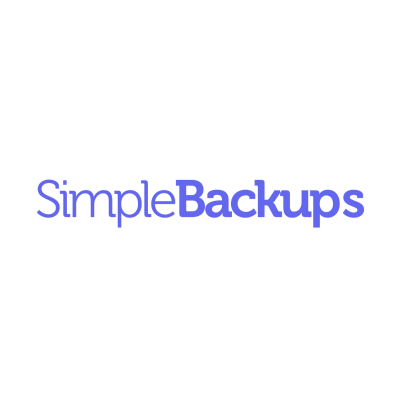 SimpleBackups is a cloud-based backup automation service that simplifies the process of website and database backups. Its key features include server and database backups, server and volume snapshots, cloud storage backups, and SaaS app backups.
The service offers automation features and an API to make the backup creation process fully automated. SimpleBackups detects backup failures and sends notifications to users when they occur.
It's easy to set up SimpleBackups. You can use it to store backup data on any cloud provider. What's more, you can easily restore the backed-up data precisely.
Benefits
Drawbacks

Easy backup process
Automated backup creation
Cloud storage options

Lack of monitoring and malware scanning features
Limited integrations
3. Ottomatik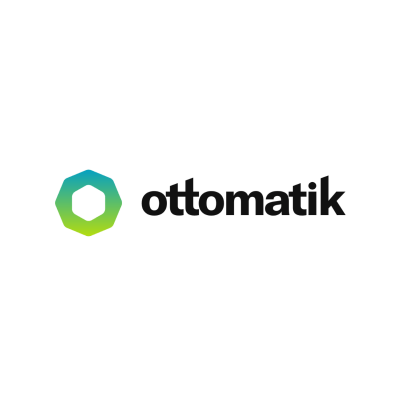 Ottomatik is a cloud-based backup and disaster recovery service designed for businesses of all sizes. It's equipped with automated backups for different types of data, including databases, files, and virtual machines. Plus, you can use Ottomatik to schedule backups at periodic intervals.
The service offers different features such as incremental backups, file versioning, and backup compression. These features can help you save storage space and shorten backup time.
Ottomatik uses AES-256 encryption to secure data both in transit and at rest. It also provides disaster recovery capabilities that allow businesses to quickly restore their systems in case of an outage or data loss event.
Benefits
Drawbacks

Live backups
User-friendly interface
Highly secure

No agent for Windows
No free plan
4. SnapShooter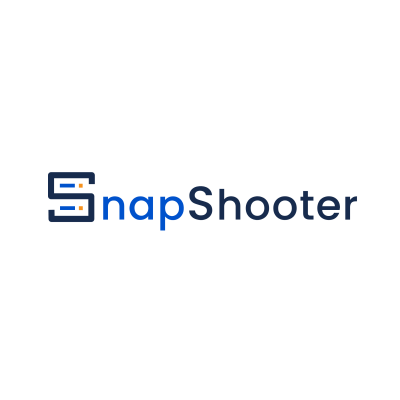 SnapShooter is a cloud-based website backup service that provides automatic and manual backups for websites, databases, and files. It works with diverse hosting providers and content management systems such as WordPress, Joomla, Drupal, and Magento.
With SnapShooter, users can schedule backups, store them securely in the cloud, and restore them easily if necessary. SnapShooter also provides different other features such as one-click WordPress staging sites and automatic updates for plugins and themes.
Additionally, SnapShooter offers a user-friendly dashboard that allows users to manage their backups and monitor their website's health.
Benefits
Drawbacks

Scheduling backups and retention policies
Support for multiple cloud providers
Fast and efficient

Confusing pricing system
Overwhelming user interface
5. BackupSheep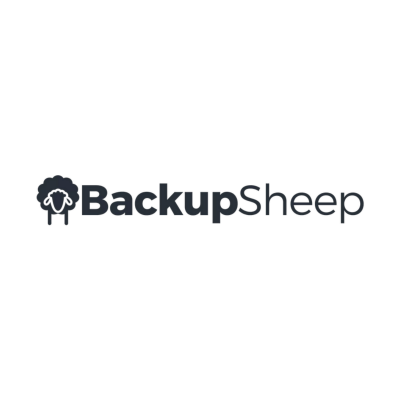 BackupSheep is a website backup service provider that offers automatic website and database backups with an easy-to-use interface. It provides incremental backups, backup scheduling, and one-click restore functionality.
The service can properly integrate with different storage options such as Google Drive and Dropbox. Also, it is compatible with most CMS platforms such as WordPress and Joomla.
BackupSheep offers a free plan that includes one website backup per week with 1 GB of storage space. It's generally an affordable backup solution with a bunch of features for website security. However, it doesn't offer live chat or phone support.
Benefits
Drawbacks

Affordable pricing
User-friendly interface
Multiple cloud backup destinations

Lack of live chat support
No website uptime monitoring
Backup as a Feature of Security Packages
6. Sucuri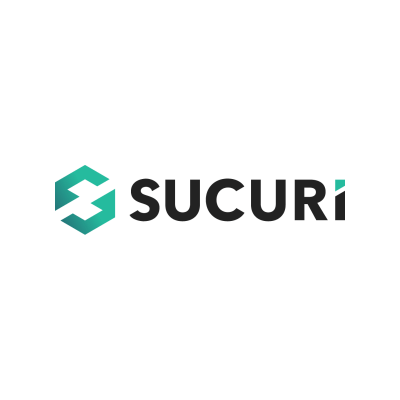 Sucuri is a website backup provider that offers a remote disaster recovery solution for website owners using the Sucuri Platform or Firewall. It can work with any CMS or web host, supporting websites built on any technology.
The service provides continuous backups at the desired frequency, operating seamlessly in the background. This backup service also allows for easy and quick website restoration in case of data loss, malware or security incidents.
Sucuri's solution can provide additional security features for websites through its security-focused services such as web application firewall, malware scanning, and DDoS protection.
Benefits
Drawbacks

Backups work with any CMS
Seamless operation in the background
Disaster recovery solutions

Only available to customers of the Sucuri Platform or Sucuri Firewall
Limited retention of backups
7. CodeGuard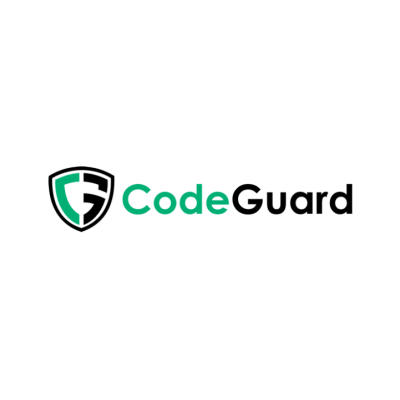 CodeGuard is a cloud-based backup service that automatically monitors and tracks changes in your website and notifies you via email. It offers patented features that provide a comprehensive website security solution.
Its MalwareGone feature is a malware cleanup tool that scans and fixes any threats on your website, and its Daily Monitoring feature sends you instant notifications for any changes.
CodeGuard automatically creates backups for any changes made and gives you the option to restore your website to a previous state. It also provides easy setup, website restore, infinite backups, encryption, mobile access, and website migration features.
Benefits
Drawbacks

Malware detection and removal
Easy setup
Access backups from mobile

Limited storage
Expensive for beginners
8. cWatch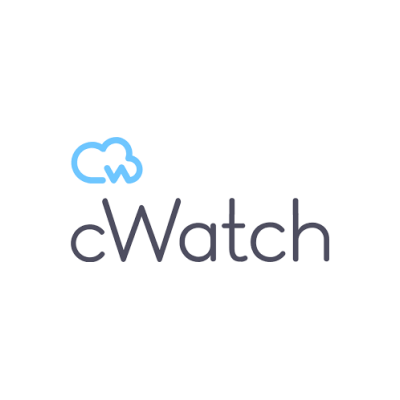 Comodo cWatch is a comprehensive website backup tool that provides continuous, automatic backups for websites of all sizes. It offers real-time monitoring and detection of threats, as well as malware removal and a web application firewall.
cWatch protects your website against cyber threats, data breaches, and other security risks. It enables you to recover your data immediately if you face data loss or a cyber-attack.
Other features of cWatch include website acceleration, website scanning, PCI compliance, and SSL certificates.
Benefits
Drawbacks

Comprehensive website security features
Real-time website monitoring
User-friendly interface

Limited backup frequency
Not beginner-friendly
9. MalCare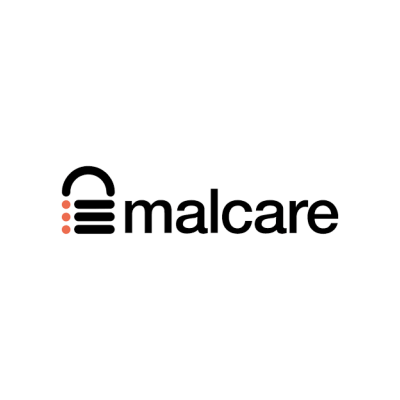 MalCare is a website backup service that offers powerful backups to protect websites from ransomware attacks. The service provides incremental backups, secure cloud storage, and one-click restore features that allow for quick website recovery in the event of a disaster.
With MalCare, users can have peace of mind knowing that their website data is securely backed up. The service offers high performance with minimal load placed on websites with incremental backups.
MalCare can backup websites of any size, with no timeouts or errors taking up user time. The backup solution is reliable and has successfully backed up over one million websites on over 5,000 web hosts.
Benefits
Drawbacks

Incremental backups
No timeout or errors for large websites
High-performance backup solution

Limited compatibility with CMS platforms
No free version available
BaaS and Plugins for WordPress
10. BoldGrid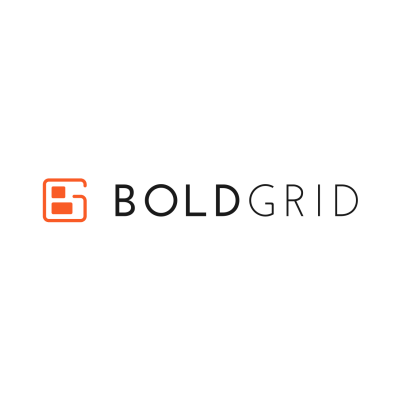 BoldGrid is a website backup service and website builder tool that is designed for WordPress users. It helps you create/customize your website using a drag-and-drop interface, and fully access all WordPress plugins, themes, and functionality.
BoldGrid offers website backup features, including automatic backups with easy one-click restore options. Users can choose to schedule regular backups and save them to a cloud-based storage service.
The platform also provides incremental backups, which only backs up changes made since the last backup to save space and improve speed. Additionally, BoldGrid's backup feature includes malware scanning and removal to ensure that any threats are detected and eliminated before they can cause damage to the website.
Benefits
Drawbacks

User-friendly interface
Website builder with many templates
Staging environment to test changes before going live

Limited features on the free version
Only compatible with WordPress websites
11. UpdraftPlus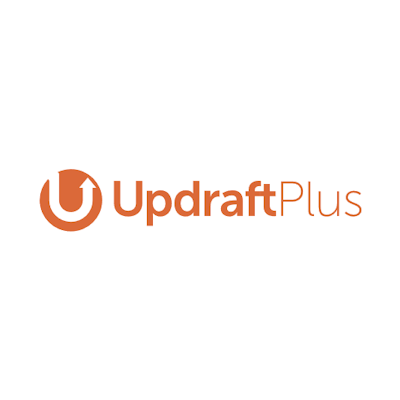 UpdraftPlus is a popular backup and restore plugin for WordPress. You can use it to fully back up your WordPress website complete with all the files, database, themes, plugins, and media files. The service allows you to store the backups remotely on different cloud storage services like Dropbox.
UpdraftPlus also offers scheduled backups, automatic backups before any major updates, and the ability to restore backups directly from the WordPress dashboard.
Also, it provides various customizability features such as selecting which database tables to back up and compressing the backups to save storage space.
Benefits
Drawbacks

Easy to use for beginners
Customizable backup options
Remote storage integration

Lack of advanced features on the free version
Dependency on remote storage services
12. BlogVault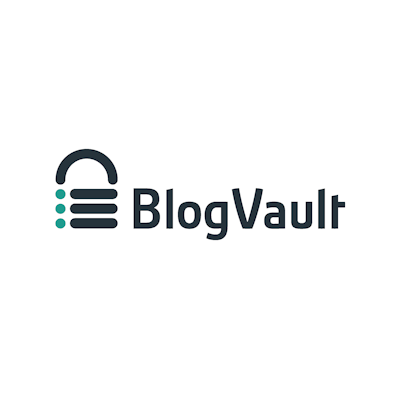 BlogVault is a robust WordPress backup plugin with a complete pack of tools to manage, backup, secure, and maintain websites of any size. Its main feature is its unique incremental backup technology, reducing the stress and storage needs on your server while still allowing for daily backups of your site's database and files.
It comes with a one-click, simple, and easy-to-use migration process. With built-in security features like a firewall, site scanning, and login tracking, BlogVault also keeps your site secure. Plus, it allows for multiple website management, making it an excellent tool for web designers or agencies.
Benefits
Drawbacks

Flawless migration feature
Easy to set up
Customization options

Requires FTP access to be set up on your hosting
Expensive for beginners
13. 10Web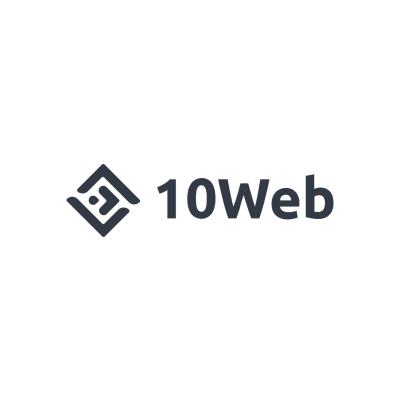 10Web's Backup Service offers a reliable and efficient solution to protect your website from unexpected issues. In case of updates gone wrong or technical difficulties that cause downtime, the service ensures that you can quickly recover your website.
You can use 10Web to schedule your backups on a monthly, weekly, and daily basis, or even in real-time. Also, the differential backup feature enables you to only back up changes that occurred between backups.
10Web uses Amazon S3 to store backups, ensuring fast, secure, and reliable backups. With just one click, you can restore your website to the latest automatically saved version.
Benefits
Drawbacks

Budget-friendly
14-day free trial
Fast speeds

No email hosting
No CDN support
14. BackupBuddy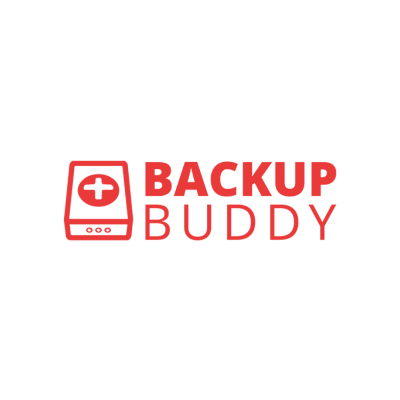 iThemes' BackupBuddy is a popular WordPress plugin that allows users to easily back up and restore their website data. With BackupBuddy, you can back up everything on your website, including your database, themes, plugins, and media files.
Even beginners can use BackupBuddy with ease. You can schedule backups to run automatically at specific intervals and store your backups in the cloud for added security.
In addition to backup and restore, BackupBuddy offers site migration features, malware scanning, compatibility with various WordPress hosting platforms, and excellent support and documentation.
Benefits
Drawbacks

Multiple scheduling options
Site restoration, rollback, or migration
Malware scans

No refund policy
No free version
15. WebToffee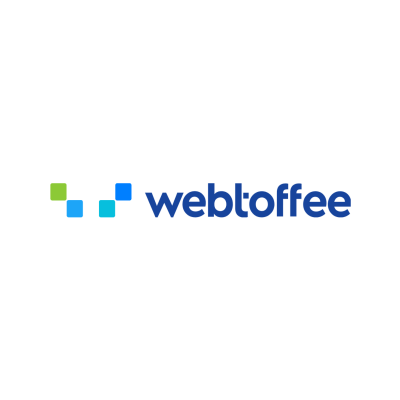 WebToffee's website backup plugin is a powerful tool for backing up and restoring WordPress websites. With a simple one-click backup and restore process, users can easily create full site backups or database backups to safeguard their website data.
The plugin also offers scheduled automatic backups, ensuring that website data is always protected. The easy migration feature enables users to migrate their WordPress website to a new host or domain without any hassle.
The plugin supports multiple file formats and allows users to back up to multiple storage locations. Email notifications keep users informed of scheduled backups and any issues that may arise.
Benefits
Drawbacks

Scheduled automatic backup
Easy migration of WordPress websites
Email notification for scheduled backups

Limited free version
Limited customer support
Final Words
It's extremely integral to back up your website data regularly. It helps you protect your website against data loss resulting from cyber-attacks and hardware failures. On such occasions, you'll be able to recover your data in a flash.
Regular backups also help you update your website content and software without the risk of losing data. It maintains your website's performance and prevents downtime. What's more, backups provide peace of mind when you know your data is safely stored and easily recoverable in case of any data loss.
The article contains affiliate links.
Get notified about our new posts
By submitting this form I accept the
Privacy Policy
and I agree to receive blog-related information from Super Monitoring.