Slack vs. Teams Showdown
Slack and Microsoft Teams are two popular remote work collaboration platforms. They're both cloud-based apps that simplify the process of communicating and sharing between multiple teams of people anywhere in the world. In GetVoIP's list of the best free team collaboration tools, both Slack and Teams make an appearance.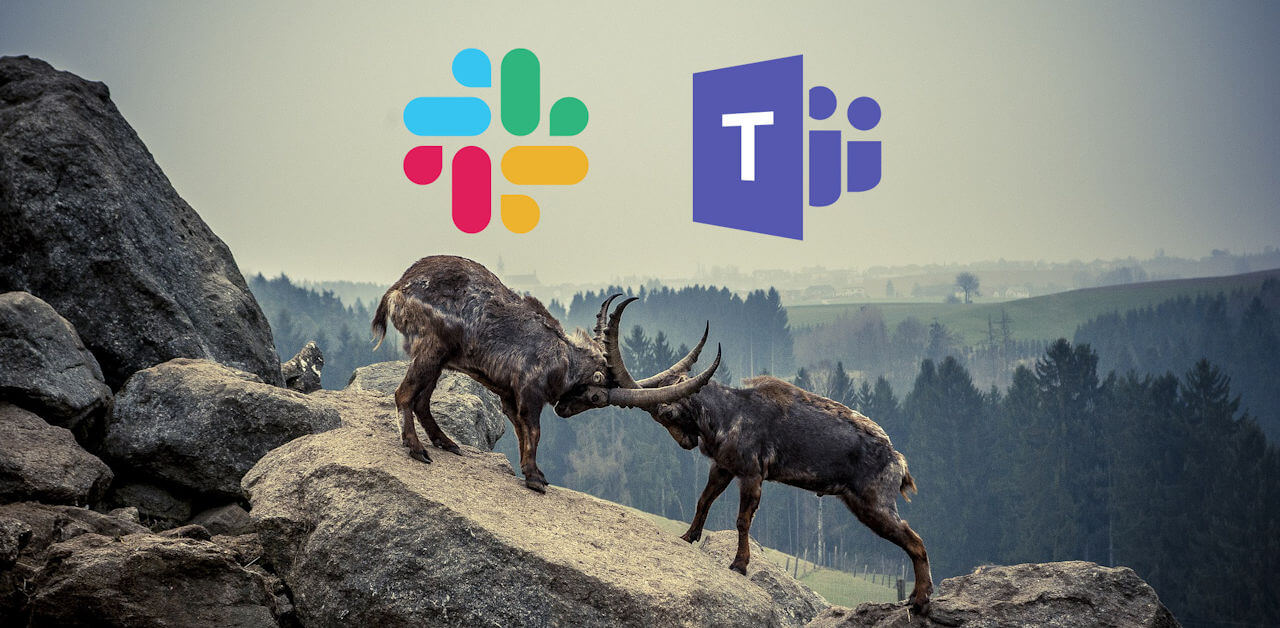 If they're so similar, how can you choose which one to use? What's a better fit for your job or working style?
Whether you're new to working remotely or you're a veteran, you always need to be using the best tools for the job. Because Slack and Teams are two of the most commonly mentioned collaboration tools, let's take a closer look at them and compare them in the areas that are most relevant to remote workers.
Suitability for Remote Work
First off, to answer the question of whether both Teams and Slack are good for remote workers, the answer is yes. They're both fully cloud-based with some offline functionality options to help you keep up your work wherever you are. You can use them on mobile devices, desktop apps, or browser mode. Both apps are available around the world, so you can work from wherever.
Teams and Slack are both well designed for remote work. They can be used in a physical office space as well, but they're optimized for work from anywhere.
The main purpose of these services, according to Brosix post, is to provide a platform for communication, file sharing, and collaboration online. These are cloud based services that provide instant messaging, audio calling, video calling, people grouping, and sharing, according to Spdload. Both of them have these central functions, but they have a vastly different set of surrounding services, visual setup, and supporting features that make them unique from one another.
Let's take a closer look at some of the defining features of both platforms and how they're different from each other in these areas.
Who Is the Target Audience?
Each app is created with a different audience in mind. Both are intended for remote workers, but Teams is geared more for organizations or larger companies with remote working teams rather than individuals who work remotely. Slack was made with individual remote workers in mind, catering more of their services to providing options for everyone to communicate on projects online.
With either service can be used by each group, Teams may not be a good fit for individuals who work on a contract basis with many different clients.
Compatibility & Integrations
Slack and Teams both offer different viewpoints on compatibility and third-party app integrations. Teams goes for a more all-encompassing approach with their own services while Slack looks to allow users to connect with any outside service they want.
Teams gives you access to everything in the Office 365 suite and the extra Microsoft 365 features. Word, OneNote, Excel, PowerPoint, SharePoint, and every other Microsoft service is available for use directly in the Teams app. You can share and collaborate in the same screen without having to open up multiple windows or download anything special. As long as you're paying for the service (not using the free version of Teams alone), you can access everything directly.
Slack takes a different approach, according to a review from TheCrowdfundingFormula. Rather than trying to make their app a one-stop shop, they allow an incredibly large number of apps and platforms to integrate directly into their own app. With more than 300 of the most popular apps and software being compatible with Slack, it's likely that whatever your team is already using can be directly meshed into Slack. They make it simple to get the extra features you want by simply integrating a third-party service to make it happen.
Usability & Support
Support is available in the form of chat bots for both Teams and Slack. Slack's "Slackbot" is accessible with a single click, and you can ask it any question about the service, to which it will give you a direct answer or 3 different resources related to that topic. It's fairly useful for most questions.
Teams' answer to Slackbot is 2 different chatbots with different purposes. Both are useful at providing basic service. Unlike Slack, Teams only offers personal support when you have a paid plan. Even with the lowest paid plan, you can get non-bot support.
Accessibility (Internal & External Users)
Everyone uses collaboration work programs differently. While Teams is better aimed for organizations, Slack is more accessible to the general public. Microsoft automatically provides business subscribers with Teams alongside their normal Office 365 subscription. What this means is that it's a very convenient option for organizations who already use the Office suite in daily operations. They can just hop on Teams and get started.
If you don't have an Office 365 subscription, you can still use the free version of Teams, but you won't have access to all the same Office and Microsoft services. Slack, on the other hand, has a completely free version that lets you access most of the features of the service, albeit in a reduced capacity. Users can quickly sign up to Slack and start using it right away. It's generally more user friendly and easier to set up and start using Slack, no matter where you live or work.
Mobile Apps
Both Teams and Slack have fairly robust mobile apps that serve similar functions. Neither app allows all the same integrations or offers the full features of the desktop version, but both apps give access to the communication features you would normally get. You can make and receive audio and video calls (including conference calls in Teams), chat on different groups, and send or receive images, videos, or documents.
While at their core the apps are similar, they do differentiate in some ways. Teams allows you to transfer conversations from desktop to mobile or vice versa, even mid-conversation. You also still have access to the same sharing features, including screen sharing from your mobile device and recording direct audio messages. When you're taking pictures to share on Teams, there are options to automatically optimize photos of documents, whiteboards, or other characteristics.
The central features of Slack remain the same on the app. All that's missing is some of the integration options you'd get on desktop, simply because the third-party apps may not be designed to work well in that context. However, all the normal chats and communication features are there.
Customizations
Between Slack and Teams, there are ways to customize your experience and to personalize the look and feel of your dashboard. Slack has a few more visual personalization options and third-party integrations available, but Teams has more natural personalization options.
In Teams, you have immediate access to more personalized messaging options, including GIFs, meme generators, a library of reaction images, and emojis. There are also more options to switch up how people in different teams can communicate and share creative ideas with one another. Slack has some similar options, but the way Teams has implemented it feels more natural to use.
Admin Controls & Security
While both apps offer ISO 27001 data security compliance, Teams far exceeds Slack on this front. Microsoft has much higher security practices in pace which extend to the various activities you can access on Teams. Everything is separately encrypted, from OneNote to SharePoint, and the cloud integrations are more secure.
On top of that, Teams gives the admin more flexibility to change or limit user privileges and access, allowing the admin to customize what certain team members can or cannot see and do. This makes it much easier to customize the experience for different clearance levels. People from outside the organization can be added to teams, but with limited access on a need-to-know basis only, while normal team members can remain with full access to everything.
Slack also includes some admin controls, though it's not as robust as Teams right now. However, for the average remote worker, Slack is probably sufficient. Unless you work in a field where data is more sensitive, Slack's security and admin controls are not likely to be an issue.
Cost
Slack is known for being a great free option for the average remote worker who just needs a way to connect with clients, although Unboundb2b has some good alternatives during these hard times. If you need solutions for larger companies or organizations, or if you need more features than the free version offers, there are 2 paid tiers available.
The Slack standard plan starts at $6.67 per month per user, when paying annually ($8 when paying monthly) while the plus plan starts at $12.50 per user per month paying annually ($15 when paying monthly). Enterprise plans are available, with pricing quoted to each business as needed.
Free Slack accounts have access to all the basic features, including 1 on 1 voice and video calls, unlimited conversations channels, up to 10 app integrations, file sharing, and 10,000 searchable messages. As you upgrade to different paid tiers, you get access to more features and expanded benefits.
Teams has a similar situation, but with some notable differences. The basic free version of Teams is only able to access Teams itself, including video and voice calling, chats, and multi-channel communications. Up to 300 people can be connected together in Teams under free plans with up to 10GB of storage to share.
Microsoft does allow people to download and use Teams for free, but only if they are new users. People with personal Microsoft 365 accounts cannot use teams (unless they start a new Microsoft account under a new email address). Only those with access to various business or education tiers of Microsoft 365 have access to Teams to get the fully features of the app.
Although Teams isn't quite as easy to get to as Slack in terms of costs, it does offer a considerable amount of benefit in the free plan. Whereas Slack only allows 1 on 1 calls in the free app, Teams gives you access to group audio and video calling on the free version. You also get access to the web versions of popular Office apps, so that you can still collaborate with your work together using cloud services. Each individual on the team gets 2GB of personal storage.
If you need more than the free features (usually if you're running a large team or business), there is a plan for $5 per user monthly for an annual contract, or $12.50 per user monthly for an annual contract.
Growth & Continuous Updates
Luckily, both of these apps are a continuous work in progress. Both Microsoft and Slack are always improving their products and looking for ways to be more useful to their target audience. The competition between these two apps and others in the market also spurs better service, greater availability of features, and constant expansion.
You can count on Slack and Teams to receive consistent updates for the foreseeable future. Both are popular apps, with both companies focusing heavily on building their services. Usability is one of the main things they're focusing on with updates currently, including both companies announcing updates to automatically reduce noise disruption during calls.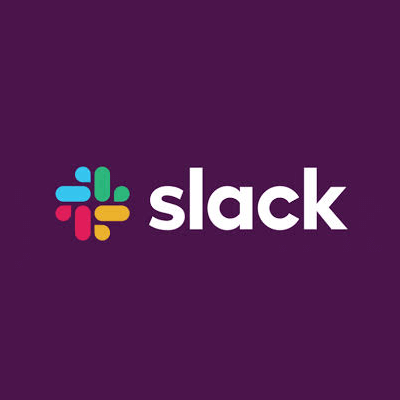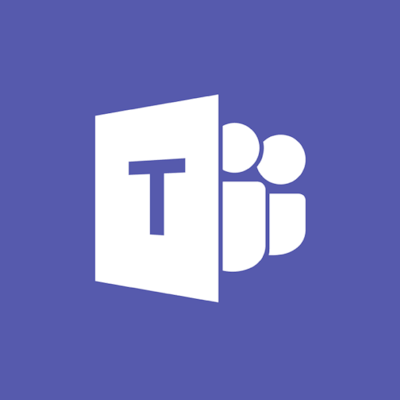 Microsoft Teams and Slack are valuable resources for remote workers. If you're choosing which app to use for yourself, make sure you pay attention to what features you need most and how the app would fit with your working style. Both are appropriate for different people in different situations, and sometimes both might be necessary at the same time for contract workers.
---
About the Author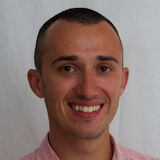 Georgi Todorov is a digital marketer, specializing in Outreach strategies, International SEO and Influencer Marketing. He recently started his own blog about digital marketing called DigitalNovas and joined GetVoIP to provide his marketing expertise.
Get notified about our new posts
By submitting this form I accept the
Privacy Policy
and I agree to receive blog-related information from Super Monitoring.