7 Online Proofing Tools to Make Life of a Designer Easier
When working on web and graphic designs there can be so much back and forth in emails and messages. There will be lots of email threads to keep up with. The review and approval process taking several turns. So, what do you do?
Ask any designer about the pain they go through when it comes to the approval process. Luckily, the technology clearly will never disappoint any of us. With an online proofing tool, you can do the entire thing of approval process smoothly without bothering yourself with a long chain of emails.
In this article, I'll introduce you to tools you might not be aware of to collaborate from geographically distributed places and to get website design feedback quickly and easily.
So, here is an overview of proofing and annotation tools for your collaboration needs and to make things easier for all designers:
1. ProofHub
ProofHub is popular due to its robust proofing and collaboration capabilities. Online discussions, file proofing, to-do lists, chats, visual timelines, Gantt chart, time tracking, and real-time reports are few of the many collaborative features that this tool offers to keep teams on top of every deliverable and deadline. Being a versatile proofing tool, ProofHub is loved by many web designers and developers. The best thing is the way it keeps stakeholders, clients, and teams in the loop, making the review and approval process quick and easy.
Key features:
Real-time collaboration and quick feedback sharing
Review on different versions of files simultaneously on a single screen
Markup tools to reduce the number of revision cycles
Threaded comments for accurate and concise feedback
One-click approval process that saves a lot of time
Packed with project management features such as Gantt charts, Kanban boards, Workflows and much more
Pricing: Essential plan starts at $45/month ( if billed annually).
2. ZipBoard
ZipBoard has made it a lot easier to fix feedback in the design process. It is an online website annotation tool, a visual collaboration tool, and a bug tracking tool. Teams can use ZipBoard to collect feedback on images, HTML prototypes, PDFs and live websites. It's like an online web board for your project where designers, clients, and other stakeholders can collaborate and share their feedback with annotations. ZipBoard makes it easy to track tasks, capture issues, and exchange feedback across instructional designers, project managers, subject matter experts and clients.
Key features:
Add tags to sort the issues and set priorities for each annotation
Track progress on all of your issues
Assign priority, track status, mark it as a bug or enhancement
Simplifies online collaboration and project management
Provides multiple markup tools to highlight issues
Enables you to add replies and attach files to the feedback comment
Easy integration with third-party tools like JIRA and Slack
Pricing: Starts at $29/month.
3. Helio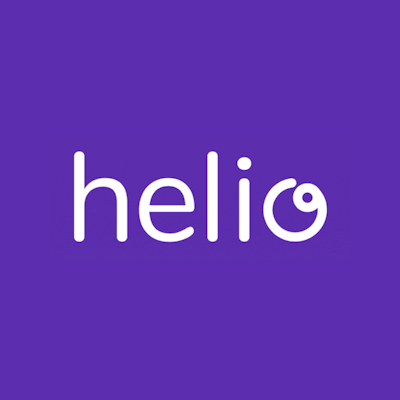 Helio is the easiest way for teams to gather feedback on projects. Designers can quickly share feedback using a secure URL with people it's intended for. Notable lets teams give feedback faster at every step, from sketches to fully coded pages of the design process. Users can get feedback from guests on their designs or mockups by sending them a custom URL, which can be used to access and review the project. PowerPoint presentations can also be uploaded to the application, with each slide being extracted as a separate post for annotating on them individually.
Key features:
Upload images, PDFs and PowerPoints, or capture directly from Windows, Mac or Photoshop
Place all your related captures in one place so you can stay organized
Decide who gets to see what with workspaces and permission
Capture it all in Internet Explorer, Firefox, Safari or Chrome
Pricing: Basic plan starts at $19/month.
4. PageProofer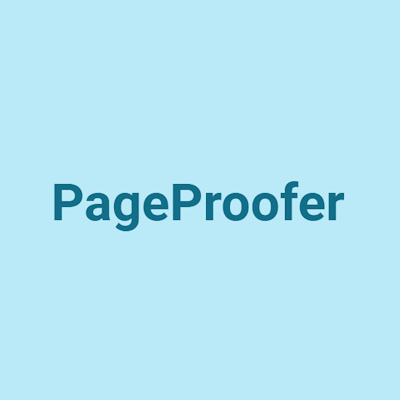 PageProofer works great for website feedback. PageProofer is designed to be the easiest way to leave feedback and track issues during website development. It is like a "virtual sticky note" on the website where teams can annotate and leave feedback. PageProofer code can be embedded into the HTML code and works well for responsive websites too. Priority can be set on annotations left on the website and can be assigned to team members.
Key features:
Works in any modern browser
Add screenshots with a single click
Attach important files
Comment on each note
Kanban view to track the project progress
Pricing: Paid plans ranging from $20 per month for 5 users up to $125 per month for 50 users.
5. JIRA Capture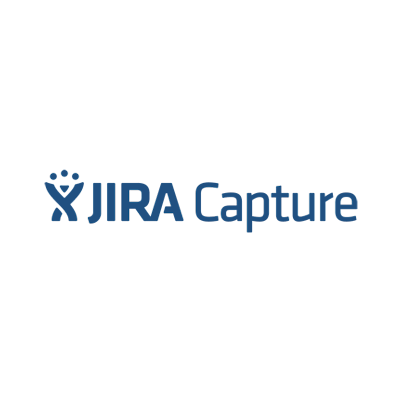 The #1 visual feedback and a collaborative testing tool offered by popular project tracking software, JIRA. Capture for JIRA is built for every team, be it UI and web designs or sales and marketing content. Users can add testing review sessions in JIRA. Issues can also be distributed based on type. You can snap and archive screenshots of any content, anywhere, without ever leaving your browser window.
Key features:
People can create and participate in a shared exploratory testing session
Capture screenshots and easily annotate feedback
Prioritize feedback for quick and painless process
Share clear and concise audio/visual feedback with easy-to-use audio tools
Pricing: Plans for JIRA start at $10 per month and go up to $2.30 per user/ per month.
6. BugHerd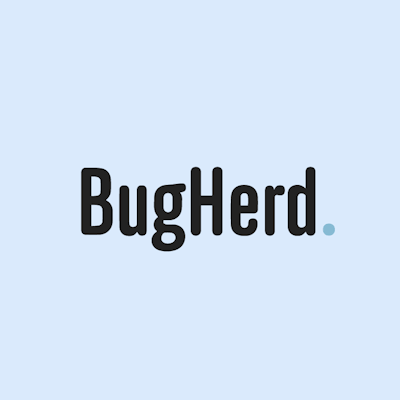 If you're a designer, you understand the pain of bug tracking. BugHerd makes life simpler for web designers and their clients for bug tracking. It offers the best way to collect and act on client feedback. It's like sticky notes on a website. It can be installed as an extension in the browser and embed directly into the website. BugHerd feedback will be pinned to the issue, enabling the developer to access it directly from the webpage at any time. The bugs will be flagged and managed visually without having the need to fill out lengthy forms. Bugs can be logged in 5 seconds which is much quicker than emails, phone calls.
Key features:
Submit feedback and report issues directly from your website
Automatically attach screenshots with every bug report
Connect BugHerd to your favorite services and apps
Manage, assign and prioritize tasks quickly
Upload additional files like specs, logs or mockups
Pricing: There is a 14-day free trial. Plans range between $29 per month to $180 per month.
7. Droplr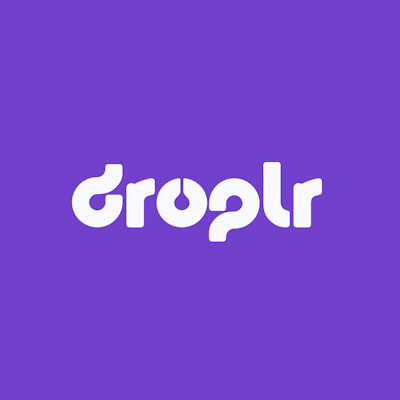 If you're a designer working with clients, Droplr is a must-have for sharing larger files. Droplr is designed to help you communicate over a distance in a quick and effective way. It is a cloud-based file sharing solution that helps designers to collaborate remotely. You can share web pages as an image, create reaction GIFs, and quickly shorten a link in it.
Key features:
Instantly share files and on-screen content
Transfer 10 GB of files at the speed of light
Easy to understand and easy to use
Show complicated processes using screencasts
Easiest file transfer with a customized short link
Report bugs in a visual way
Pricing: $5.99 per month for personal use. Pro plan at $8.30 per month.
All the tools listed above offer a good range of functionality for designers. I hope the above list of tools makes things smoother for you. It will quicken your design process, giving you much more time to refine your design. Let us know in the comments below if you have some tools that would be useful for designers.
---
About the Author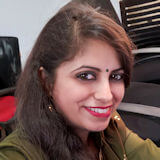 Nandini Sharma is Assistant Marketing Manager at ProofHub – a leading project management software. With years of experience in marketing, she has found some amazing ways to reach a large number of audience and create a connection. She also loves doing art and craft and trying her hands on creative handmade cards & gifts.
Get notified about our new posts
By submitting this form I accept the
Privacy Policy
and I agree to receive blog-related information from Super Monitoring.