Multilingual Web Design – How Not to Get Lost in Translation
Most designers have learned, often the hard way, that language differences can wreak havoc on their web designs. Leaving aside the issue of languages that go right to left instead of left to right, or down rather than across, there's the big issue of variable word lengths. How do you accommodate this variability when designing web pages? The translation services company I founded, Tomedes, supports more than 1,000 language pairs, so we have some experience to share. We'll consider what you need to know and suggest some tools to help you in your work.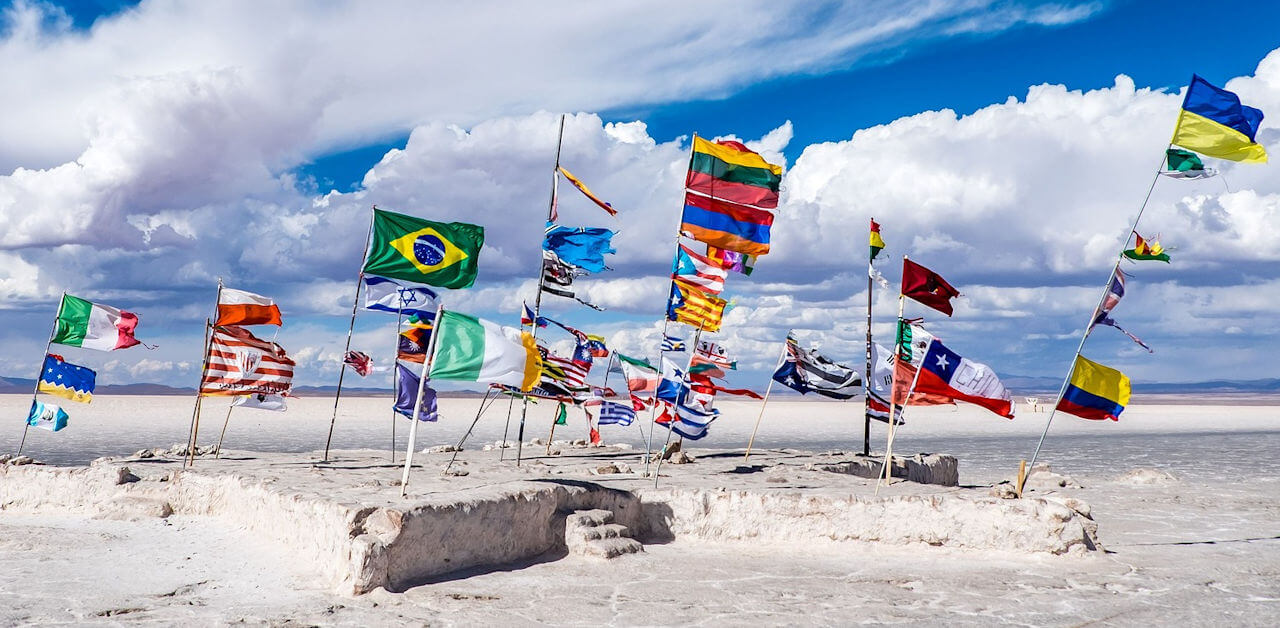 We'll also provide some tips for working with website translation services, freelance translators, and professional translation agencies, including:
Using translation-focused plug-ins
Why it's worthwhile investing in a multilingual website to increase market share
Machine translation: uses and pitfalls
Communicating with your translation agency or freelancer
Average Words Length: Size Does Matter in Professional Translation
Let's take a deep dive into the endlessly fascinating subject of variable word lengths. The issue of word lengths in various languages has been extensively studied due to its importance for various linguistic and design professionals.
For the web page designer, the need is clear. When you design multilingual websites, you need to plan the space you need for words in menus, templates and page layouts. Turns out that the longest words are in Mongolian, with an average word length of nearly 12 letters. Since chances are you are not creating a Mongolian website, German is probably of more concern. Not only is the average word length in German a whopping 11.66, nearly one in 10 German words are 18 characters or more! That can easily break your beautiful menu design if you're not careful.
But you can relax, at least a bit. In actual usage, the variability in word lengths is narrower. Articles (the, an, a), prepositions (in, at, on) and pronouns (I, he, she) and their foreign equivalents bring down the average across most languages. So in sample texts, as oppose to dictionary words lists, you will see variances between 4.5 (Vietnamese) and 7.8 (Estonian). That's more manageable, sure. However, bear in mind that in a menu, headlines, or text block, multiple words sometimes will be needed. Averages add up!
Of course, copywriters and content people generally, as well as their managers, have freedom in word selection and can use synonyms if word lengths cause problems. There's also the option of adjusting character size or changing fonts.
Website Localization: A Designer's DIY Toolkit
Before addressing designer-specific concerns, a word about the website and software localization process generally. It's important not to conflate translation and localization. Translation just refers to the conversion of one natural language to another. Localization is a more general term which considers other items to be adapted from one location to another, like currency or measurement terms as well as cultural preferences between two locations.
For a superb guide to various specific technical and design considerations for multilingual websites, as well as localization tools, read here.
A website project manager or designer needs to think more broadly about localization and avoid inappropriate design elements that may rub web visitors the wrong way, such as using dollar signs in Europe, or inappropriate renderings of people, or words that have variant spellings in different regions. Because of the broad demand for assistance in these areas, various translation and localization toolkits have been developed.
We'll focus here on WordPress-compatible software tools, because WP has cornered the market for many online publishers. Installing plugins is a snap. Some are free, some premium, and some "freemium" with a basic set of features at no costs, and bells and whistles for a fee. Most offer a money back guarantee, but read the fine print. The question is: which multilingual tools work best for you?
Multilingual WordPress Tools and Plug-ins: Soft Translation and ML Organization
Here are some of our favorite software packages for multilingual websites under WordPress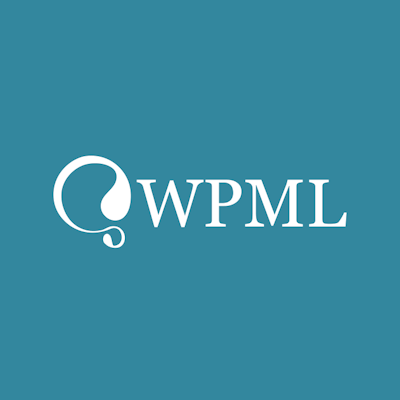 WPML
WPML may be the 900-pound gorilla of multilingual content managers. The company offers distinct packages for translation agencies and single website customers. The offerings are feature rich, providing a dashboard to manage content, language by language. But be careful: automatic conversions can cause problems with shortcodes and backgrounds.
Polylang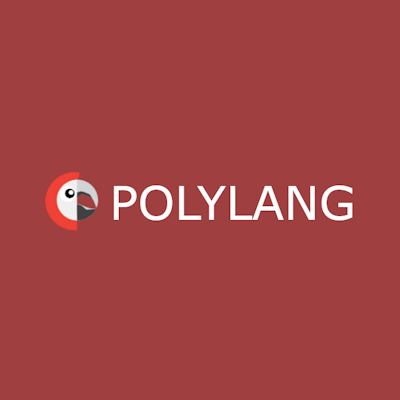 Polylang takes a softer approach to managing multilingual sites. It doesn't impose translation, it just organizes your site by language, letting you define the language of posts, pages, categories and tags. There's no limit to the number of languages. RTL languages are supported. If you want to migrate your data from WPML, they have a plug-in for that. If you wish to work with a professional translation service, you can use their Lingotek add-on.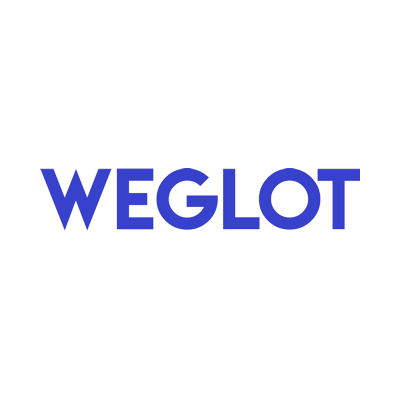 Weglot
Weglot will translate a website in more than 100 languages, string by string, including WooCommerce products and descriptions. A dashboard lets you switch from automatic to manual translation. It also performs SEO in target languages with dedicated URLs that Google recommends for multilingual sites. It can migrate from Polylang and WPML data sets.
GTranslate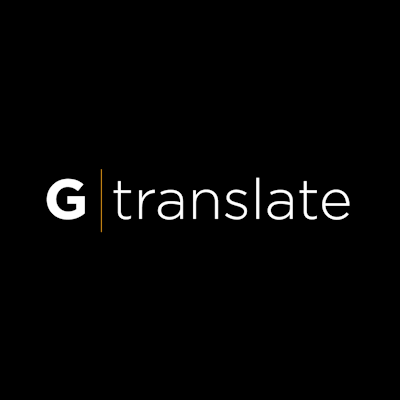 GTranslate plugin exploits Google Translate to render automatically your WordPress website into 104 languages, making your site potentially available to 99% of all internet users. It clips out the Google top frame after translating, as well as the auto-translator's suggestions to improve or change the default result. In addition to pages and posts, it also translates menus, widgets, tags, categories, themes and plugins, including support for RTL languages. There's also a floating menu selector that can include country flags. A premium version includes SEO features to improve search engine results in the various languages and lets you manually correct/improve the default translations.
MultilingualPress
MultilingualPress uses the built-in WordPress multisite option to manage sites for each language. One advantage of this approach is loading one language at a time, because each language can be its own subdomain (e.g, en.yoursite.com, fr.yoursite.com) or a distinctive domain. Multisite support allows the plugin to efficiently manage content for each language while improving performance by loading one language at a time. It comes with an easy interface to manage your translations from a single dashboard, supporting pages, posts, taxonomies, and more.
Website Translation Services: Getting Outside Help When You Need It
Creating a multilingual website is a business investment to increase market share and it should be treated as such. It's a cost-effective way to increase a customer base by speaking the language of your expanded foreign language targets markets.
When you start to translate a website, app, or other software, there are a surprising number of variables to consider. Avoid unpleasant surprises. If translation is not a love of your life, and you have other priorities, it may be wise to turn to professional translation and localization services.
There is no shortage of translation services to assist you in website localization or globalization. The cost is higher to work with website translation agencies, sure, but it may be preferable to losing the hair you will pull out in frustration if you go it alone.
A lower-cost option is to outsource work to a professional translator via platforms like Upwork and Freelancer. These platforms let you invite and compare bids. They escrow funds so you need not pay till you are satisfied with the work. One tip is to hire two translators per language, one to check the other's work and serve as backup in case a freelancer bails or fails to deliver.
Professional Translation with Automatic Machine Translators? Just Say No!
Recent improvements in machine translation may tempt you to try Google Translate or Microsoft Translator, or DeepL to translate a web page. Resist the temptation! In the rush to create an international website, you might be willing to take shortcuts. But a multilingual website is out there in public view: don't risk embarrassing yourself. Neural machine translation can take you 80-90% to a comprehensible translation, but the remaining 10-20% can be a killer. Better to rely on human translation when translating your website into other languages.
3 Takeaways to Communicate with your Translation of Localization Service Provider
Assuming you are managing a multilingual website project or designing one, here's what you should be communicating to your translation source:
KISS: Keep It Short and Simple. Shorter, Easier Words are better, especially in menus and headlines.
DOMAH. Don't Overload Menus and Headlines. Limit these to 4 or 5 words in a row. Organize your work and use nested submenus instead.
Divide and Conquer. Menus and lists should be spread around, not forced into the same area. Split them up into logical groups.
Follow these tools and your website design won't get lost in translation. And you may find new foreign customers and friends in the process.
---
About the Author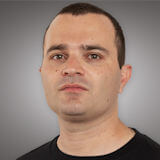 Ofer Tirosh is founder and CEO of Tomedes, an international language service provider which since 2007 has been providing professional translation, localization and interpretation services to more than 50,000 customers, supporting more than 100 languages and 1,000 language pairs.
Get notified about our new posts
By submitting this form I accept the
Privacy Policy
and I agree to receive blog-related information from Super Monitoring.