Make more profits through tailored Email Marketing: EmailOctopus
Remember the time when people used to send out hundreds of emails to promote their products and services? With the rise of social media marketing and personalized messaging services, everyone thought the whole email marketing thing was in the past. But guess what! It isn't as obsolete as one would think it to be.
Quite a few recent articles indicate that email marketing is still alive and apparently just as effective as it used to be. In fact, even today, email marketing is considered to be the most personalized form of popularizing your brand. It's easy for people to overlook your social media advert while scrolling through their wall but something that's sitting in their inbox is bound to get just a little bit of their attention. Plus, it is targeted to reach your selected audience in the most easily shareable mode, at virtually no cost. What's not to like about that?!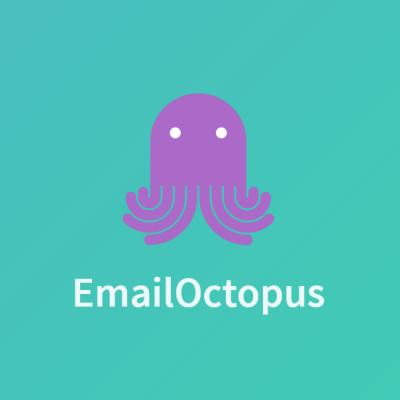 While we're on the topic, it is worthwhile to point out that if you're a small sized business or a professional who is just starting out, hand-creating emails and sending them out to hundreds of target users can seem very daunting. But then, hiring email marketers charging hefty sums to do the job is even more out of reach, which causes many people to slightly unwillingly resort to the afore-mentioned social media marketing technique.
What if we told you that you could employ an extremely talented email marketing specialist to promote your brand at a price that's very agreeable to your pocket? A specialist who wouldn't bog you down with needless discussions or excuses, and just send out your proof-read emails to your target audience automatically for as long as you wanted? Well, meet EmailOctopus.
EmailOctopus – email marketing revamped!
EmailOctopus is an email marketing service that lets you broadcast emails to thousands of users for an unbelievably low price, thanks to its strategy of linking with your Amazon SES account. Amazon SES (Simple Email Service) enables you to send and receive emails using a reliable and scalable email platform and that too for a price as low as $0.10 for every 1000 emails sent. All you need to do is create an AWS (Amazon Web Services) account followed by an SES account and get your SES account enabled for email sending. Once you've done that you should be all set to start sending your marketing emails.
Unfortunately though, the Amazon SES platform doesn't support "user-friendly" features like uploading email lists, drafting and sending emails. So that is where EmailOctopus steps in. With EmailOctopus, you get access to an easy-to-use interface for uploading your email list and drafting emails, and once you've done that, hit send and the emails go out via your Amazon SES account.
Think of EmailOctopus being the Mail app in your phone and Amazon SES being the mail server like Gmail which actually sends you mails and you'll get the picture.
Some of the best features of EmailOctopus include:
It lets you send email newsletters and drip emails via Amazon SES's transactional email service
You can create and customize HTML email templates for your messages
The platform can store details about your contacts and allow you to use them to customize emails
You can build a form to add subscribers, and integrate it with your WordPress site
Using integrations, you can have new customers, CRM contacts, and more added to your lists automatically
It introduces users to an extremely affordable form of broadcast email marketing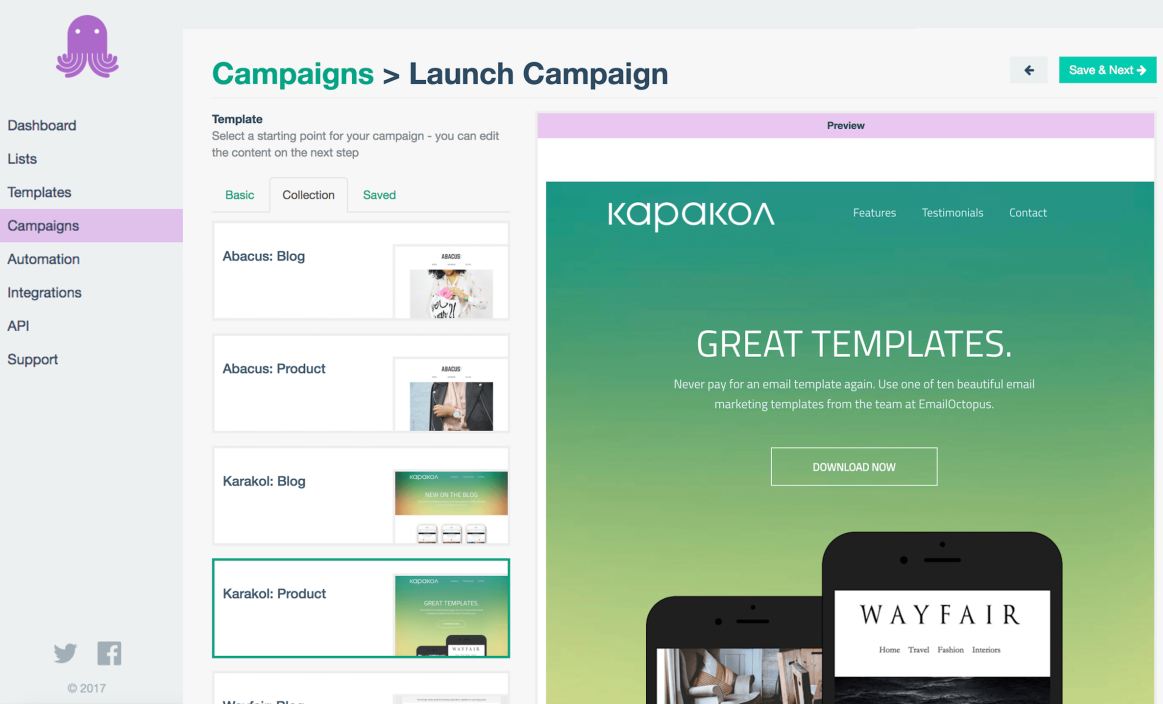 How it works
Visit https://emailoctopus.com/ and click on any of the "Free Trial" buttons
Sign up with an email address, username and password. Confirm you email account by activating it using the link EmailOctopus sends you
During setup you'll be asked if you have as AWS account. If you don't have it, create one and then follow the instructions EmailOctopus gives you to link to it
Once your AWS account is linked to your EmailOctopus account, you will be prompted to create an SES account and link to it. Follow the instructions given by the tool to complete this step
When done, you shall be redirected to your Dashboard. The left hand side panel will contain the following options:

Lists – A summary of your target recipients' lists. You can create multiple lists here and give each one a unique name to identify them and send emails as per need.
Campaigns – A summary of all email marketing campaigns you're running via EmailOctopus. Details for each campaign like its name, number of users targeted, date of starting, etc. will be shown. Here you will also be able to see the percentage of users who opened or clicked your marketing emails and also how many unsubscribed.
Automation
API
Support

To create a new email marketing campaign, click on the green colored "Create" button in the Campaign screen. Fill in details like campaign name, subject of the email to be sent, sender's name and email address. Also make any edits to email content if you wish and then click on the "Save and next" button.
Next, you'll be shown a preview of the email which will be sent. You will also be prompted to select recipients for the email. The names of all your lists will be displayed here along with the number of users in them. Select the appropriate list, also pick a time of sending the email, and then click on "Send".
That's really how simple it is.
Key Highlight
EmailOctopus is an awesome tool focused on making things simple and affordable for people and we honestly couldn't find a downside to it. Except the fact that you need to go through the additional step of creating an AWS and an SES account (if you don't have them already) before you can start sending emails with it, there isn't much of anything to complain about. And hence we decided not to focus on finding a fault, instead highlight what this tool does best – making things budget friendly by using one of the world's most affordable emailing services.
The most affordable email marketing tool ever – @emailoctopusco emailoctopus.com/ via @supermonitoring
Verdict
EmailOctopus is the helping hand that delivers your marketing emails from your end to your users via Amazon SES. And it really is extremely easy to use. If you're looking for a reliable, scalable, and fun way to promote your brand while making minimum investments, this tool is definitely worth a try.
Get notified about our new posts
By submitting this form I accept the
Privacy Policy
and I agree to receive blog-related information from Super Monitoring.