Jetpack for WordPress: 8 Reasons Why it's a Must-Have WordPress Plugin
You will agree that a vast number of plugins have made WordPress hosting quite easier. From improving your site's loading time to boosting SEO scores, using plugins provides you with plenty of benefits.
Nevertheless, you may need to install multiple plugins to utilize the different features for your site optimization. It not only consumes a lot of time but also makes it difficult to choose the plugins that best suit your needs. What if we tell you that a single plugin provides you with myriads of features? We are talking about Jetpack!
Due to its amazing features, Jetpack has become an all-rounder plugin for people using WordPress to manage their site. From theme customization to security protocols, Jetpack offers plenty of features.
If you're thinking to use this incredibly amazing plugin, it's important that you know its major features before installing it.
1. Free Content Delivery Network (CDN) with Photon
One of the amazing features that come with Jetpack is the free content delivery network (CDN). While other CDN providers are usually premium versions, Jetpack's photon is free and doesn't require any signup. Not only this, Jetpack photon gives you unlimited bandwidth to manage your CDN, which is great.
Whether you have just started a website or have been managing it for a couple of years, Jetpack photon will significantly improve your website's loading time. As a result, it will boost your site ranking on search engines with the targeted keywords. Not to forget, Google provides fast-loading websites with better SEO scores.
Since the images on your site will be served from the Photon CDN, using Jetpack will save your own bandwidth resources. If you want to enable Jetpack photon, go to your WordPress dashboard, then Jetpack, and to Settings. Open the writing tab, select 'speed up your site settings,' and enable the given options.
2. Subscribe to New Posts via Email in WordPress
You will be surprised to know that Jetpack has amazing features when it comes to user engagement. With its email subscription feature, your visitors can easily subscribe to your blog posts via email.
Moreover, enabling the 'Follow Comments' feature will provide your viewer with a subscription option that notifies them via email whenever a new post or comment is published.
Using a subscription feature will save you from hiring an email service provider (ESP). However, it's important to mention here that you won't be able to send individual emails using Jetpack. For this reason, you may have to use an ESP.
3. Lazy Loading
Another great feature that Jetpack plugin offers is called 'lazy loading.' As its name suggests, this incredible feature improves your site's performance by loading the images only when they appear on the screen.
With faster loading pages, lazy loading gives you a better SEO score along with lowering your bandwidth consumption.
4. Downtime Monitoring
This is one of the amazing features that make Jetpack a go-to option for many site hosts. Well, Jetpack offers a downtime monitoring feature, which monitors your website periodically and notifies you by sending an email whenever there is any downtime.
The great thing is that the downtime monitoring feature reminds you via emails about the downtime until it's been fixed. Moreover, once your website is fixed, it sends you a confirmation email for ensuring you that your website is back online.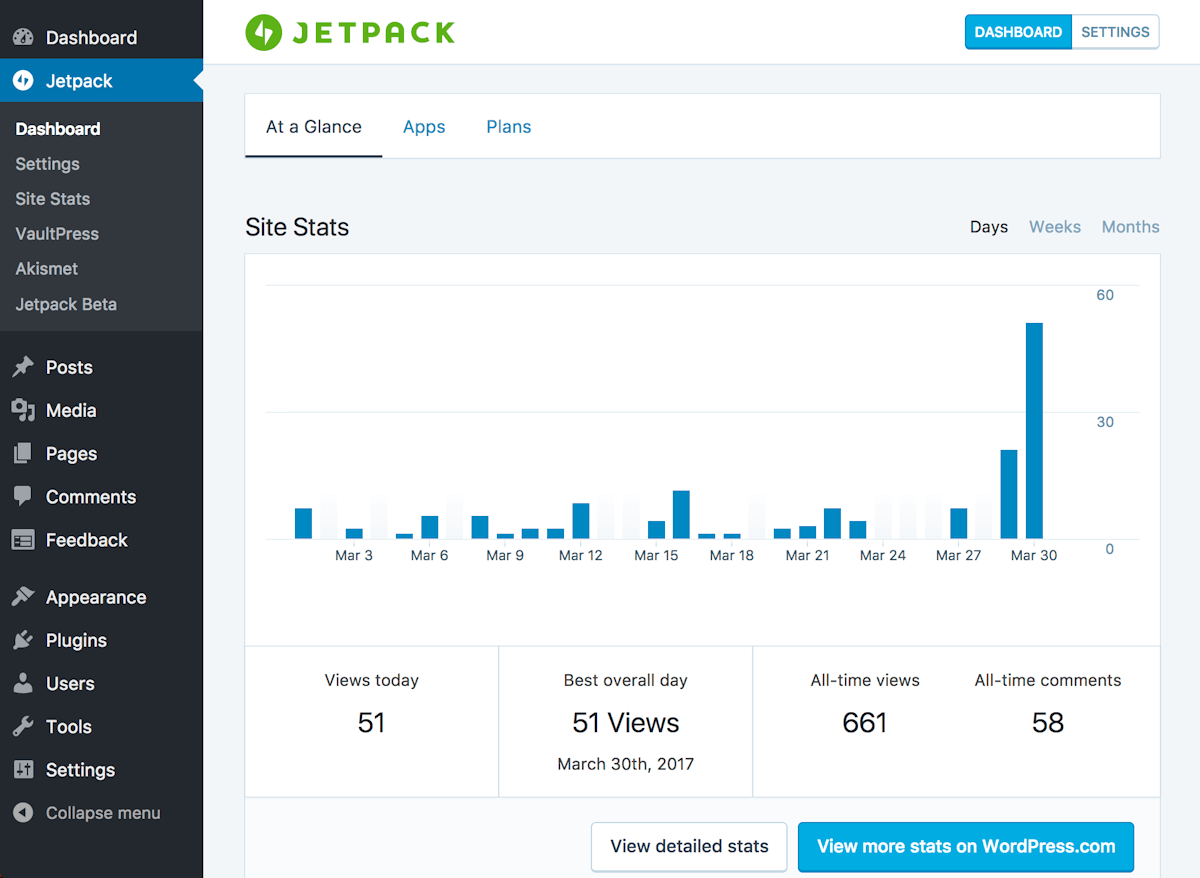 5. Related Posts
This feature allows generating automatic suggestions for related content for your visitors after coming across every post in your website. Not to mention, it's an amazing way to keep your readers engaged to your site. Also, using the related posts feature will decrease the bounce rate to an extent and improve the time spent on your site.
However, the problem is that calculating related posts is resource-intensive, especially when you have multiple tags, categories, and posts. As a result, you're likely to get an email for 'resource violation,' and it can also suspend your account.
But, you don't need to worry, as this problem can be easily fixed through Jetpack. Not to mention, Jetpack will offload all the CPU-intensive computation issues to the cloud, eliminating the problem.
6. Infinite Scroll
Jetpack has an infinite scroll feature that loads new posts automatically, without refreshing your site page. When your visitors scroll down to the bottom of the opened page, it will show up ew posts. However, it will significantly improve users' engagement and time spent on your site.
Besides, Jetpack provides you with a great option to configure the loading of posts. Put simply, you can configure your site posts to load automatically. Moreover, you can give your visitors an option 'load more or read more.'
7. Automated Social Sharing
Jetpack offers publicize module that allows you to post your published content automatically to your social media websites. This way it will save you from the hassle of posting your content on each social media site separately and manually.
It's important to mention here that if you promote your site on social media, then Jetpack is a great plugin for you to use. Make sure to select the right platform to promote your content.
8. Secure Authentication and Login
As another amazing benefit, Jetpack includes a secure authentication module that enables you or your users to login into your WordPress account securely. Not just this, you can also configure the feature to allow the users only if their WordPress account is authentic and verified with their main email ID.
Besides, you can also enable your site users to log in by using two-factor authentication on your WordPress.
The Bottom Line
Installing several plugins on your WordPress can be a bit of a hassle. Not only this, but it can also harm your site in terms of security and speed. Considering that, Jetpack is packed with plenty of benefits that ensure enhanced security and better functionality at the same time.
However, before you start, keep in mind that Jetpack works only with WordPress.com. However, there are a lot of other ways to build a website, for example, use website builders. The most popular builders are reviewed by Website Advisor, go ahead and check this site if you're looking for in-depth information.
---
About the Author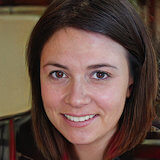 Vivian Johnson is fond of writing and has been involved in content marketing industry since 2011. She is specializing in web hosting & website builder niches.
Get notified about our new posts
By submitting this form I accept the
Privacy Policy
and I agree to receive blog-related information from Super Monitoring.