Smooth Integration Across Chatrooms, courtesy Sameroom
Nowadays, all businesses are connected online with one another. Online interactions are the order of the day as even business deals are often finalized over chat room conversations. Online chats are often jumbled up and this is where the role of online tool "sameroom.io" comes into play. The tool works towards making chatroom interactions better and more fruitful.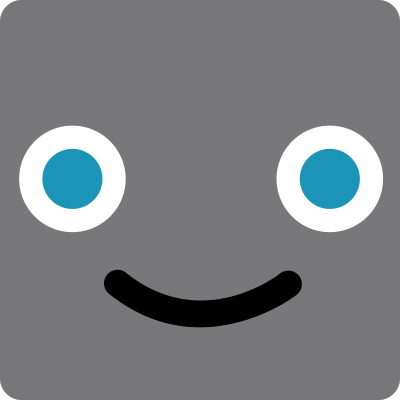 Sameroom helps connect chatrooms across the globe, even though they are operating on completely different services. Founded by Peter Hizalev and Andrei Soroker in 2013, this tool is perfect to bring together all the different solutions to one platform for better interaction. The Sameroom software allows for combination between multiple chats on the same service. This combined chat can also be conducted across different platforms. Some of the platforms, which work with Sameroom include Skype, Google Hangouts, IRC, Yammer, Twitter, Salesforce Chatter, Telegram, Spark, and HipChat among others.
Sameroom – Cloud based interface for better connectivity
With the help of Sameroom tool, users, both individuals and teams, can interact across different chatrooms, discussing multiple issues at the same time. This helps to save a lot of time and money on the part of the client. Sameroom has Tubes, which connects two teams. For people wanting multiple connections, Sameroom provides Portals that have a shareable URL. These URLs are used to create unlimited number of Tubes between many users. Sameroom tool has other working options also like Relay and Hush, which not only enable message archiving but also allow communication without message replication.
Some of the best features of Sameroom include:
Users can connect across multiple chat rooms even while being on the same platform.
Messages posted in one chat room can automatically be seen in the other.
Has facility for creating networks reaching multiple chat rooms
Works using different forms like Tubes, Portals, Relay and Hush. All of these are designed to suit different purposes.
The Sameroom platform is mostly used by people in the software and engineering field, venture capitalists.
Sameroom gives users options whether they want their user name be displayed with the posted messages. It gives them the option of being anonymous.
Users can also decide if their team name will be posted with the messages in connected rooms.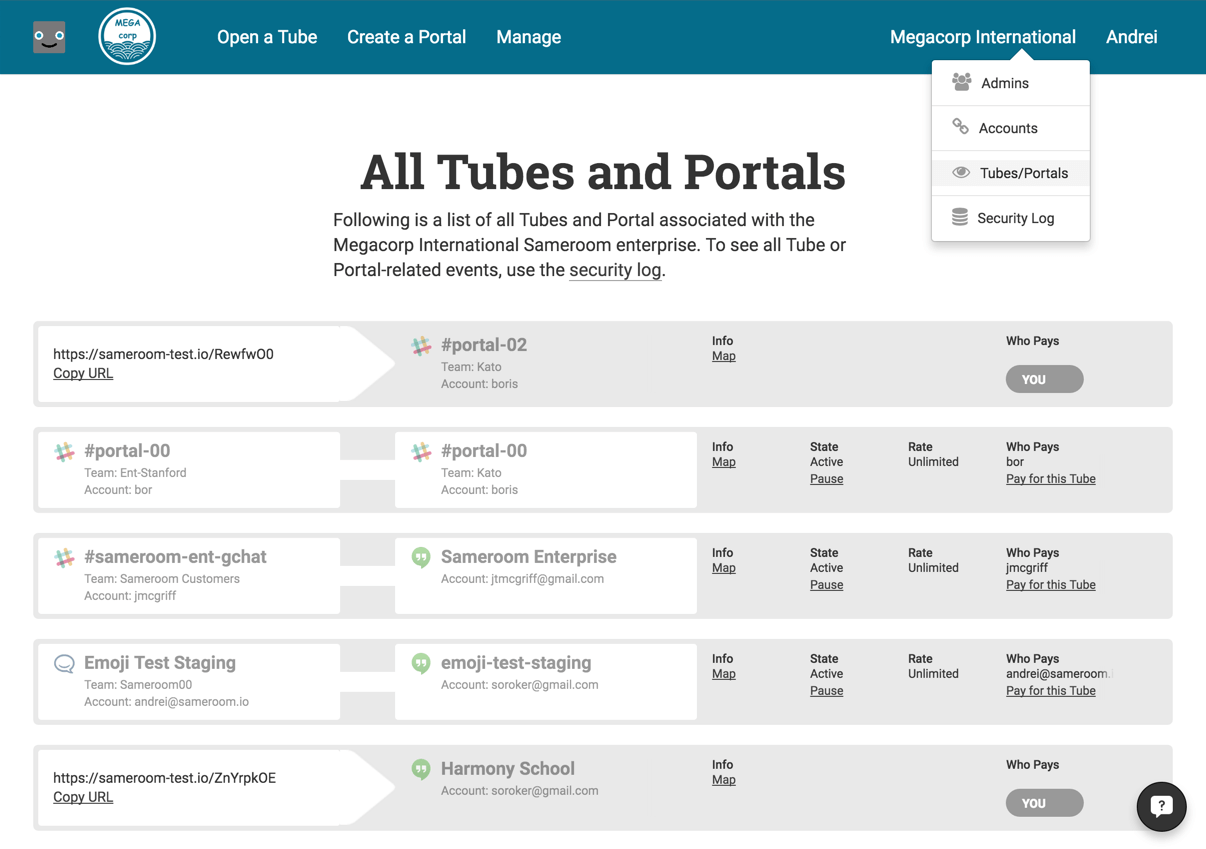 How It Works
Suppose you have two teams who are on different chat stations. The messages cannot be shared as they are on different platforms. This is where the role of Sameroom becomes important.
Sameroom works by automatically creating an account for the user.
Thereafter, user needs to click on the option "Create a Portal" and then select a source from the drop down menu.
This generates a link, which can be sent to the other users.
After the link is sent, one can type the name of the channels that need to be connected.
You then come to the "Manage" page where you will see a diagram.
This diagram will grow every time you add to the conversation.
One can connect to many different platforms within the same conversation.
Different teams can make use of the same channel without leaving their own chat rooms.
One can also upload or download files easily using this platform.
Real time transfer and documentation becomes very easy with the help of Sameroom tool.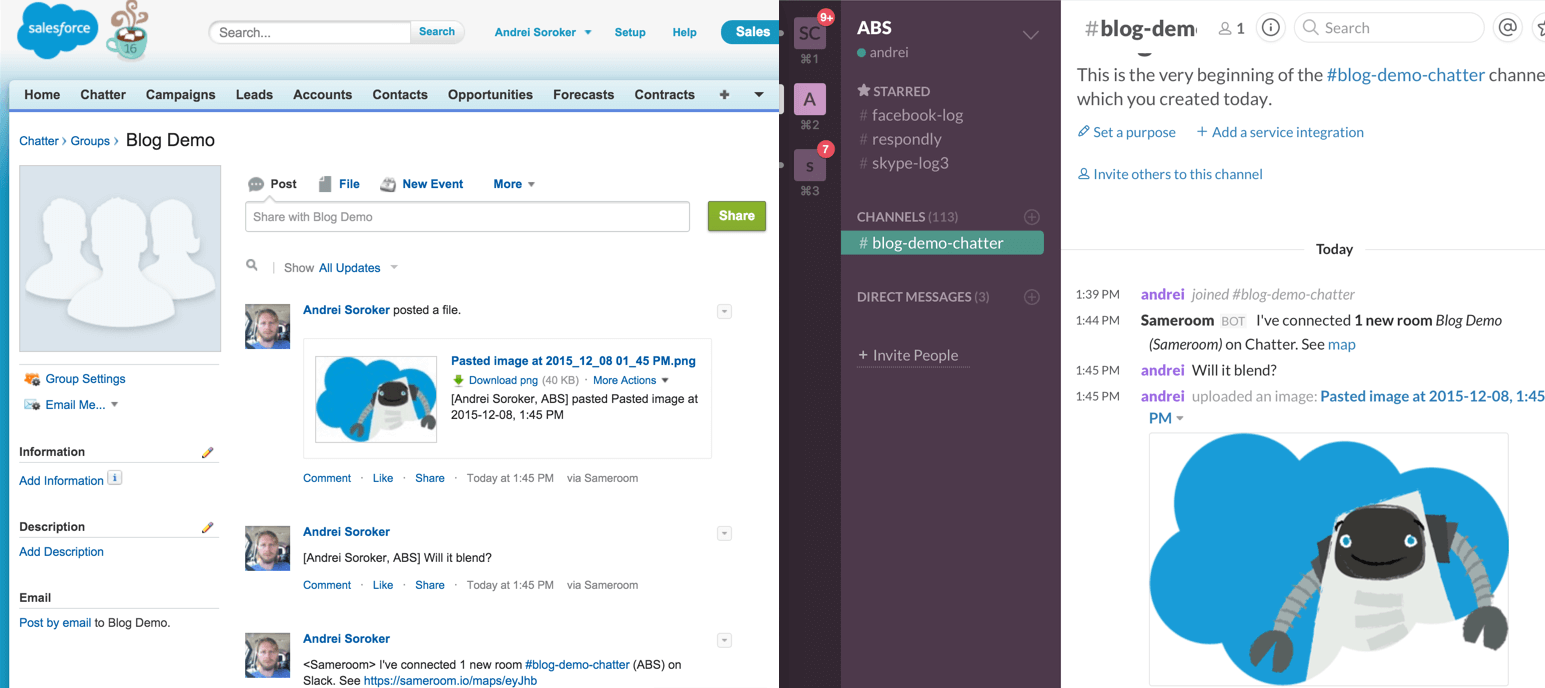 Pros
There are many upsides to using Sameroom:
Better Connectivity: The biggest advantage of using the Sameroom tool is that it offers better connectivity between different users and there is better exchange of ideas and materials.
Builds Customer Bridges: The Sameroom tool allows customers to build bridges and connections across and between different products.
Connects Multiple Chatrooms: Another major advantage of the Sameroom tool is that it works with many chat products like HipChat, Campfire, IRC, Slack, Glip, Fleep, Gitter, Kato among others.
Cons
There aren't any real cons except that it:
Takes Time to Understand: While there are not many negatives about the Sameroom tool, some people may take time to negotiate how the tool works.
Smooth integration across chatrooms, courtesy @sameroomHQ sameroom.io/ via @supermonitoring
Verdict
The overall verdict about Sameroom tool is that it is a very user friendly tool and helps many customers get connections across chat rooms, thus building bridges and improving business connections. With the basic subscription costing just $49 per month, this is one tool that is well worth the investment in it. We give it a thumbs up!
Get notified about our new posts
By submitting this form I accept the
Privacy Policy
and I agree to receive blog-related information from Super Monitoring.