HubSpot CMS Themes: Create Growth-Driven Website Without Coding
Are you struggling to make the most alluring website without coding? Do you want to create a website that helps you increase the conversion ratio? Have you just stepped into the development world and pondering over to choose the best platform for building a beautiful and personalized website? Here are all the answers.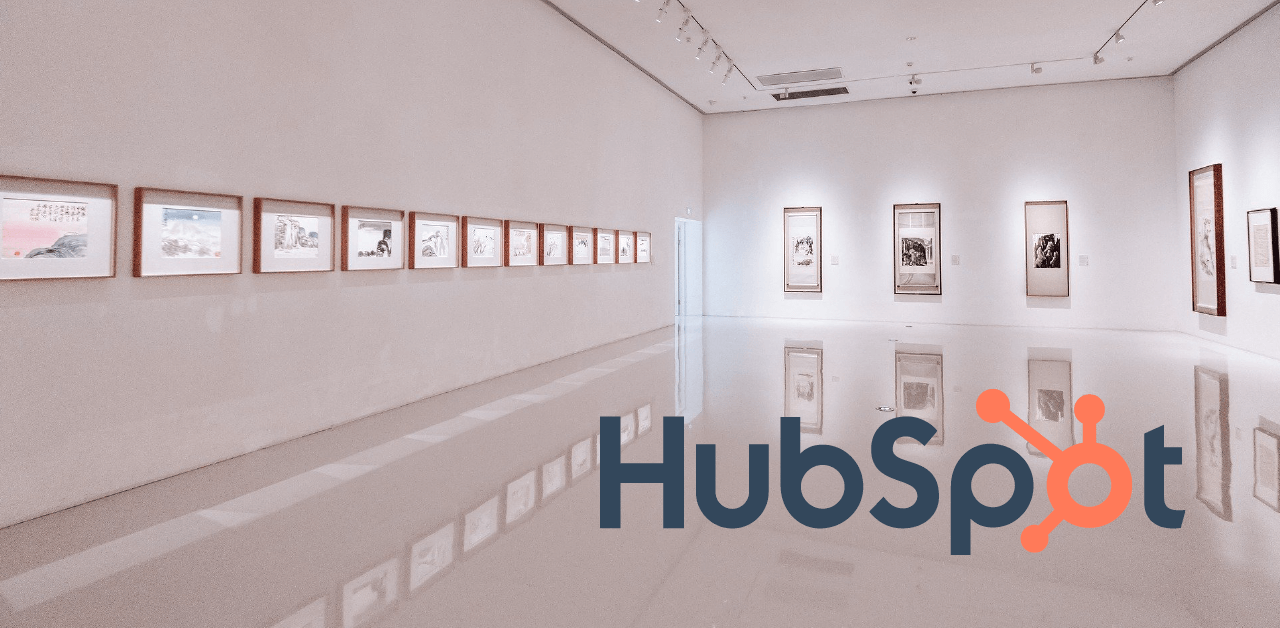 Indeed, various website development platforms allow you to reach your goals. Still, if you want to design the website without having technical knowledge, then I recommend you go with HubSpot. As per the research conducted by BuiltWith, there are around 26,066 live websites that are using HubSpot COS and reaching the business heights.
There are no two opinions that the reasons for choosing the HubSpot CMS tool are many. One main reason for choosing HubSpot for development purposes is its marketplace. Here, you can easily get a variety of themes for both free and paid.
The best part about HubSpot themes is that it allows you to make the website without extra efforts, and coding at an affordable cost. So, without any further discussion, let's take a rundown at best and commonly used HubSpot CMS themes for building a growth-driven and customized website without code.
5 Best HubSpot CMS Themes for Building a Great Website without Code
1. Startus HubTheme
It is one of the most downloaded HubSpot CMS themes, as it is both sleek and modern. The best part about this theme is that you don't need any website building skills for making the website. One can easily plug the content and update the images into the best fitting page as per their customer's needs.
Startus HubTheme theme has been rigorously tested, which further allows developing an extremely flexible and effective website without facing any hassle. It also includes intuitive instructional text for building the most robust campaign. Here, you will get 20 different templates that help you in making the website as per your desires, including:
1 subscription preferences template
7 landing page templates
1 backup unsubscribe template
2 blog templates
1 password prompt template
2 error page templates
1 subscription update confirmation template
5 website page templates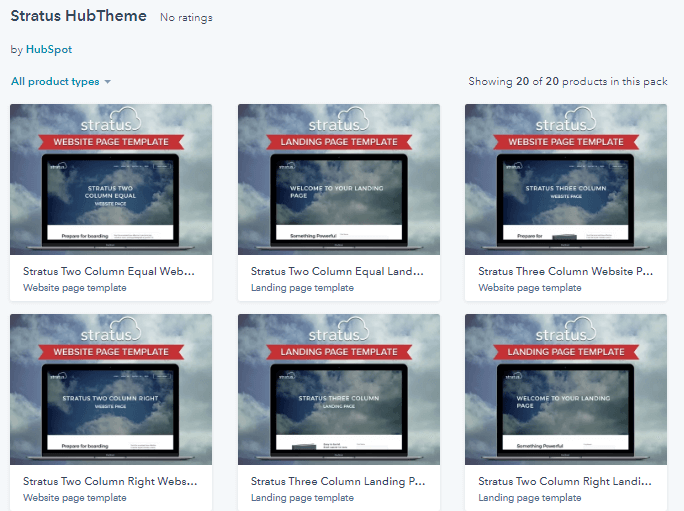 So, if you want to make a similar website for free, then it is one of the options that you can always have.
2. Clear Theme
Are you looking for the HubSpot CMS theme which will suit the need of your entire website? If yes, then you can always choose Clear Theme for the list of all. To make use of this theme, you need not require any specialized website building skills. You just need to update the content that best fits your page.
Moreover, it also includes various versions of each website, landing page templates, and blogs, which allows you to make a dynamic, responsive, and attractive website that is customizable to your brand.
In this free theme, you will get four different templates including:
1 landing page template
1 email template
1 website page template
1 blog template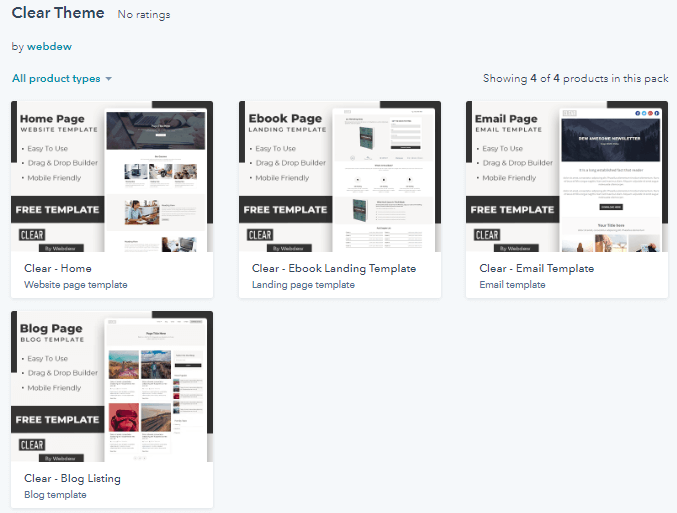 So, what are you waiting for? Roll up your sleeves to make a website that your customers crave for.
3. Soar HubTheme
Another best theme that can help you build the website without technical skills is Soar HubTheme. It's also free and allows you to increase the number of visitors and build the best campaign possible.
It also includes multiple versions of templates that are rigorously tested and allows you to make a website that can easily be splendid on any device. In this theme pack, you will get 22 different templates which will assist you in designing a responsive website without coding, including:
7 landing page templates
2 email templates
1 backup unsubscribe template
1 subscription update confirmation template
5 website page templates
2 blog templates
1 password prompt template
2 error page templates
1 subscription preferences template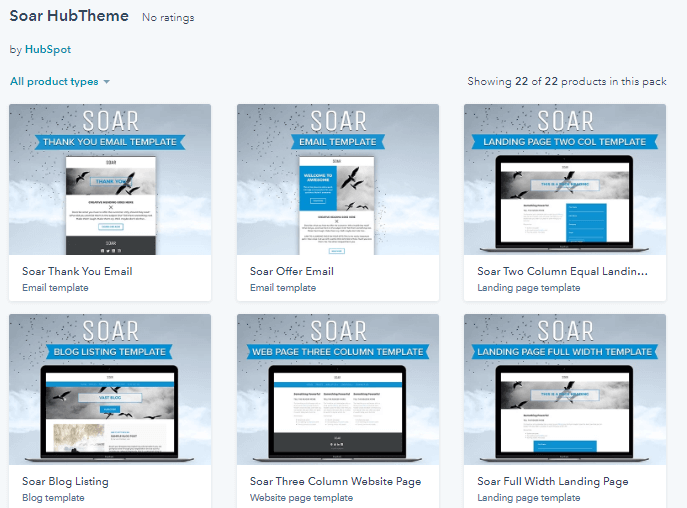 So, if you want to turn your website into a magnet effortlessly, then you can also choose Soar Hubtheme.
4. Act2.1
Act2.1 is another powerful theme with which you can create a modern, customized, and beautiful website. No matter whether you are a newbie marketer or a hardcore developer, this DIY theme of HubSpot will allow you to make a brand new and colorful website according to your requirements.
It's great features, and components like mega menu, video background, tags, pop-ups, sliders, fullscreen sections, parallax, flexible listing, content cards, etc. keeps it into the top list of HubSpot themes. Moreover, it also includes 82 templates by using which you can create a website that represents your brand and boost sales.
The list of templates that you will get in this pack are:
2 blog templates
2 error page templates
1 password prompt template
1 search results template
1 subscription preferences template
1 subscription update confirmation template
56 website page templates
17 landing page templates
1 backup unsubscribe template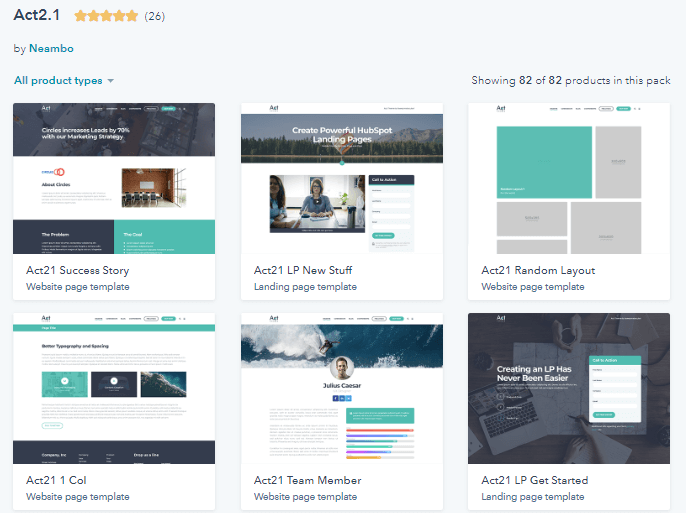 So, if you are ready to spend $990 for customizable templates and modules that are proven to convert visitors, then the Act2.1 theme is the one that you can select.
5. Briefcase Full Pack
If you can invest $995 for a theme that includes 63 templates, installed around 1098 times, and helps you build hassle-free, attractive, and customized website, then go to HubSpot marketplace and search Briefcase Full Pack.
This theme includes color and style customization options, multiple banner styles, custom setup, a banner to advanced users, etc. that allows you to edit and make the website without any technical experience and hassle.
Moreover, you will also get 15 minutes of a free consultation, that helps you lift your website and form a better relationship with the visitors. Also, this pack includes 63 templates that are listed below:
10 landing page templates
1 email template
49 website page templates
3 blog templates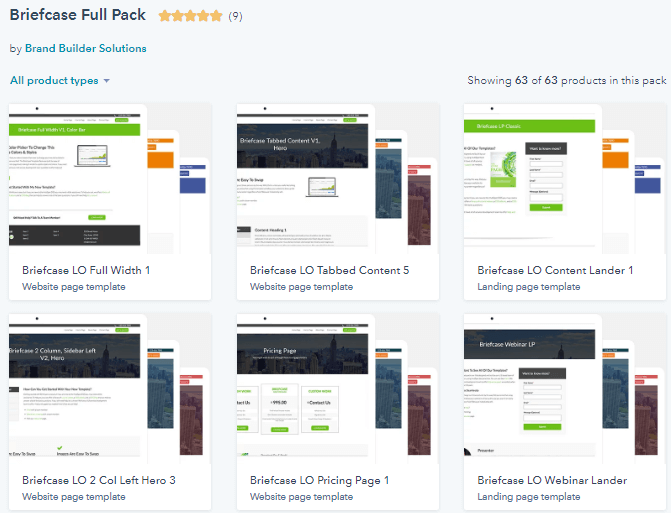 So, don't worry! Get a consultation and decide the best option that helps you in making a growth-driven design. You can also consult webdew which is the HubSpot gold agency partners to have better insight about HubSpot. Also, have a look into webdew services that you can avail to skyrocket the business.
In a Nutshell
Well! Choosing the best CMS for designing the website without coding is not a cakewalk. One needs to look for many things like their visitor's interest, business requirements, and of course, money.
But yes, if you wish to choose the HubSpot CMS, then you don't need to put extra effort and time into designing the website. Because HubSpot CMS includes a variety of theme that allows both techies and non-techies to create a website which is not only attractive, customized, and SEO friendly, but also affordable.
Hopefully, the above list of HubSpot CMS themes will help you decide which one can satisfy the needs of your business and successfully makes your website turn out to be on Rank #1.
Furthermore, if you still face any issues while downloading the theme from HubSpot marketplace or have queries regarding the HubSpot CMS themes, feel free to share in the section added below.
---
About the Author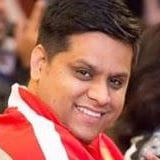 Danish Wadhwa is a HubSpot certified marketing expert and IT pro. With a handful of experience in the web, he has served a number of clients across the world. As a techno-savvy person, he believes in experimenting with new tools and techniques.
Get notified about our new posts
By submitting this form I accept the
Privacy Policy
and I agree to receive blog-related information from Super Monitoring.