How to Grow Your Wholesale Business with SeeBiz
Technological advancements are changing the way business owners conduct their businesses. Traditional businesses are gradually becoming outdated as online B2B platforms are taking center stage. Digitizing businesses through online B2B platforms is the new trend in the wholesale industry.
Hence today, we're going to review a rather promising B2B wholesale marketplace called SeeBiz.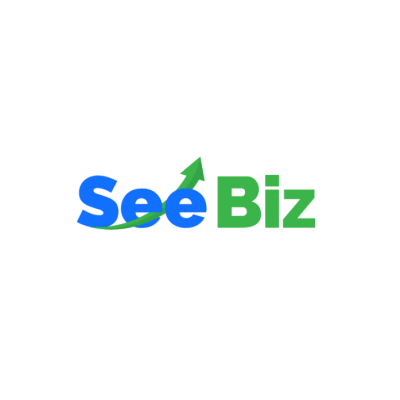 What's SeeBiz?
SeeBiz is an online wholesale B2B marketplace and business networking platform. Here, vendors can buy or sell products with ease and interact with one another. This helps wholesalers, retailers, manufacturers, and distributors seamlessly connect in one place.
An on-demand marketplace that provides online sales services and focuses on providing a platform for a business to sell its products and services. It lists daily need products and thousands of gadgets including clothing items, home & garden supplies, health & beauty products, electronics and many similar accessories. However, it offers much more than that and gives you an opportunity to start a new business.
B2B Wholesale Marketplace
SeeBiz has 600,000+ high-quality products from 1000+ verified vendors. You can easily browse products by selecting a category or searching for a particular product. Once you've found the desired product, you can contact the vendor directly via phone or send a connection request on SeeBiz.
Business Networking Platform
The social media aspect is what sets SeeBiz apart from other wholesale platforms. Sign up takes mere 2-3 minutes and the interface is similar to Facebook and LinkedIn. After adding a few connections, your feed will quickly fill up with posts and updates.
If you yourself have a business update or a new product coming up, you can share it with your connections instantly.
How SeeBiz Can Help Your Business Grow
There are several benefits of using SeeBiz for your business. I've listed some of them below:
Create Long-Lasting Business Relationships
SeeBiz has a major focus on networking and building connections. Its business networking component integrates nicely with the marketplace and makes B2B interactions easy.
SeeBiz draws attention to developing a close and strong online relationship with your B2B customers which helps businesses to figure customers' needs and demands.
Follow the Latest Market Trends Closely
SeeBiz lets you stay in the loop on the latest industry developments. Since you'll be in touch with your connections and get instant updates about their products, you'll know which products are trending.
This will help you quickly acquire the latest items and stay ahead of the competition.
Thousands of Vendors to Choose From
One of the biggest problems of traditional wholesale is the high order traffic seasons. Once you place the order, you're reliant on the supplier to deliver on time. Sometimes the supplier directly rejects the order since they're already flooded with other orders.
SeeBiz provides tons of sourcing options for your business. By adding multiple connections to your SeeBiz profile, you have several options to choose from.
This prevents you from relying on a single supplier and allows you to conduct business normally, even during high traffic seasons.
Free Marketing for Your Business
SeeBiz regularly promotes vendors on their blogs, social media posts, and other content free of charge. In a world where marketing packages cost an arm and a leg, an already free platform providing free marketing is unheard of.
Key Features
Now that we've covered some benefits of using SeeBiz, let's talk about some of its key features that help it stand out from other B2B platforms.
Product Timeline
SeeBiz is a one-of-a-kind business networking platform that displays updates from your business connections. You can keep up with the latest updates from your connections.
Plus, you can also post your own updates to let your connections know about:
New products
Current products
Latest business photos and infographics
Links
Announcements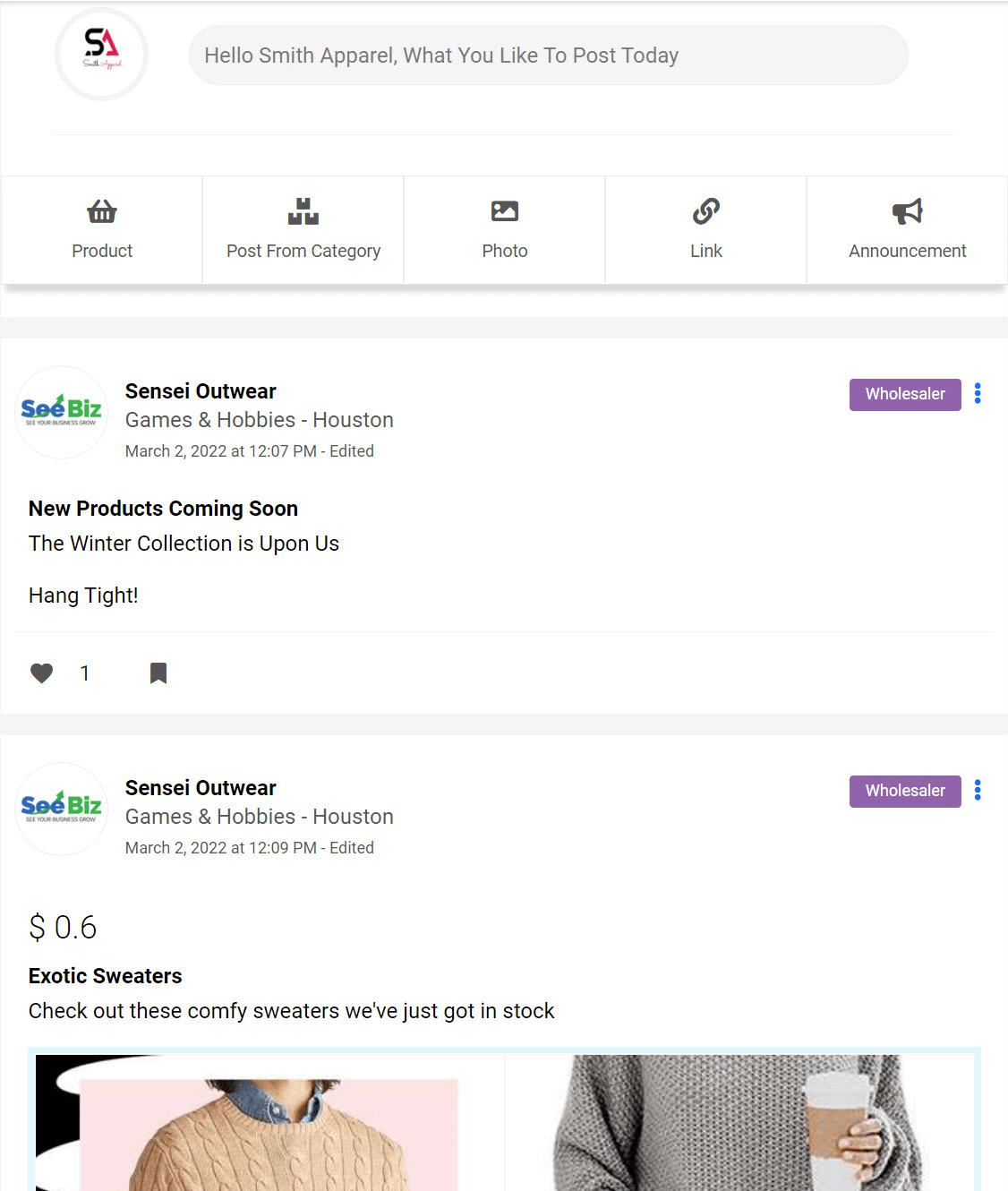 This is a proper business networking platform with features like "likes," "view count," and "shortlisting" to create business-to-business intractability like never before.
You can begin by simply sending a connection request to a vendor. If they accept, you'll start receiving their updates and they'll receive yours.
Group Pricing and Tier Pricing
Group Pricing and Tier Pricing are some of SeeBiz's best features.
When it comes to wholesale, not every customer gets the same price. Old customers might enjoy low prices while new customers could receive higher prices. To make this process easier, SeeBiz has a Group Pricing feature.
You can easily organize your different connections into different groups. When you post a product on SeeBiz, each group will only see the prices you have specifically set for them.
The Tier Pricing feature incentivizes your connections to buy in larger quantities. You can set as many tiers as you like according to the product. A tier pricing table will be displayed right next to the product on its page. Customers can easily view it and make buying decisions accordingly.
Detailed Business Profile
SeeBiz displays your business information in an organized profile. This helps connections and new customers learn about your business operations and contact you directly.
Your business profile includes:
Business description
Contact information
Business timings
Location
Products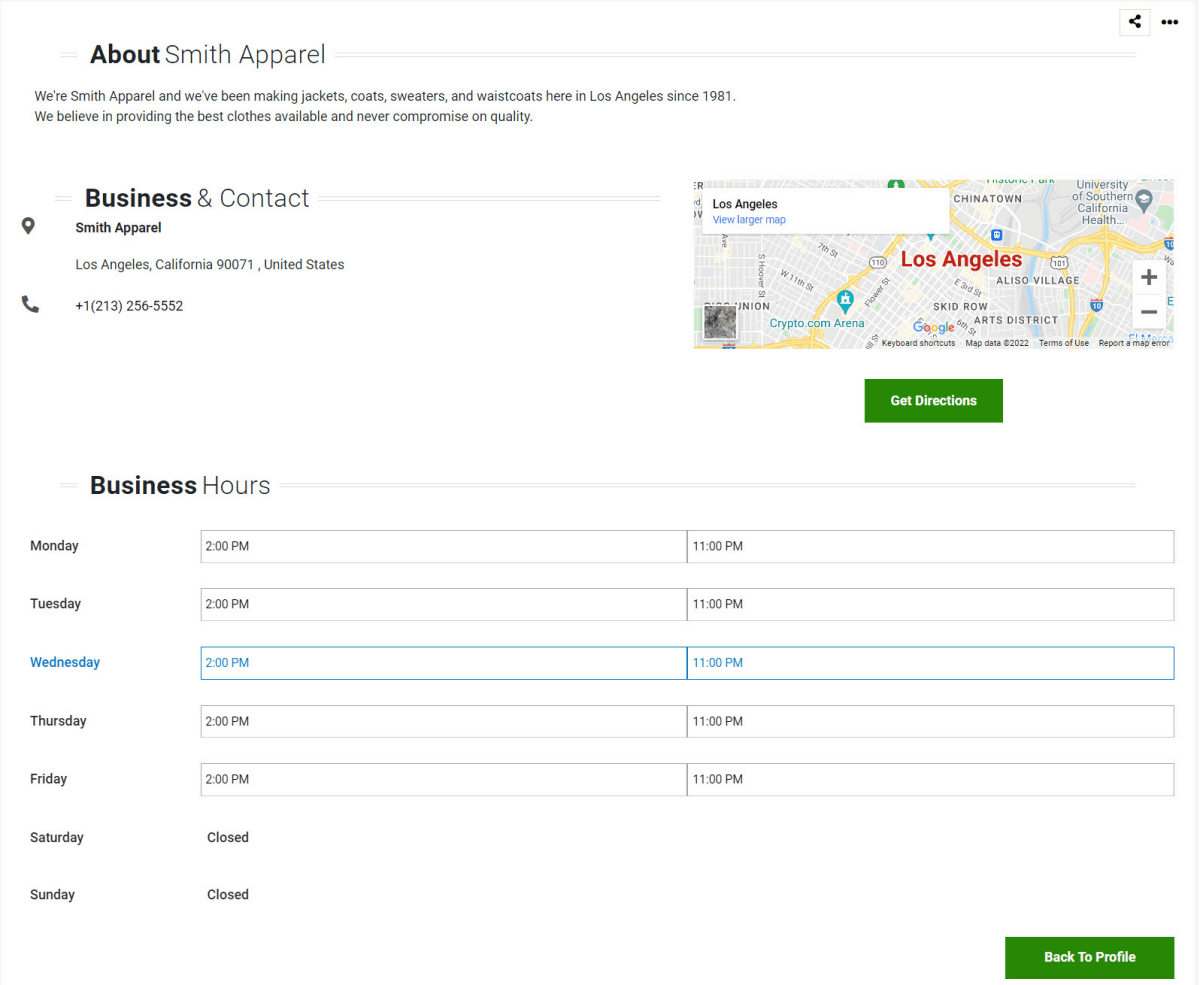 Having a complete profile on SeeBiz can also boost your online presence. When customers search for you, they'll be able to easily find details about your business through your SeeBiz profile.
Frequently Asked Questions
Q.1: How to efficiently use SeeBiz?
A: SeeBiz is a huge network of wholesale businesses. To maximize its usage, all you need to do is:
Create an account.
Upload your products.
Connect with others.
Be active on the platform.
Customers will view your products on your timeline and in the marketplace. Your business will take off in no time.
Q.2: How much of a cut SeeBiz takes out of my sales? Is there a subscription?
A: SeeBiz is completely free to use for now. It has no hidden or subscription charges. Simply create an account and use it. All the profits you make from sales are completely yours to keep.
Q.3: How to buy wholesale products on SeeBiz?
A: SeeBiz is one of the biggest online B2B wholesale platforms based in the US. It targets 10+ industries featuring one of the largest variety of products. To buy wholesale products on SeeBiz, simply:
Create an account.
Browse products manually in categories.
Once you find what you're looking for, send a connection request to its vendor.
After the vendor accepts your connection request, communicate with them directly on SeeBiz or via call.
Discuss order and payment terms.
And you're good to go.
Conclusion
SeeBiz is one of the most unique B2B wholesale marketplaces. With its unique blend of social networking features and enormous wholesale marketplace, it makes its own place among online platforms.
Where SeeBiz falls a little short is integrations with other software. It isn't capable of integrating with external financial or accounting software. However, developers do have future plans for it.
SeeBiz is totally free and it does not cost a single penny.
So, sign up now and let us know what you think. We would love to hear your thoughts on this new and exciting wholesale platform because it is the best platform you can look into.
---
About the Author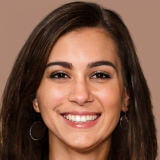 Angela Gray writes, designs, and develops all sorts of great content. Digital marketing expert by day and Netflix binge-watcher by night, Angela enjoys the ever-changing world of B2B business. When not in front of a laptop, she can be found engrossed in the latest crime fiction novel.
Get notified about our new posts
By submitting this form I accept the
Privacy Policy
and I agree to receive blog-related information from Super Monitoring.