Create and Montetize Newsletters with Substack
Do you enjoy writing? Creating innovative ideas in any manner? A lot of individuals start their careers by creating free material for newsletters and blogs. In this situation, Substack is useful. Even if you don't yet have a subscription, you still get to write and be paid. Substack is primarily an email marketing platform. It is entirely up to you whether you want to use a paid or free service.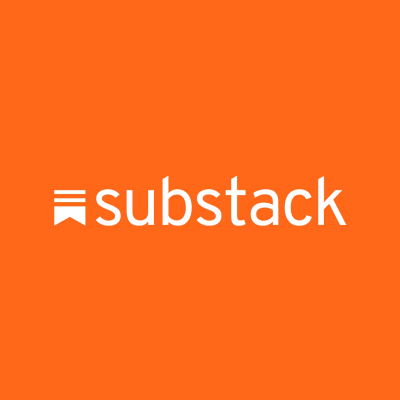 Substack
Substack is an email newsletter platform. It has completely changed the game for authors of all skill levels because of its user-friendly design and ability to publish content online. Substack is well known for its lenient attitude toward censorship. In other words, the website is just a tool that makes it easier for everyone to post. And it's effective. Each month, more than 1 million users pay for subscriptions to publications from Substack.
Working of Substack
With Substack, you can simply and rapidly publish posts as emails to the web with only a few clicks. The posts may be published for free or behind a paid wall. A tool that enables you to initiate Twitter-style dialogues among your subscribers is called discussion threads, which you may also test out.
But that's not all, since audio makers may also publish and expand their podcasts using Substack for podcasts. The possibility for content production is further increasing since Substack began beta testing a video player.
You'll note how straightforward the UI is once Substack is up and running. Despite being a true blank slate, users are creating wonderful things on the site. There are hundreds of media personalities, journalists, opinion leaders, and, well, anybody else with a keyboard and something to say on Substack, but conventional writers remain the site's major appeal.
Features
Easy to use
The majority of publishers do not work as website designers or marketers. By selecting an intuitive platform, you can put the technical details aside and concentrate on what you do best. Substack places a lot of emphasis on writers and simple publications. It has a simple editor where you may write articles, publish audio episodes, and make newsletter emails. On a post-by-post basis, you may decide whether you want a certain piece to go to paying subscribers only or to everyone.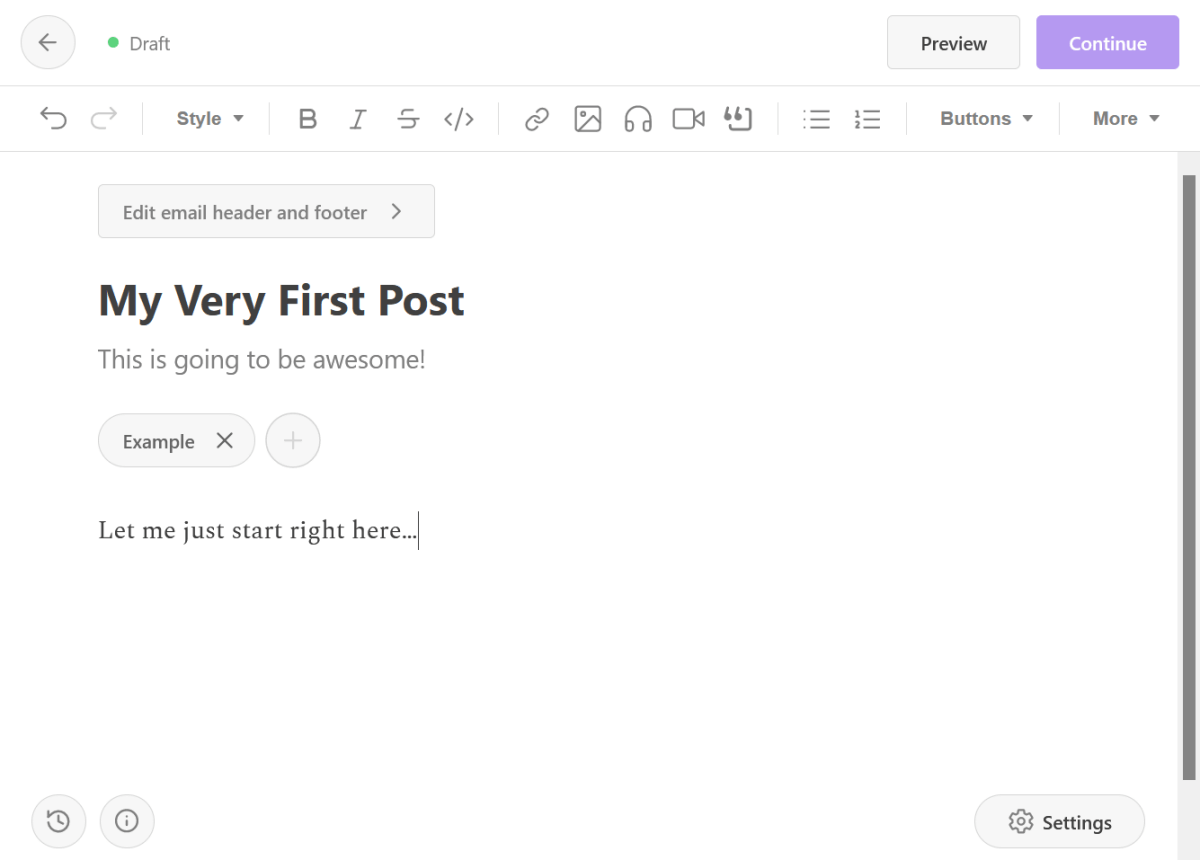 Paid subscription service
The cost of maintaining a paid membership service is the next crucial aspect to think about. Scaling your firm as it expands may be challenging due to higher costs and low profitability. To your free subscribers, you may send the newsletter. You may increase your audience and subscription base as a result of this. However, it is not particularly profitable in the long term to have just free members. By including a paid subscription option for your newsletter, you can deal it. This enables you to provide your premium subscribers with unique content.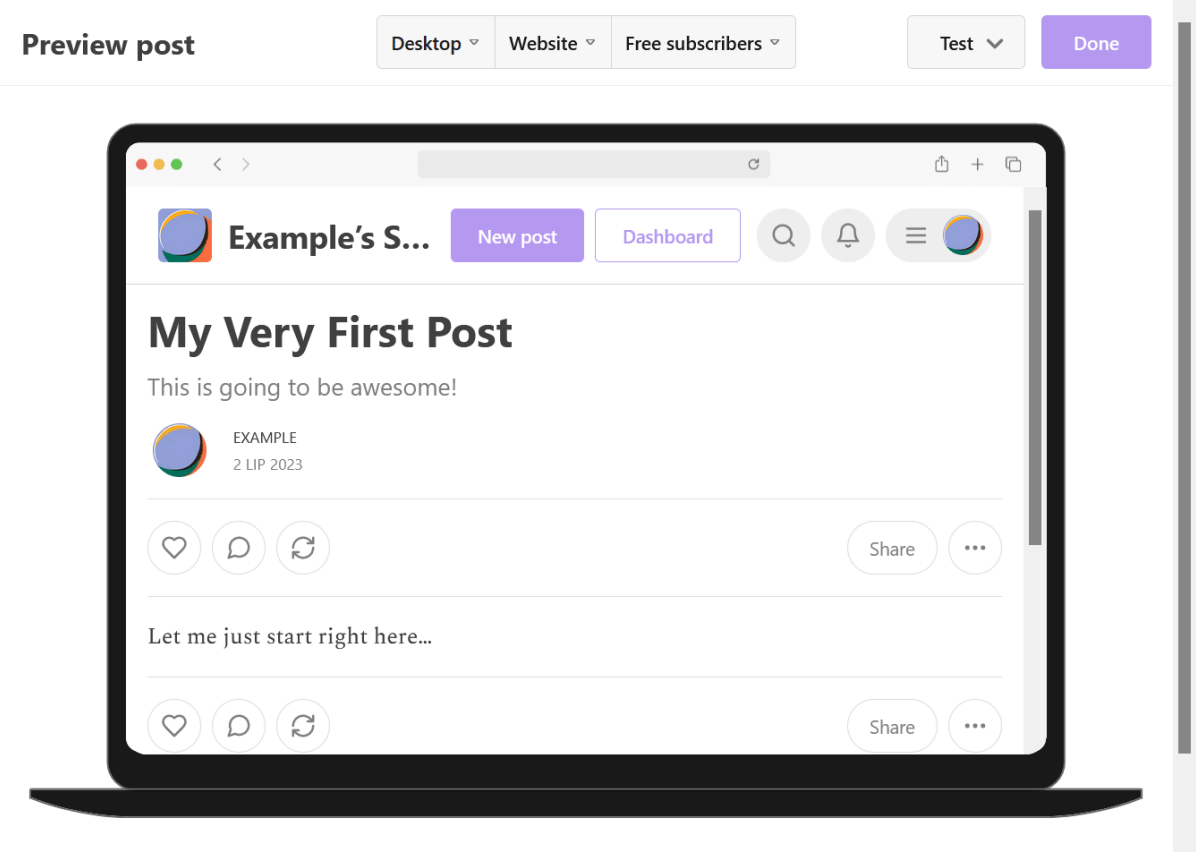 Integrations to grow subscribers
You should employ outside resources to expand your company and advertise your sponsored newsletter. There are only a few SEO capabilities integrated into the software.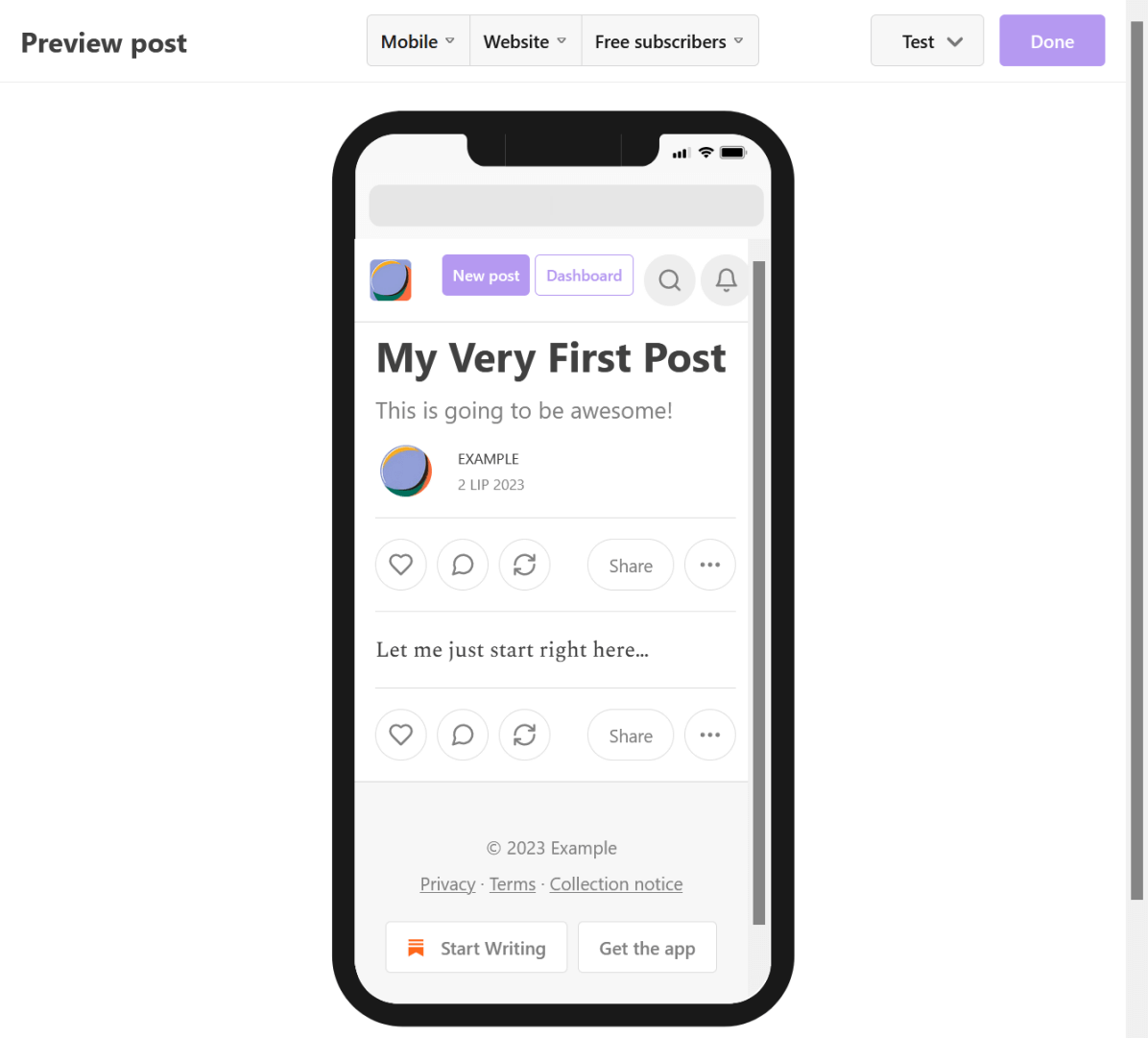 Data portability
Downloading all of your posts, pages, and email list subscribers is quite simple using Substack.
Your list of email subscribers for your newsletter is in CSV format, making it simple for you to import subscribers into other email providers. Most email services, however, will need users to opt-in once more, and many users could choose not to re-subscribe.
Pricing
Substack's services as a publisher are free. You may post text and audio without paying for storage if you have an account, which is free. Similarly to this, the vast majority of postings on Substack may be read for free. The decision to put their work behind a paywall or not is entirely up to the content writers. A user's page will often include both free and paid material.
The typical cost of a paid Substack subscription is $5 per month, while some can cost up to $50. As a way to express their support, users can choose to subscribe as a Founding Member. It's like charitable giving, according to Substack.
Substack generates revenue via the subscription business model by keeping 10% of subscription payments. The business makes use of Stripe, which charges an additional 2.9% in addition to a 30-cent transaction cost for each subscription.
Free Newsletters
A free Substack newsletter is a fantastic way to establish your brand, find your voice, and gain recognition. This is a wonderful place to start if you don't already have a big fan following. Helps in creating useful content for your little audience and make it available for free.
You can use substack in conjunction with a website rather than by itself. This enables you to use a CTA to entice visitors to your website and maybe convert them into customers.
Paid Newsletters
A premium email can help you generate revenue on the front end while a free newsletter may help you generate revenue in the long run. There are little to no restrictions on what you may write in your newsletters, and you are free to print as many as you like. Keep in mind that customers will evaluate the value they are receiving depending on the price you are charging. If you only produce two newsletters while charging $75 a month, you risk losing subscribers.
Someone wants to read your writing consistently if they are prepared to pay to do so. Therefore, the best course of action is to develop the habit of constantly publishing. In this manner, the readers are informed and you can make plans.
Write free or paid newsletters with the help of @SubstackInc substack.com/ marketing automation via @supermonitoring
To sum up
They provide support to marketers and creative writers that want to swiftly develop their following. You must be persistent and patient as you expand the following, whether you do it alone or with assistance. Building an email list is certainly easier said than done, but Substack could be able to help you launch your writing career with some diligence and attention.
Get notified about our new posts
By submitting this form I accept the
Privacy Policy
and I agree to receive blog-related information from Super Monitoring.
Leave a response: