5 Best LMS Plugins For WordPress Sites
Are you looking to sell online courses on your WordPress site? If so, you will need to utilize an LMS (Learning Management System) plugin. With this tool, you can easily create and manage your learning platform. These tools help you with all the essential tasks – from creating a structured course for the learners to managing their profiles, payments, and progress.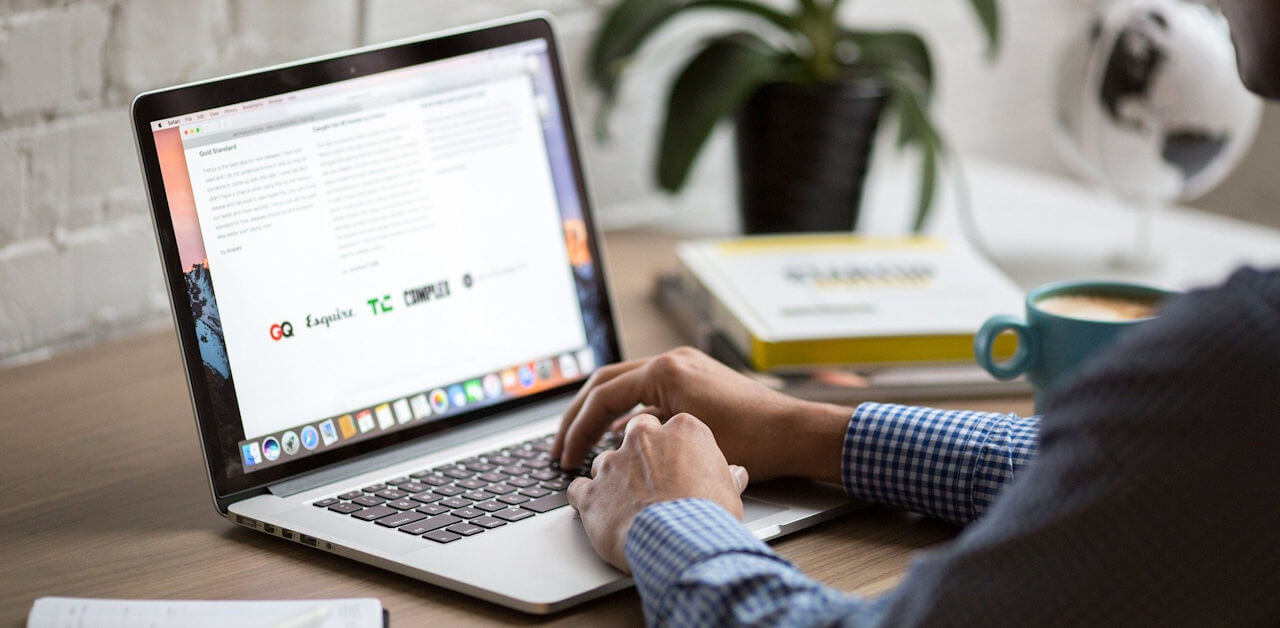 In this article, we are going to show you the five best WordPress LMS plugins that you need to check out! This list is based on each plugin's ease of use, feature set, and, of course, price.
What is a Learning Management System?
LMS is an application that is used for the creation and management of e-learning platforms. Some of its main features include the course builder, grade books, certificates, quizzes, and so on.
Put simply, this tool allows people to teach and learn without having to meet in a conventional classroom, or host online lessons, where both the learner and the instructor need to manage schedules and be online at a set time.
Nowadays, creating online courses is one of the best ways to make money with your website. More individuals and companies are learning online because it is more convenient and cheaper. This allows both experts, who want to learn advanced skills, and absolute beginners who are interested in getting down the basics for any kind of skill, to learn anything, from anywhere, as long as you have an internet connection.
In fact, a report from Strategyr states that the global e-learning market may reach $406 billion by 2024.
But remember, when creating premium online courses on a WordPress site, ensure that the content is exclusive to your paid members. Sadly, an LMS plugin can only lock the learning materials that you make with the tool.
Therefore, we still recommend that you use the WordPress built-in security feature. It allows you to protect courses, pages, or a whole website. To learn more about it, visit this article on how to make WordPress private by HostingWiki. After reading, you'll be able to grant access to non-plugin related learning materials only to the users who purchased them or have the ability to make your site private while you're modifying it, making sure no learner comes across an unfinished, buggy website.
Additionally, before modifying your website you should use a plugin like UpDraft to create a backup of your site, so you can restore it to an earlier point, in case something goes wrong during the modification process.
Now, onto the list. We have collected five LMS plugins that we think are the best choices for your WordPress site. In this article, you will find their features and pricing in order to decide which one suits you the best:
1. LearnDash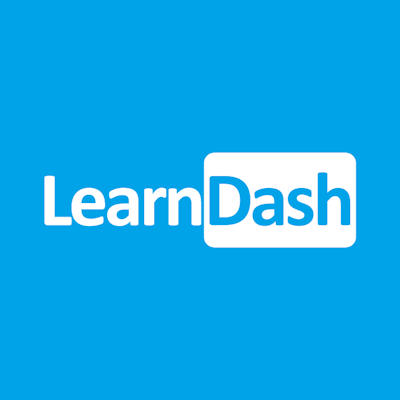 LearnDash is often considered the most popular WordPress LMS plugin. This tool is used by Fortune 500 companies and major universities, like the University of Florida and the University of Washington.
LearnDash offers plenty of powerful features, such as a drag-and-drop course builder, dynamic student forums, and customizable certificates. Moreover, it has a focus mode, which can improve your students' engagement with the course that you make.
What's great, LearnDash provides you with video tutorials that will teach you how to use all the functions. Furthermore, this tool has one of the best support forums and help desks that can help you make amazing online courses.
As for the price, LearnDash is not cheap. The plans begin at $199/year for a one-site license to $369/year for a 25-site license. Therefore, we recommend this plugin for a company or professional who already has a consistent number of students per year.
2. LearnPress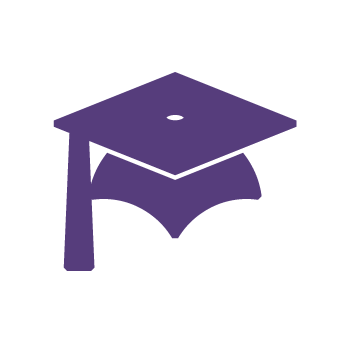 LearnPress brings a slew of fantastic features. It has a content drip capability, which allows you to release learning materials in a scheduled manner. The basic functions, such as grade books, certificates, quizzes, and assignments are all reliable and easy to use.
What's more, it has various payment gateway options, including 2Checkout, Authorize.net, and Stripe. This way, users will have more flexibility to pay for their courses.
And thanks to the LearnPress Announcement plugin, you can quickly promote new material directly to your students' profile and email inbox.
You can get LearnPress for free or buy it along with its premium addons for $249.
3. Sensei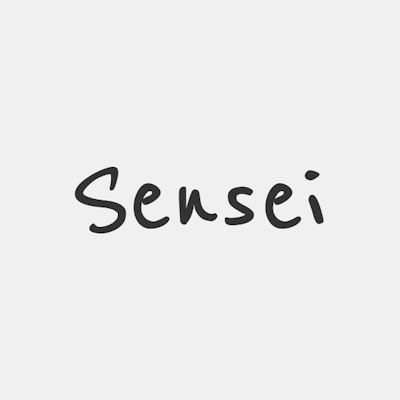 Sensei is a free LMS plugin that works best with WooCommerce. If you already have an online store and want to sell educational courses, this tool is the perfect companion.
Sensei is a simple yet reliable plugin. You can create intuitive learning pages without having to use complex tools or code. Just keep in mind that many functions require you to install additional extensions.
Luckily, many of them are free, like media attachments, course progress, certificates, and so on. However, if you want the content drip feature, you will have to pay $29. And for seamless WooCommerce integrations, there are two options to choose from — $129 for one site and $179 for five sites.
4. MasterStudy LMS
MasterStudy LMS is a new and affordable LMS plugin. It offers both a free and a paid version, which is priced at $41. However, with that price in mind, the features really exceed our expectations.
This tool offers bbPress integration, which lets your users participate in a forum of your creation. There is also the option to build group courses so the students can work together on their assignments or quizzes.
What's unique about MasterStudy LMS, is that it includes demo pages that allow their designs to be used for your page. They are all responsive and optimized for displaying your courses.
5. WP Courseware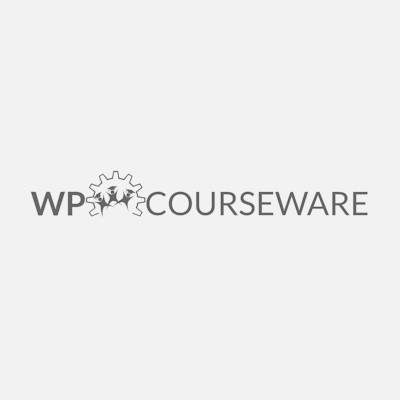 With its simple and customizable editor, WP Courseware lets you produce courses that match your website style. Also, it has a built-in video editing tool that helps you create engaging content quickly and easily.
Furthermore, many WP Courseware features, such as quiz grading, emails, and notifications are automated. This helps you save time and take care of other important tasks.
WP Courseware offers many payment options, including a one-time payment, subscriptions, installments, and bundles. Therefore, you can attract more customers regardless of their budget plan.
You can download WP Courseware for free but the features are very limited. So we suggest that you subscribe to one of its plans — $129 for a two-site license, $149 for a 10-site license, or $199 for a 25-site license. If you are not sure yet, you can test the live demo on the plugin's site.
Final Words
Nowadays, creating and selling online courses on your WordPress site is nearly effortless, all thanks to LMS (Learning Management System) plugins.
With these tools, you can easily create a comprehensive learning program that also includes grade books, quizzes, certificates of completion, and so on. You'll have every feature required to make sure your students can learn easily, stay engage, and have something to show for their effort, which will make what you have to sell all the more attractive.
In this article, we have listed the five best WordPress LMS plugins. LearnDash, LearnPress, Sensei, MasterStudy LMS, and WP Courseware have everything you need to publish engaging content in a simple and effective way.
Now that you have everything that is necessary to evaluate their unique features and prices, it's time to pick the best one!
---
About the Author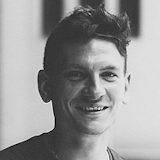 Simon Dwight Keller is a digital marketing entrepreneur eager to drive tons of traffic with creative and compelling content. After three years of hard work as a freelancer, he decided to take up his services to the next level, he co-founded a digital marketing company PRable. Eventually he felt that in order to achieve more, he had to start his own company – SDK Marketing. Besides his burning passion for SEO, he is interested in ice hockey and traveling.
Get notified about our new posts
By submitting this form I accept the
Privacy Policy
and I agree to receive blog-related information from Super Monitoring.