Website Change Monitoring – What is it & why your business needs it?
Website change detection is a technique that alerts relevant people when a website is modified or updated. A web crawler can review a website on a regular basis to see whether there have been any changes since the previous time it was checked.
Monitoring a web page is considered an important step in marketing, sales and advertising, and product support initiatives. Whether you employ a website traffic monitor, advanced analytics, or a more general performance regulator, one certain thing is that there are various reasons to utilize website change monitors.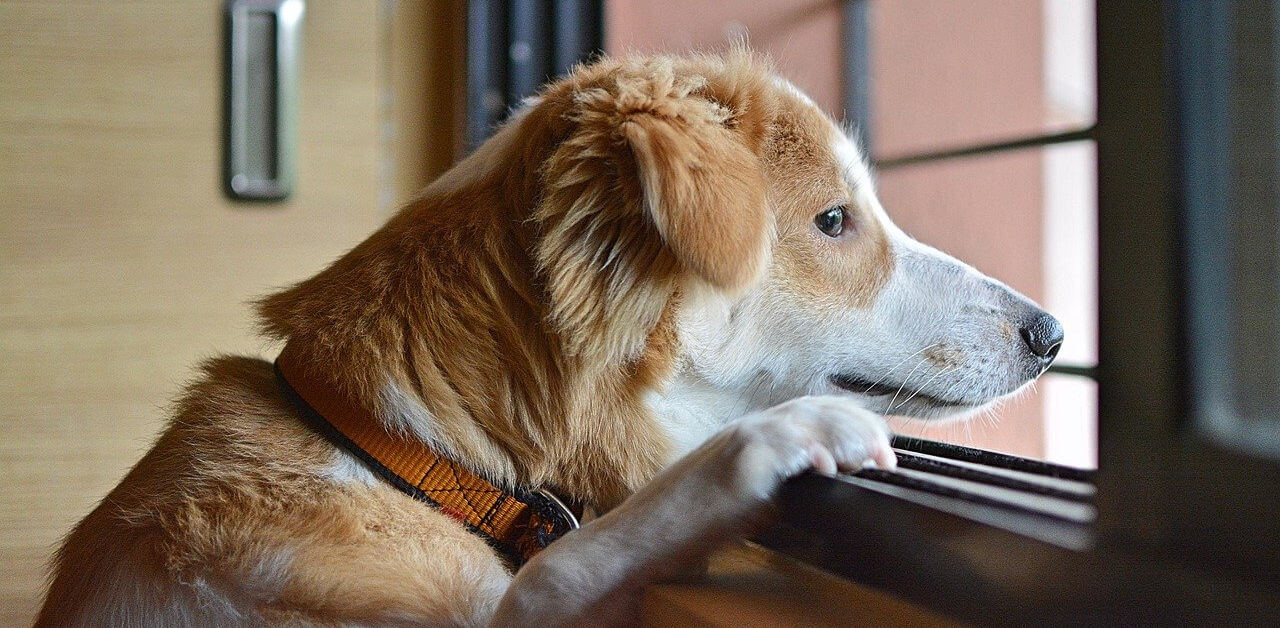 Why is website change monitoring necessary?
Provides an indication of how efficiently your website is functioning.
Alerts you of website disruption so as to rectify it immediately. This helps in preventing people from accessing your website when it's down.
Notifies you of possible problems and pitfalls in your website. Website change monitoring also showcases the amount of traffic getting converted to prospective customers.
Monitoring software provides performance enhancement tools and statistics of how each component of your website is operating.
Helps evaluate your hosting provider's ability to deliver on their commitments.
Website change monitoring is a term used to denote any online service that examines a website's accessibility, functionality, pace, and efficiency regularly. Most of the time, such services are built and function autonomously, only notifying you when there is an issue.
Use cases to justify the benefits of website change monitoring
Website change monitoring software has extremely versatile use cases. The key ones being:
1. Competitor monitoring
If you want to be recognized for your authentic content and services, it's crucial to maintain tabs on your competition. From uncovering prospects to identifying mistakes, competition monitoring provides essential insight into what succeeds and what doesn't, as well as the ability to analyze how you compare to others in the market.
If you're just getting started, you may concentrate on a few broad indicators such as promotions, prices, and updates. You can track their offer cycle throughout the course of the year as well as the marketing approach they used at certain points. Using website change monitoring, you may watch your rivals' market movements and examine how these variables have influenced their success. You can also include and evaluate critical indicators and benchmarks on their customer feedback and online performance to assist your business in making better market choices. Their online presence can be monitored by understanding their digital marketing and social media strategies.
Website change monitoring makes it easy to uncover the keywords and audience that your competitors are targeting. You can use SEO ranking tools to check and analyze their rankings against keywords.
2. Detecting website defacement
Website Defacement is the illicit and unapproved hacking of an entire website or a particular webpage, dismembering its framework partially or completely. It can entail inserting possibly lethal material, photos, malicious code, or perhaps even deleting it. In some scenarios, such as code injections, your customer's data present on the website may be jeopardized. As a result, a defaced website or web page can severely harm your company's brand and dependability.
Using website monitoring software in this scenario can help you in the following ways:
Detecting security concerns on your website as early as possible, such as illegal insertion or change of HTML components such as text, code, image, link, iframe, and anchor tags.
Examining the entire website for redirects and other concerns of quality.
Recognizing modifications in an HTML element's 'src' properties to a previously unrecognized domain name.
Promptly detecting security breaches.
Removing any negative influence on search engine ranking algorithm and traffic caused by a defaced website.
Protecting your brand's reputation by blocking any efforts to hack your website.
3. Content updates frequency monitoring
Website change monitoring tools are the right approach in today's constantly developing digital world, where websites often change each second or even several times per second. They notify you of modifications and updates to a specific web page based on your chosen parameters.
Website monitoring tools are designed for knowledgeable internet shoppers. You can get alerted about special deals, price drops, and discounts for popular goods without having to spend the entire day clicking the refresh key on the computer. Such tools typically include capabilities such as checking every 5 minutes to every week, looking for materials such as PDFs, selecting screen layouts, configuring settings, and alert choices. Furthermore, these functionalities are all contained inside a clean and tidy interface, making it extremely simple to track changes.
Site monitoring tools are used by webmasters to follow their websites for quality control and data security. These solutions assist organizations in automatically keeping track of any unintentional or unapproved modifications to their websites.
4. Getting notified about new software version releases
We are responsible for upgrading our software, applications, websites, and gadgets in today's fast-paced environment. This allows us to have access to additional features, which in turn allows us to operate more effectively and efficiently. Website change monitoring tools facilitate access to software release notes, which are documents written and disseminated in conjunction with the launch or upgrade of any software. They typically explain all of the modifications and known concerns associated with the update.
New software version releases aid in generating more visitors to your website (product or service), operating system update and new feature experience, remaining one step ahead of your competition, maintaining cyber security, performance and stability enhancements, solving possible issues by repairing bugs and malfunctions, securing your customers' and your own data, and, finally, addressing software vulnerabilities. Receiving notifications about new software version releases provides your company an upper hand in production based on customer consumption, improved marketing, and efficient record review.
5. Law regulations updates
The prospect of being held morally and legally liable is particularly troubling for regulated businesses that rely on agency associates or adviser networks to market and sell their services. This is because in these businesses, laws state that any and all interactions (digital or other) are considered advertising and must be authorized by the parent organization to guarantee that its offers are not overstated. Website change monitoring being the most effective tool of compliance programs, legal regulations and compliance monitoring embody the "oversight" of the company's decisions and processes, both in light of native and binding cross-border regulations, as well as the company's domestic and international policies, guidelines, and moral codes.
Companies that engage in regulated sectors must constantly examine their operations to ensure that they are in compliance with changing laws. Some corporate rules and procedures, particularly those of multinational corporations, may be harsher than relevant legislation or may require greater standards. As a result, understanding a company's internal rules, beliefs, and standards is critical. Website monitoring tools assist you in ensuring that your employees are following the rules while also checking for external trends that may have a beneficial consequence on your organization.
6. Auction watching
The online auction control system is a web-based tool that allows users to purchase and sell anything; they may trade anything by publishing an advertisement. This program will allow users to auction off their stuff while bidders may register and bid on any available product. Checking up on market swings might help you fulfill your income potential on a continuous basis. Since costing in finance and investment is variable and volatile on many aspects, changing daily based on a variety of different factors, being up to date on the latest deals is critical to provide competitive products and services to your consumers. Even tiny disparities might prove detrimental or result in legal ramifications for the company.
Website change monitoring aids in keeping a close eye on price changes, drops and discounts, and helps you be the first to know when stakeholders, distributors, market leaders, or new entrants post a media release or render a corporate declaration that may have an impact on your firm.
7. Flight availability and vaccine tracking
Being one of the first to be alerted when tickets for high-demand flights go on sale online is critical if you want to obtain seats. Given the profitable secondary market that has formed for plane tickets, obtaining them for major events has become increasingly challenging. It's always useful (and valuable) to be the first to know when flight tickets are available and go on sale. This not only aids in planning, but it also allows you to secure your travel arrangements. Waiting for email notifications from mailing lists is insufficient to provide you with the notice you require to guarantee you may purchase airline tickets on time.
The third pandemic wave has made us acknowledge the need for vaccinations. It is critical that everyone is aware of the rate at which cases are growing in comparison to the rate at which individuals are being vaccinated. This aids in analyzing vaccination availability and access, tracking the first, second, and third dosage, keeping up to date on side effects, restocking vaccines, and understanding other Corona Virus preventive measures.
8. Detecting when an item is back in stock
There is nothing more disheartening than getting enthusiastic about a product only to realize it's out of stock. Perhaps it is available, but your chosen size, color, or tasting is out of stock. It doesn't help that most websites don't notify you about when it will be back online or restocked. You physically visit the website several times every day to verify, depending on the refresh key all the time. There's still a risk of taking a break at the wrong moment, and the product you were so eager to buy sells out in a matter of a few seconds in between your compulsive monitoring.
Using website change monitoring tools is the easiest way to find out when a sold-out item is back in stock. It simplifies the process of looking for updates on websites. When a change happens, you will receive an email with a snapshot of all the modifications indicated for you to examine. These programs are used to analyze websites for a variety of purposes. One of the most common reasons for using such tools is to monitor product availability. Such programs are used as a value tracker, sending price notifications when a certain product is on sale.
9. Career offers monitoring
With companies adopting a digital presence, their job posting and recruitment have also become online. Job seekers must be as enthusiastic and skilled in doing an online job hunt as a manual one. Many job searchers may struggle to identify open opportunities, apply for full time work, and get their data into the appropriate hands if they do not know how to look for jobs online.
Website change tracking tools assist firms and recruiters in their quest for talent, as well as expertise in their search for jobs. These tools help monitor job boards or corporate pages for openings and get notified when one becomes available. You may even watch public LinkedIn accounts as a recruiter to see whether somebody on your scope is seeking for new avenues.
To summarize
Website change monitoring is an important tool for business owners to utilize and maintain uptime and optimal site performance. It helps to improve different automations, reduce link mortality, discover trends, improve different automations, reduce link mortality, and discover trends. Further, the service enables you to monitor and respond to any issues that may emerge with your website. As such, to avoid staying unaware of downtime or performance deterioration for extended periods of time, you must make use of the best website monitoring tools out there.
Get notified about our new posts
By submitting this form I accept the
Privacy Policy
and I agree to receive blog-related information from Super Monitoring.