5 Best Tools for Editing PDF Files Online
While online PDF editors are available by the dozen, finding the right tool can be quite a challenge. Not every online PDF editor is made the same – some focus primarily on conversions while others have a limited scope of editing tools.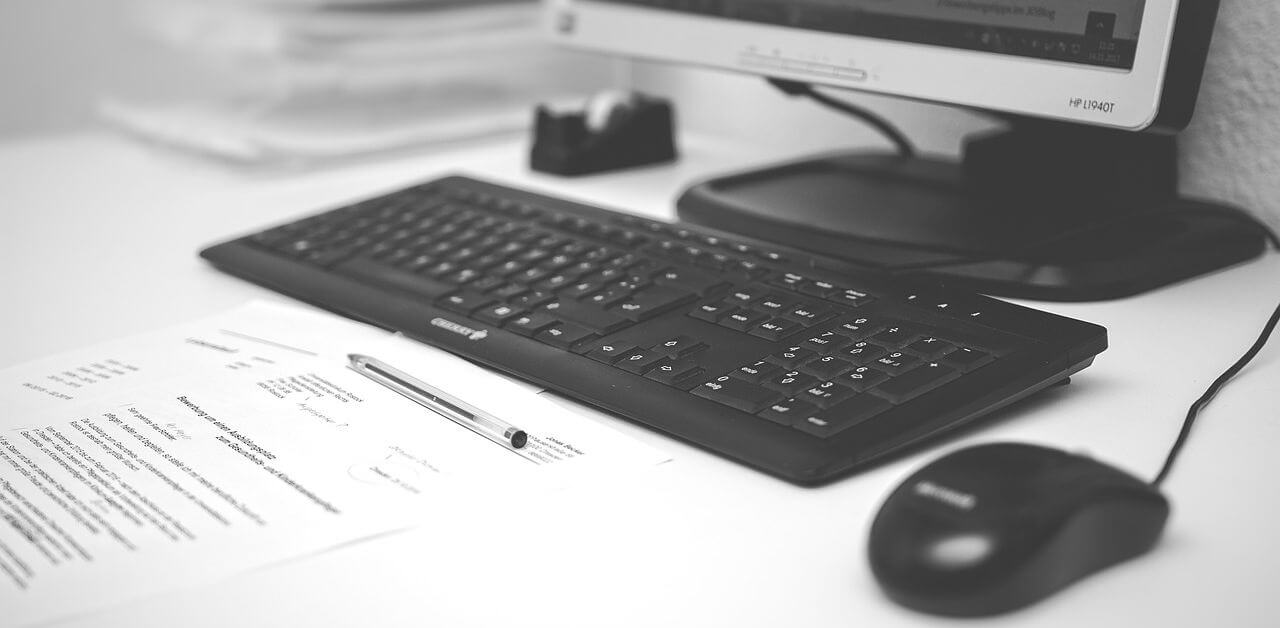 However, that does not mean that the average student or team member cannot find use out of online PDF editors. Now, bear in mind that not one single online PDF editor can cover everything you need. That is why it is important to be aware of the numerous platforms available online; they offer a unique set of editing tools that you will need to convert and modify PDFs as you see fit. The added bonus is that online PDF editors are completely free to a certain extent, of course.
Top 5 Best Online PDF Editors
If you are having trouble finding the right browser-based PDF editor for your specific range of needs, your worries are over. Below, we will provide you with the five best tools for editing PDF files online.
1. Sejda
Sejda is a totally free browser-based PDF editing tool, but if you want to modify using the desktop app, you will have to pay for the premium version. In all honesty, there is very little difference between the online and offline versions of Sejda, except for how processing your PDF files is done locally when using the Sejda desktop than on the cloud. In short, your PDF files never leave the safety of your HDD or SDD.
This online PDF editor has both text-modifying and converting tools, both of which are incredibly straightforward. However, whiting out and editing text can be tricky to use at times. The greatest thing about Sejda is that, for free users, your documents are stored on the cloud for seven hours, after which they will be automatically deleted. This both preserves users' privacy while also clearing space for premium users.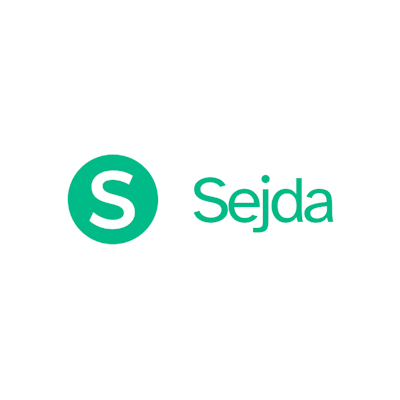 Pros
Decent selection of editing tools
Heavy emphasis on privacy
Integrated cloud storage
Online and offline versions available
Cons
Editing texts can be tricky
Price: Free, $7.50 per month, or $63 per year
2. PDFChef
PDFChef is arguably the most straightforward PDF converting tool that you can find online. To use PDFChef, simply click on one of the conversion options, click and drag or upload a file, and click on the Download File button to save the newly converted file to your computer. You can convert most file types, including HTML, DOC, XLS, PPT, and image formats, to and from PDF.
When it comes to editing PDFs, your options are limited to merging, splitting, rotating, rearranging, and deleting pages within a single PDF document. There are no annotating or text-editing tools, so you will have to look elsewhere if you need to revise the contents of your PDFs. PDFChef also has a pretty handy extension for your browser, allowing you to convert to and from PDF whenever and wherever you are, provided that you have a stable internet connection (free users and browser-based only).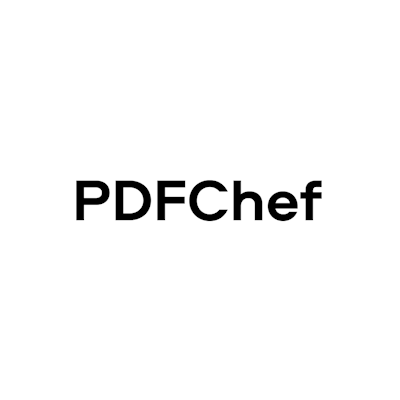 Pros
Numerous conversion options
Simple user interface
Nifty browser extension
Cons
Price: Free, $29.95 per year, $39.95 for a lifetime subscription
3. Smallpdf
Smallpdf offers both free and paid-for tools to its users. The free version is browser-based and allows you to perform the simplest editing and conversion tasks, including signing PDFs, rotating and rearranging pages, as well as password-protecting your PDF documents. When using the browser tool, the entire process is done on Smallpdf's integrated cloud, though you do not have dedicated space to access and share your stored files unless you subscribe to the Pro version.
This web-based PDF editor offers no text editing tools other than adding a digital signature to your PDF files. One thing users might find handy is the compression feature, which allows you to reduce large image-based PDF files to a fraction of their original size without significantly compromising the quality of the final product.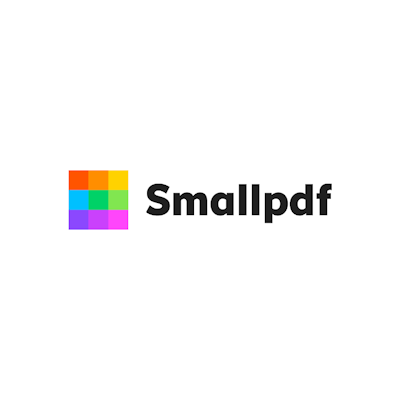 Pros
Numerous conversion options
Cloud-based processing and storage
Mobile support
Cons
Price: Free, $7 per month for teams, $9 per month for individual users
4. PDFEscape
PDFEscape has a free browser-based version that lets users heavily modify their PDF documents. On the top-left corner of the screen, you'll find three tabs: Insert, Annotate, and Page. The Insert tab offers editing tools such as inserting text, images, and creating form fields. Annotate lets you add sticky notes, highlight and underline text, strike text out, and create rectangles with editable filling and borders. The Page tab lets you modify individual pages in the PDF file by removing, rotating, and even adding an appendix.
This is a highly versatile online PDF editor that offers a wider range of tools in its free version than most. The average user might not even need to pay for a license to get the most use out of PDFEscape. That is unless you wish to share your files directly from PDFEscape with other users.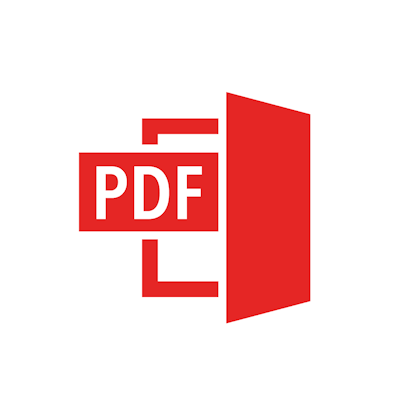 Pros
Versatile text editing tools
100+ PDF templates available
Straightforward interface
Cons
Interface can be confusing at first
Price: Free, Pro version starts from $5.99 to $49.99 per month
5. i2OCR
OCR, or Optical Character Recognition, is AI-based software that looks through image-based PDF files and converts characters and letters into modifiable text. You will need to use an OCR tool if you wish to extract and modify the contents of a scanned PDF document. And that's where i2OCR comes in.
i2OCR is a completely free web-based OCR tool that can search and convert the text in PDFs and other image formats before saving the text as a searchable PDF, DOC, or HTML file. You can upload text and image files, including PDF and JPG, to extract information for future use. What's most impressive about i2OCR is that it can read and retrieve text in more than 100 languages and from files with multiple columns. The text has to be in a standard font type in order for i2OCR to work as intended.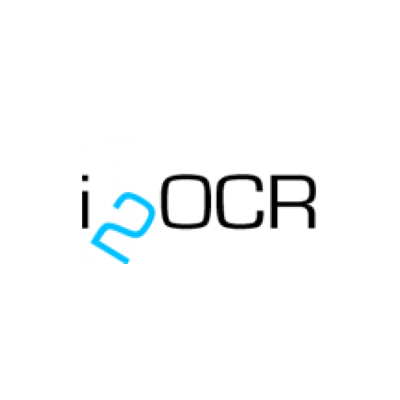 Pros
Easy-to-use OCR tool
100+ languages available
Completely free
Cons
Only recognizes standard print
Price: Free
What About Desktop PDF Editing Software?
While it is true that Adobe Acrobat DC Pro is the best PDF editing tool around, it does not come cheap. Users will have to spend close to $200 annually to make use of Acrobat's features. For businesses, that might not be a tremendous problem, but for students, freelancers, and those who use PDFs irregularly, it might not be worth the cost.
Now, what about those with Microsoft Office? As you may already know, Microsoft Word, Excel, and PowerPoint all have a Save as PDF feature, which makes it easy to convert DOC, XLS, and PPT files into PDFs. Editing a PDF is done by modifying texts and images in the original file and saving them as PDFs later on. The only downside is that you cannot convert files from PDF using any of these programs. For that, you can rely on the helpful online PDF editor platforms provided above.
In Conclusion
Long gone are the days of paying heavy subscription fees for simple PDF converting tasks! Online PDF editors and converters are the most straightforward tools that you can use to modify PDFs in countless ways. Best of all, the free versions of the services mentioned above cover most, if not all, of your PDF editing needs.
---
About the Author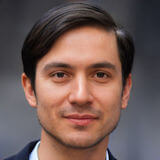 Andi K. Nasruddin is a lecturer at Ujung Pandang State Polytechnic. He teaches business communication, financial management, strategic management, and more when he is not busy screaming at his TV set while watching NBA games.
Get notified about our new posts
By submitting this form I accept the
Privacy Policy
and I agree to receive blog-related information from Super Monitoring.