Study Fonts in detail with Identifont
An integral part of any designer's job is choosing the correct font for his blueprints, not just for texts, but also where shapes are concerned. The height, width, and weight of a font family can make or break a great design and that's the reason even huge organizations like Adobe Systems develop dedicated tools to deal with fonts (read Typekit).
If fonts interest you professionally or personally, you'll find this post especially intriguing. That's because herein we're monitoring online tool that's more than just a tool, it's a library, a library of fonts.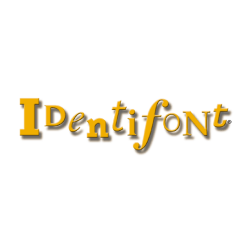 Identifont – The largest online font library
Identifont is the world largest independent library of digital fonts and font families over the Internet. You can easily find information about thousands of fonts within this tool along with the websites that offer them for sale or for free download. In addition to a simple index of all fonts, the library is equipped with almost a dozen inbuilt tools to help you search for particular fonts based on different criteria or perform various operations on fonts such as comparisons and blends.
Here are a few of the features of Identifont:
Lets you search for Fonts by appearance, name, similarity, picture, or by designer / publisher
Allows you to save the Fonts you like to your 'Fontset'
Enables users to compare Fonts by their height, width, optical look, differences, etc
Regularly updates Font database to include latest developed fonts
Identifont not only lets you look up the latest Fonts over the Internet, it imparts you knowledge about them including the year of their development, the name of their developer and publisher and also the websites from where you can download them for free or for a price. In that sense, Identifont can be regarded as the ultimate Encyclopedia of Fonts.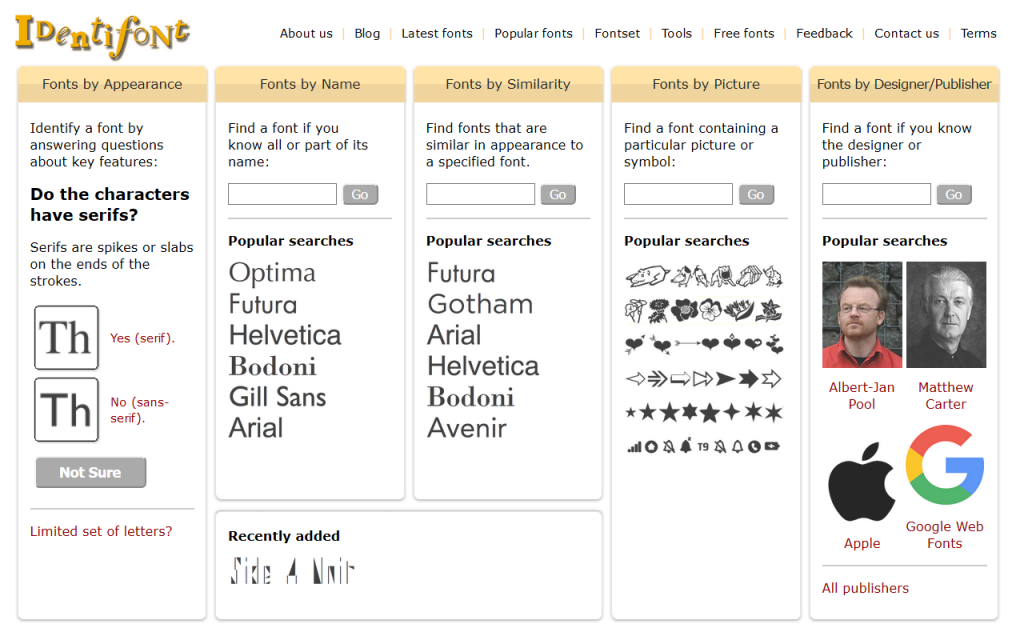 How to use Identifont?
There's nothing to learn here really. As mentioned above, Identifont is just an encyclopedia wherein you type a keyword and search related information.
Just visit Identifont's homepage and search for any font based on any of the following criteria:
Name: Type in all or parts of the name of any font you wish to look up
Similarity: Type in the name of any font and find all fonts that are similar in appearance to it
Picture: Type in the name of a picture or symbol and find all fonts that contain it
Designer / Publisher: Type in the name of a publisher or designer and find all fonts developed by him
In addition to the above simple search, you can click on the 'Tools' button from the file menu to perform additional operations such as:
Unusual Features: If the font you're trying to identify has a character with an unusual or feature, select that character from a list on the left, then click the feature to show a list of fonts with that feature.
Differences: Enter the names of two fonts to compare and see a list of their differences
Tall Fonts: Lists extremely tall fonts for narrow spaces
Wide Fonts: Lists extremely wide fonts for tight vertical spaces
Companions: Identify different styles of typefaces designed to work well together in creative applications
Optical Sizes: Find families of typefaces with versions optimized for use at different sizes
Equal Width Fonts: Identify families of fonts in which the different weights or styles have identical character widths, allowing you to change weight or style without reformatting the text
Font Blender: Enter the names of two fonts and see a list of fonts that blend in appearance between them
What Identifont basically helps you achieve is, select a font that best suits your design's purpose and description by helping you compare and evaluate all the different available fonts.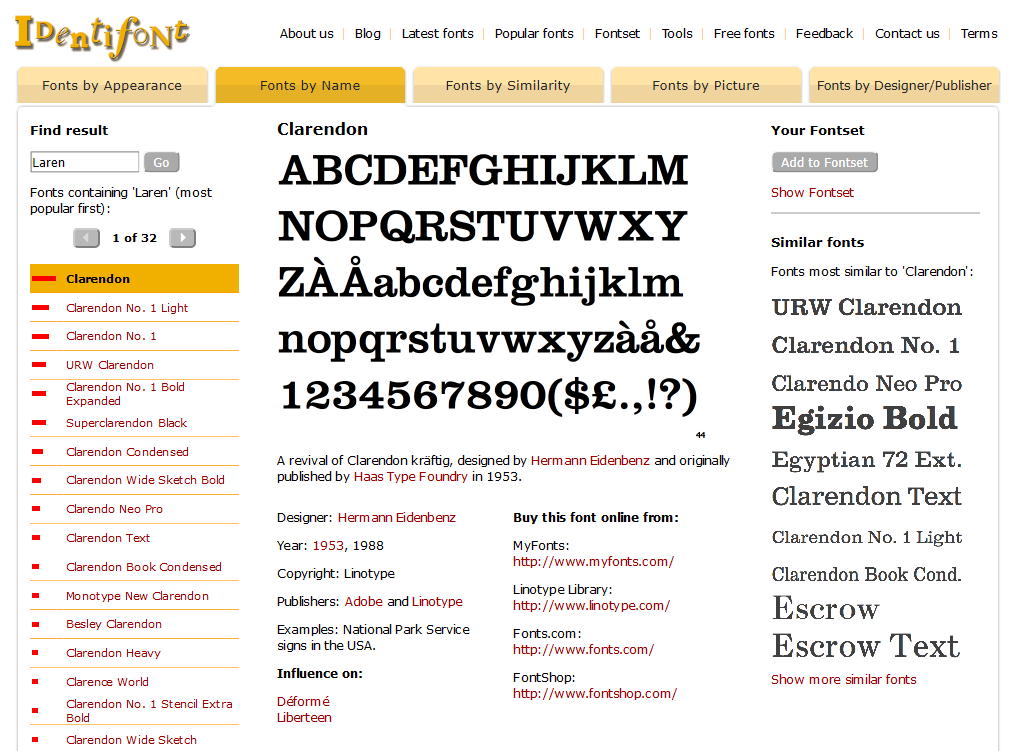 Pros VS Cons
To be honest, there aren't many pros in favor of Identifont, primarily because the tool has a very limited purpose for a very limited audience.
It is focused on designers
Helps them select the most appropriate font for their purpose by letting them compare and evaluate different fonts
Provides detailed information on various latest and old fonts
The cons are obvious too:
There isn't much to the tool
Very limited purpose for a very limited audience
Looking for information on a font? Try @identifont! identifont.com/ via @supermonitoring
Verdict
Overall, an okay tool for most users; however, field experts and designer might find it useful. There isn't much to the tool as far as offering a significant larger advantage is concerned.
Get notified about our new posts
By submitting this form I accept the
Privacy Policy
and I agree to receive blog-related information from Super Monitoring.