10 Best WordPress Plugins for Website Monitoring
WordPress is the content management system that has found its place in the hearts of innumerable web developers and users around the world. You might be shocked to learn that almost 45% of all websites on the Internet are grounded on WordPress. The question is, "How do users monitor their WordPress website and check their critical metrics?"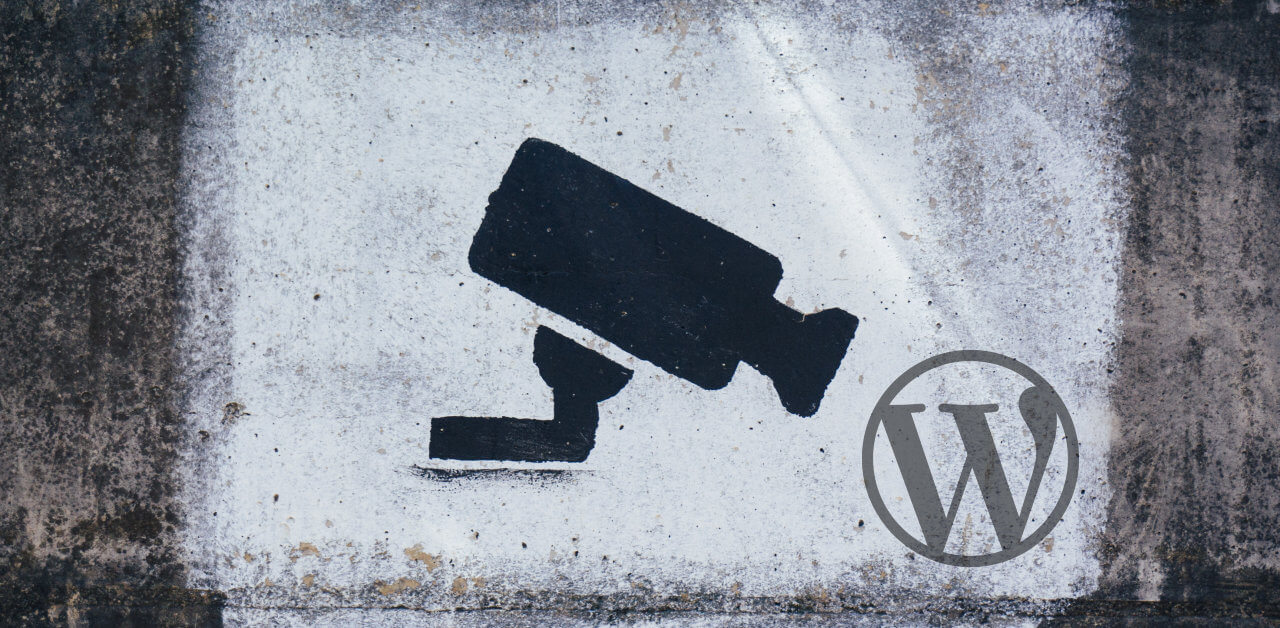 Any site needs to be monitored these days. There are countless online services that offer tools for external website monitoring. The best of these services are equipped with special WordPress plugins that let the user integrate the service into their WordPress admin panel with ease.
This integration provides users with a significant benefit; they no longer need to log in to the website of those online services to monitor their own website. Instead, they can install these plugins to their WordPress admin panel separately to take advantage of the service's features directly from their WordPress panel.
In our post today, we'll start with what these plugins monitor in general, and then we'll go through the best plugins on our list one by one.
Key Criteria for Monitoring Plugins
Before diving into our list of top WordPress plugins for website monitoring, it's good to learn more about what monitoring criteria these plugins can display in general. Here's a complete list:
Real-Time Monitoring: This ensures you immediately learn about any issues such as downtime or slow loading so you can respond quickly.
Downtime Alerts: These alerts are usually sent via email, SMS, or other methods so users can resolve the issues immediately.
Performance Metrics: These metrics include speed, page load times, server response time, rescue usage, and overall performance.
Error Tracking: These plugins can track and report different errors such as common 404s and critical 500s along with detailed logs.
User Experience Monitoring: Monitoring user behavior is important, including navigation patterns and engagement metrics.
Security Monitoring: Security features detect threats and vulnerabilities to guard sites against unauthorized access.
Scalability: These plugins are backed by scalable services that can adapt to varying sizes and traffic volumes of a site.
Ease of Use: Best plugins display data from services with user-friendly interfaces. Simple dashboard and setup processes help users easily manage their site with enhanced accessibility.
Integration with Other Tools: Most of these plugins represent tools that can integrate with other tools/platforms to simplify website management.
Customization: Users can customize their alerts/reports and set their monitoring parameters to match their needs.
Historical Data and Analytics: The services behind these plugins usually store and analyze historical data to let users identify trends, track performance changes over time, and make strategic decisions.
Now, let's review the top WordPress plugins to monitor your website.
Top 10 Website Monitoring Plugins for WordPress
1. Super Monitoring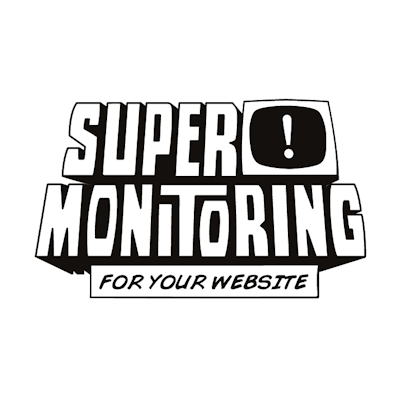 The Super Monitoring WordPress plugin empowers you to monitor your website metrics directly from the WordPress admin panel. You no longer have to log into the Super Monitoring website separately to monitor your site. You can use the plugin to take a look at reports and tweak settings simply from inside your WordPress panel.
The Super Monitoring website comes loaded with wonderful features. It provides you with minute-by-minute checks, precise failure detection, and a global network to get rid of false positives. You can use their plugin to access all thses features, in addition to measuring response times, ensuring content integrity, and testing web forms with scenarios.
Super Monitoring's powerful service sends you email and SMS alerts too, so you won't miss anything important. You'll be able to make use of a thorough event history via the plugin right inside the WordPress panel.
The Super Monitoring plugin helps you supervise your website with open eyes as it delivers a user-friendly interface and convenient API integration. Install the plugin today to heighten your website management capabilities in a flash.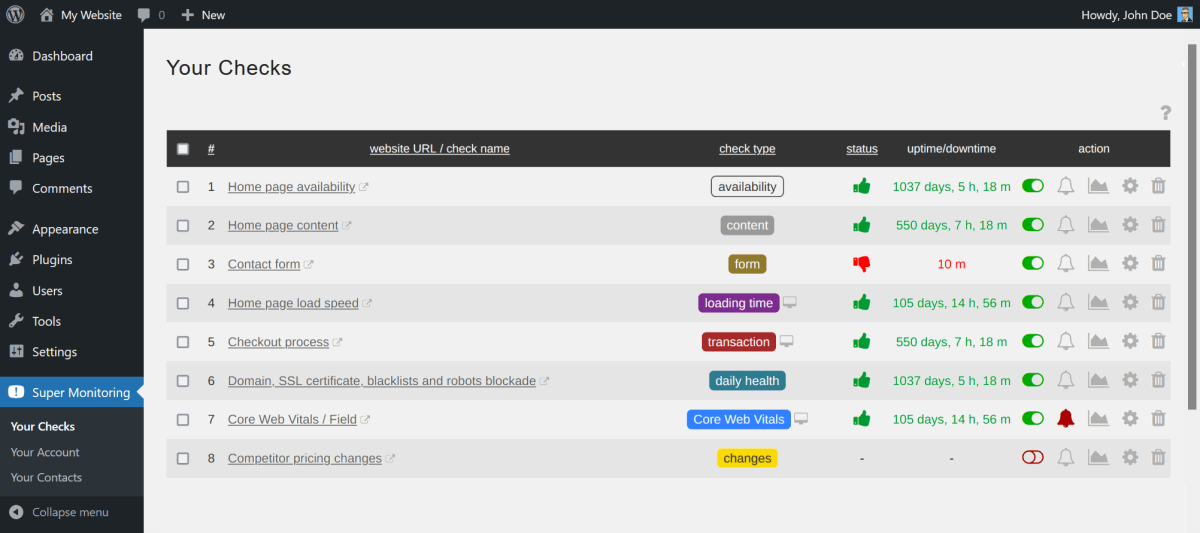 2. Powie's Uptime Robot Plugin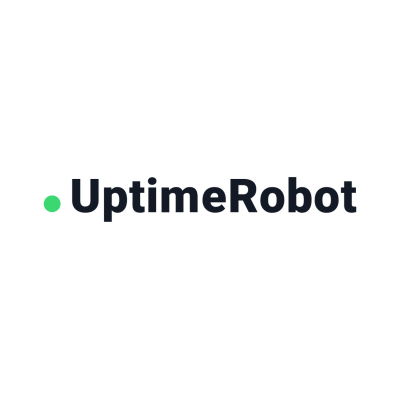 Powie's Uptime Robot Plugin for WordPress helps you maximize your server monitoring game. If you like to constantly check your server status and make sure it's online, Powie's powerful tool is for you. The plugin presents these statues on your WordPress site in a simple and effective approach.
The process of integration is easy within the plugin when you use your API key from the Uptime Robot Dashboard. Once the installation is over, you can simply add it to your settings.
If you want to share your status, you can simply use shortcodes to add a status list to a post or page. You can also place a widget in your sidebar with a few clicks. Additionally, you will enjoy using 10-minute data catching that guarantees a smooth performance without lags.
3. My Website is Online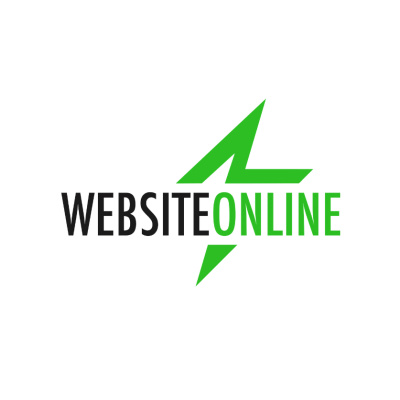 My Website Online is a WordPress plugin that eases how you check your site's health. It's trusted by countless developers around the world as a reliable solution to monitor key metrics of a site.
The plugin displays a plethora of features offered by My Website Online service, including 1-minute checks, unlimited monitors, SMS alerts, and limitless email notifications. The service equips you with comprehensive monitoring tools such as HTTP headers, response times, SSL certificates, and more.
My Website Online helps you make your site secure using multi-factor authentication and 12-month log retention. But it doesn't finish here; you can use the plugin to access domain expiration monitoring, Google Web Risk analysis, DNS records checks, and seamless Slack integration. Everything you need is ready to view your site key metrics with the My Website Online plugin.
4. WEDOS OnLine Monitoring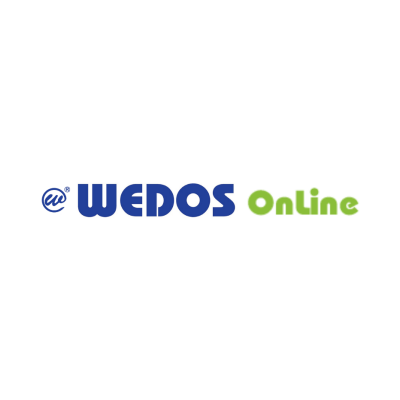 The WEDOS OnLine Monitoring plugin empowers your site oversight and seamlessly connects it to the free services of the platform. It comes with a user-friendly interface so you can optimize your site's functionality and availability in simple steps.
The plugin allows you to link your WEDOS OnLine monitoring account easily. This functionality simplifies the process of verifying domain ownership, which is vital for activating monitoring.
What's more, the plugin guards the privacy of your site and information by using API communication with WEDOS OnLine; it only exchanges authentication tokens to make sure your data is safe and secure inside the WordPress platform.
The WEDOS plugin helps you use your site with peace of mind as it cares deeply for data protection; it does process no data beyond the necessary API authentication token. That's how the plugin enables you to heighten your site monitoring capabilities thanks to its simple and secure features.
5. Syssy – Monitoring Websites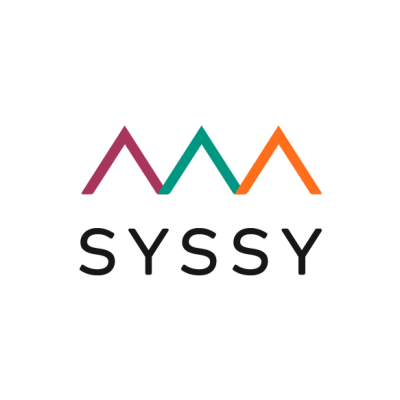 Syssy helps you seamlessly manage/monitor your site. It's basically an online platform that comes with plenty of plugins, including its WordPress plugin that allows you to stay aware of all your website metrics and its well-being as a whole.
To connect your site to Syssy, the process is as simple as adding your project's API key to the platform's site. The plugin empowers Syssy to retrieve important data from your site, including WordPress versions, installed plugins, and PHP and MySQL versions, all using REST API calls. This helps you detect potential issues immediately and learn about critical security updates in no time.
The platform provides you with a list that contains all security updates your site might need so you can navigate your projects in a flash. The simplicity and usefulness of Syssy's WordPress plugin lets you maximize your site's security and management quality.
6. Pingmeter Uptime Monitoring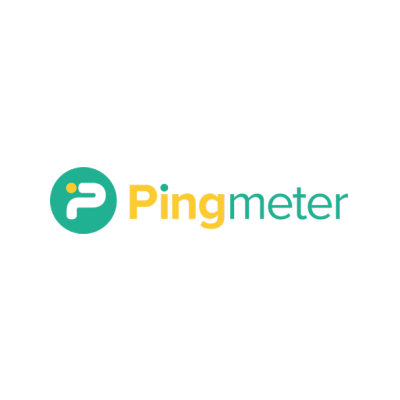 In this digital life, downtimes of a site might lead to the loss of countless impatient users in the blink of an eye. That's why the Pingmeter keeps constant tabs on your site to check its functionality and response speed. If any potential issues occur, the tool verifies it with diverse servers across America, Europe, Russia, and Australia to notify you immediately via SMS, email, and even a call.
The Pingmeter's WordPress plugin displays your site's online visitor numbers. When downtime occurs, Pingmeter shows real-time visitor counts during the incident and covers distinct protocols such as HTTP, HTTPS, SSL, FTP, SMTP, MySQL, and more. You can set the plugin to prevent sending you multiple notifications for interconnected services thanks to its parent monitoring system.
The plugin allows access to predefined rescue actions such as modifying CloudFlare DNS and restarting services via SSH commands. It even displays a public or private status page to let visitors check your service status.
7. WatchTowerHQ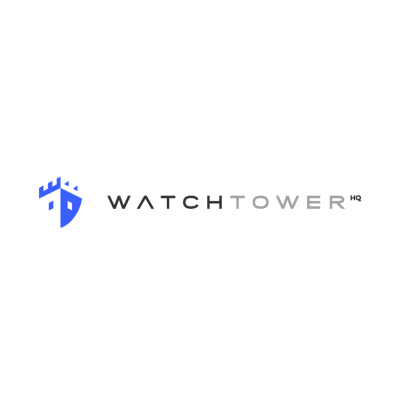 The WatchTowerHQ WordPress plugin is a dependable monitoring solution with a powerful team behind it. The team defines its goal to provide a great plugin for agencies that need to manage multiple sites at once.
The plugin enables you to automate and schedule WordPress themes and plugin updates with ease. It provides you with performance metrics and statistics that help you maximize the speed of your site. You will no longer fear the accidental loss of your data as the WatchTowerHQ plugin easily gets daily backups of your data before it stores it for as long as a year.
You'll be able to simply track historical data such as snapshots and trends over time. It'll be easy to control notifications, domain/SSL registration monitoring, and real-time uptime tracking. The plugin also offers real-time access, custom user roles, and rich tracking, including domain info, WordPress details, Google analytics, and more.
8. Netping WordPress Status Monitor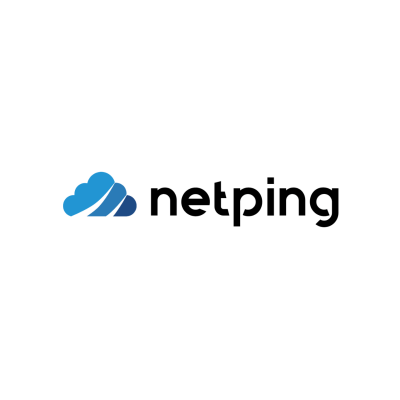 The WordPress Status Monitor is a user-friendly WordPress plugin that checks your site's status, resources, and uptime with Netping monitoring service. It allows you to easily test your site's availability and response time. The plugin also lets you check the expiry status of your domain name, verify the SSL certificate's expiration date and setup correctness, receive alerts for low server storage, and monitor RAM and CPU usage, to name only a few of its features.
Netping comes with the SLA Check feature that helps you monitor your site's uptime percentage against your hosting SLA. It also sends you notifications/alarms when there's a change in your site's status, and helps you define custom triggers for personalized alerts.
What's more, the WordPress Status Monitor plugin provides you with detailed analysis with zoomable charts that show server statistics. The premium version unlocks more features such as setting up monitoring, SMS alerts for admin notifications, faster check intervals (every minute), and a longer history that keeps your data for 180 days.
9. Better Uptime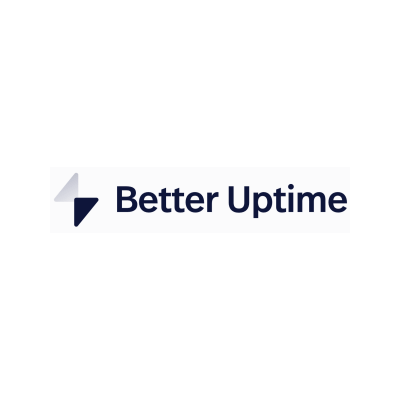 You can maximize your site's reliability with Better Uptime, which is a high-end website uptime monitoring add-on that prioritizes immediate action. It's a super-fast uptime monitoring service that notifies you immediately once downtimes occur. You can enjoy unlimited alerts via phone calls, SMS, email, Slack, Teams, and push notifications.
The Better Uptime service provides 30-second multi-location checks to make sure it verifies incidents from at least three locations before it accurately sends alerts. It then offers detailed incident timelines along with screenshots and error logs for every event. You'll be able to manage these incidents with on-call duties and automatic escalation.
Better Uptime allows you to customize your site's status pages easily on your subdomain in just a few clicks. The good news is that you can integrate the plugin with over 100 popular tools to heighten your monitoring experience. All these features make Better Uptime a plugin that simplifies your site management and helps you handle downtimes immediately.
10. Oh Dear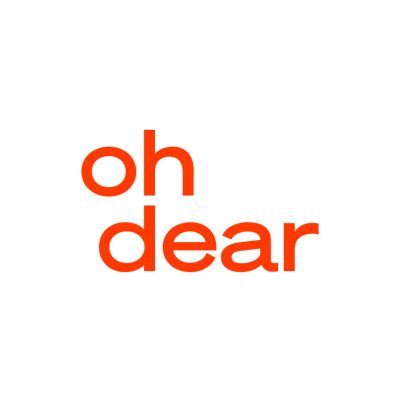 The Oh Dear WordPress plugin is an all-in-one tool to access your uptime, performance, broken links, SSL certificates, and more metrics. It enables you to quickly see an overview of your site's uptime and performance to make sure it operates at maximum speeds.
The Oh Dear monitoring service automatically detects and repairs broken links to optimize users' experience. Its dashboard widgets provide you with easy accessibility to vital metrics.
You'll take advantage of regular updates and continuous improvements to make sure your monitoring capabilities are high. What's more, the plugin lets you know about changes and enhancements through the changelog so you can know about the plugin's evolving features.

Conclusion
The top WordPress plugins for website monitoring on our list help you monitor your site's health and maximize your site management capabilities. They enable you to use diverse features such as real-time monitoring, downtime alerts, performance metrics, error tracking, security monitoring, and many more so you can supervise your site comprehensively.
The benefits of such plugins go beyond immediate issue resolution; they help you take advantage of historical data analysis, customizable alerts, and seamless integration with other tools. All these features and benefits empower you to heighten your site's functionality, security, and performance.
Get notified about our new posts
By submitting this form I accept the
Privacy Policy
and I agree to receive blog-related information from Super Monitoring.
Leave a response: