5 Must-Have AI-Powered Tools for Marketers
There is no doubt that artificial intelligence (AI) and machine learning (ML) technologies have changed the face of marketing. The benefits of AI tools for businesses are wide-ranging and encompass greater precision, higher speed, better data processing, fewer mistakes, and business model adaptions via progressive learning algorithms. Given this, it's hardly unsurprising that 83% of marketers view AI as a strategic priority for their businesses today.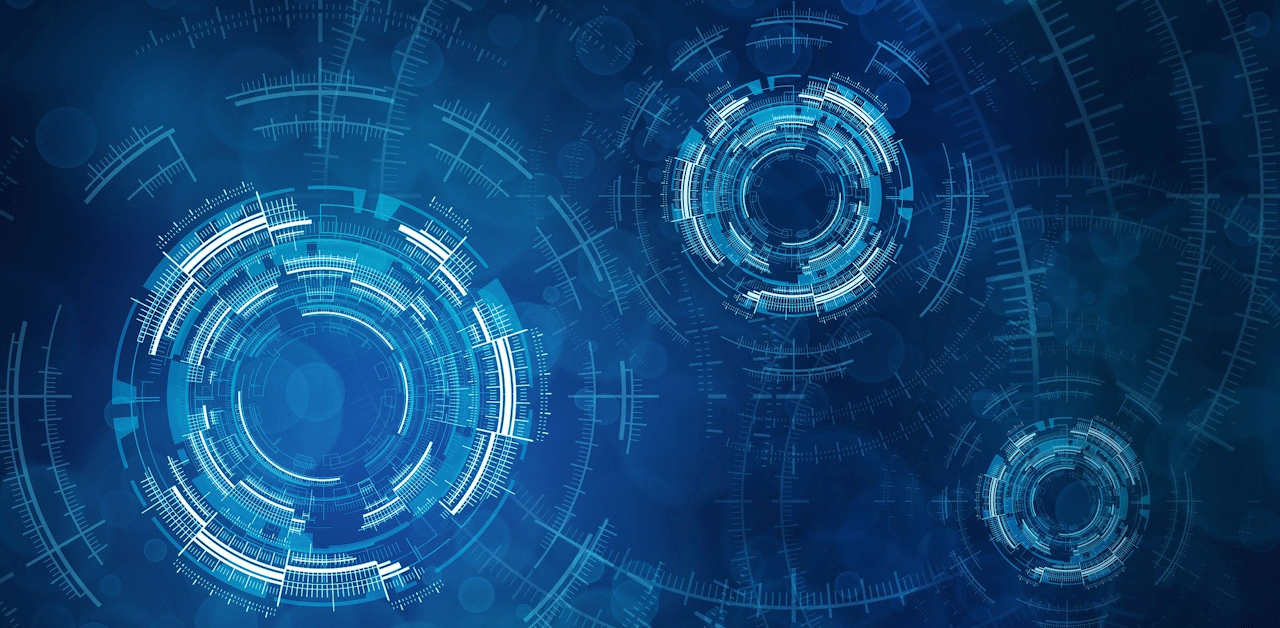 The on-demand economy of today, coupled with a cluttered online marketplace, has left marketers running hither and thither for gaining the desired results. Blood, sweat, and tears aside, marketers have realized that they need something more to augment brand voice and boost visibility.
The adoption of AI tools has soared within marketers, and it is predicted that this behavior will contribute to the global spending on cognitive and AI systems to soar the market figure to the $57.6 billion mark by 2021, according to research firm IDC.
These tools possess tremendous potential for simplifying the jobs of marketers and being able to readily find a solution to their ever-increasing list of woes. It is helping businesses to personalize their offerings at scale, facilitating digital transformation, enabling progressive buyer journeys, transforming the customer's buying process, and leaving competitors behind. In fact, 84% of businesses claim AI helps them obtain and sustain a competitive business advantage, while 80% of marketers and business leaders say that AI boosts productivity.
AI has been a game-changer for digital marketing. Notwithstanding the benefits mentioned above, its other advantages include:
Focused marketing: AI can help you target and determine your audience effectively. What this also helps in is the creation of marketing gimmicks exclusive to your product's offerings and how they align with individual customer needs.
Automating tasks: With AI tools, a long-held dream of business leaders has finally come true. AI has enabled enterprise-level automation of repetitive administrative tasks that don't need any manual intervention. This leaves employees with more time on their hands to focus their attention on other business-critical tasks.
Leveraging customer insights: With machine learning, AI tools have brought about an unprecedented realization of buyer needs depending upon the fruitful extraction and consequent creation of the ideal buyer persona. Leveraging customer insights and analyzing the data helps marketers predict the desires and expectations buyers may have from their product or service.
Enhancing user experience: Various AI tools, from AR/VR to live chat to co-browsing, have all helped better the user experience.
Improving ROI: With AI's enormous data analyzing potential, marketers can also gain actionable insight to enable quicker decision-making and consequently hit a lower time-to-market. This augments the reach of the product and improves ROI and sales in turn.
Convinced of AI's embryonic power, yet aren't sure of how to start applying AI in the actual world? Here are the top five must-have and cost-effective AI tools that you can use to scale marketing efforts, enhance customer experience, and transform your business.
1. INK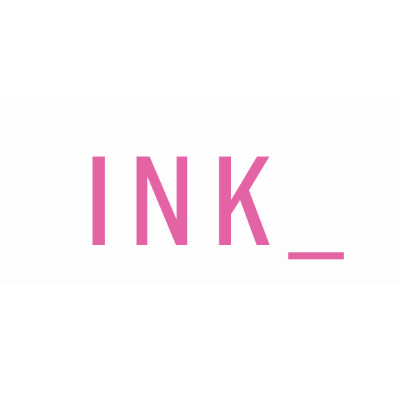 The quintessential example of artificial intelligence in marketing, they don't come a lot better than INK.
One specific area where INK can help make all the difference between your business and that of your competitors is with its machine-learning-based solution. Built as a free web content optimization tool, it helps you throughout the content creation process. (Explore the related guide about content writing tools from Shane Barker)
As you write and after you are done finishing your piece, the INK bots keep running to optimize your content. After optimizing your content, it will provide you with suggestions, which, if accepted by you, will increase your chances of appearing on Google's SERPs.
Apart from that, INK's machine learning solution integrates linguistic analytics, content creation and optimization, relevant guidance for your niche, and on-page SEO in one expansive solution.
Pricing: INK has three major pricing standards. Its new pricing plans are still in the queue.
INK For All: Free
INK Standard: Coming Soon
INK Plus: Coming Soon
2. Acquire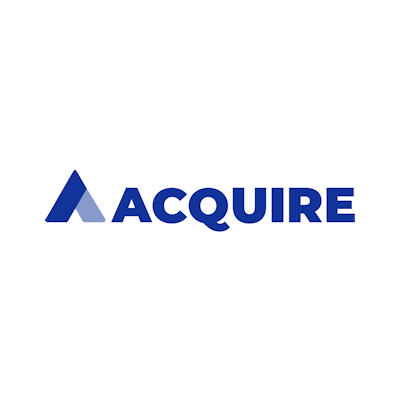 Acquire is the multi-channel communication software of today. With integrated live chat and helpdesk features, it is a platform focused completely on enhancing the user experience and improving customer support. Apart from its chatbot feature, Acquire also provides other capabilities, like co-browsing, live chat, VoIP calls, and analytics.
Have you been able to address every customer query that has ever come your way? If not, then the Acquire chatbot is a reliable software. It is an AI program that mimics human conversation and aids your support team by acquiring, perceiving, and offering relevant information to users in the absence of live chat personnel. This instant redressal of customer issues and queries not only speeds up response times but also saves on operational costs.
Its live chat feature doubles up as a tool of providing both customer support and enriching user knowledge of the product by offering useful information to customers whenever they need it. To finish it all off, their co-browsing feature is the perfect icing on the cake as it helps live chat personnel connect instantly with a customer's web browser and share their screen. This results in a unified view of customer issues that support reps can use to their advantage and provide live and personalized guidance to customer queries.
Apart from the features mentioned above, customers also have the option of using other additional capabilities like email automation, video chat, and knowledge base. Other notable characteristics include offering one-way video support for users, tracking customer journeys, and leveraging extensive data from real-time traffic.
Pricing: In terms of pricing, contact them for quotations.
3. Crayon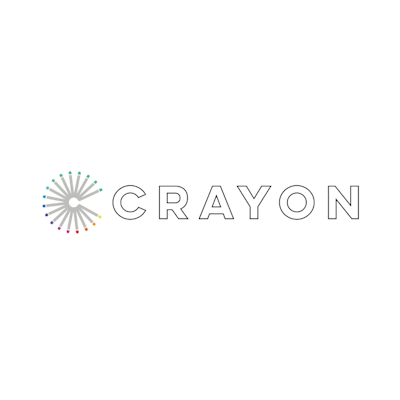 AI marketing is not solely limited to accruing, processing, and evaluating data. While it is a necessary first step, it doesn't mean much if you don't know how to act upon the data-derived insights. Fortunately, there is an AI toll for it to come handy in such situations.
Crayon is one such tool that was designed to make predictions and extract insights to aid marketers and business leaders in the decision-making process.
Crayon analysis platform keeps tabs on at least 100 data types to let you know and understand how your competitors are acting in the market. The ambitious and expansive insights provided by Crayon include campaign launches, pricing and product changes, employee and customer reviews, and more.
Crayon takes away the drudgery from competition analysis with the help of AI. The platform gathers and presents competition data in an exclusive dashboard and keeps marketers updated on the most recent industry updates and trends, eventually helping them polish their decision-making skills and make quick, informed decisions.
Crayon's eventual goal is to be able to help marketing teams limit their research efforts and spend more time taking action. They have fully configurable dashboards, which let you track everything from pricing to product changes to reviews to campaigns launched.
Pricing: Not provided by the vendor
4. Bilbi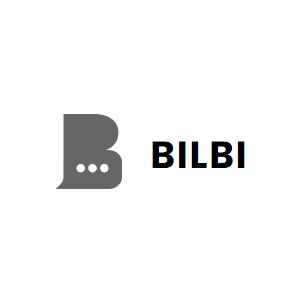 Bilbi is one of the best AI tools out there because it crunches data to extract valuable insights without expending too many efforts or spending too much time. It has a unified platform for gathering insights from different reports. It analyzes your campaigns at every waking moment of your workday (and beyond) so that you are able to modify ads as per evolving marketing decisions that help guide the business towards its target audience.
If you weren't aware of how to make small alterations to creatives, bidding, and targeting, Bilbi is the tool for you. It provides you with periodic recommendations and suggestions for improvement. Rather than shooting in the dark, it equips you with actionable insights based on what has actually transpired.
Since Bilbi is powered by AI, it is incredibly well-grounded and dependable. Comprising a dashboard that updates in real-time, you are sure to always have the most authentic and novel data to act upon. Apart from targeting and bidding, Bilbi also helps you with placement, creative A/B testing, and budget management for several platforms such as Facebook, Google, LinkedIn, YouTube, etc.
Pricing: Bilbi is incredibly affordable and has three pricing packages that are billed annually:
Basic package: $29 per month
Premium account: $49 per month
Pro package: $110 per month
5. AdEspresso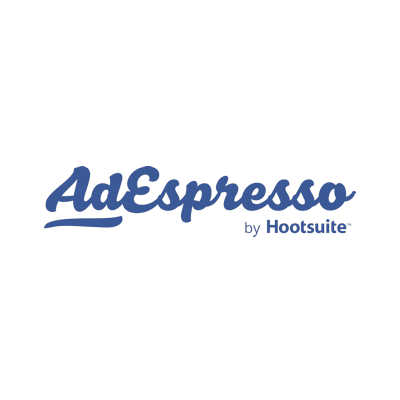 Lastly, we have maybe one of the most well-known AI tools that you didn't know was an AI tool. AdEspresso is your go-to ads and campaign creator. Built to support platforms trying to focus on Facebook, Google, and Instagram, AdEspresso is as helpful at creating ads as it is as at managing all your campaigns. It also does away with the hassle of switching between several windows while working across different platforms by making everything available in one place.
This unified view helps marketers analyze, evaluate, scrutinize, and derive actionable insights from all given campaigns. Apart from that, it also connects marketers with their clients so that they can mark joint approval and find common ground before going live.
What makes AdEspresso the absolute best in its niche is its brilliant resources. Courtesy of it, you will have access to eBooks, webinars, guides, and blogs. Additionally, it also provides lessons from previous Facebook ads. For beginners that need a jumpstart in marketing to begin their campaign, there's nothing as good as AdEspresso.
Pricing: AdEspresso's pricing plans are segregated into four categories, namely:
Base: $69
Premium: $199
Elite: $399
Diamond: $599
Get AI
A lot of marketers view artificial intelligence as the endgame and rest everything on it to help make their decisions for them. However, artificial intelligence cannot emulate human intellect. That being said, what it is capable of is supplementing the decision-making process of marketers by crunching data, providing actionable insights, and automating strenuous repetitive tasks. These tools also help personalize content and campaigns to take the customer experience several notches higher and ease work demands on live personnel so that they can focus their energies on more productive tasks.
AI is the disruptive technology it is billed to be, but it will take proper resourcefulness on the part of marketers to use it to its full potential. And in time, as business leaders grow more and more aware of how AI solutions can help them, it will change the game completely and fulfill its potential, helping businesses make a lasting brand impact and stay miles ahead of their competitors.
---
About the Author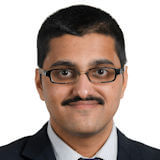 Dhruv Mehta is a Digital Marketing Professional who works at Acquire and provides solutions in the digital era. In his free time, he loves to write on tech and marketing. He is a frequent contributor to Tweak Your Biz. Connect with him on Twitter or LinkedIn.
Get notified about our new posts
By submitting this form I accept the
Privacy Policy
and I agree to receive blog-related information from Super Monitoring.
One comment:
Alexander De Ridder:

Hi Druhv, your article link came across my feed this morning. From the team at INK we thank you so much for sharing ❤️.

Happy Father's day!

June 21st, 2020 at 9:23 am