5 Amazing Plugins to Enhance Menu Functionality For Your WordPress Website
Most businesses are rapidly moving towards tech-based business solutions these days. Brand websites are a major part of their marketing strategies. If you are looking to get your hands on a great web solution for your business, you can easily hire someone to do it for you. Otherwise, you could always stick to the traditional content management solution: WordPress.
A major argument against CMSs like WordPress is that while they claim to be highly customisable, it is quite difficult to give them a completely custom-made look. However, with a growing community, WordPress now offers a range of plugins that support customisation to a much greater extent than before. One area largely focused on when it comes to customisation is the menu.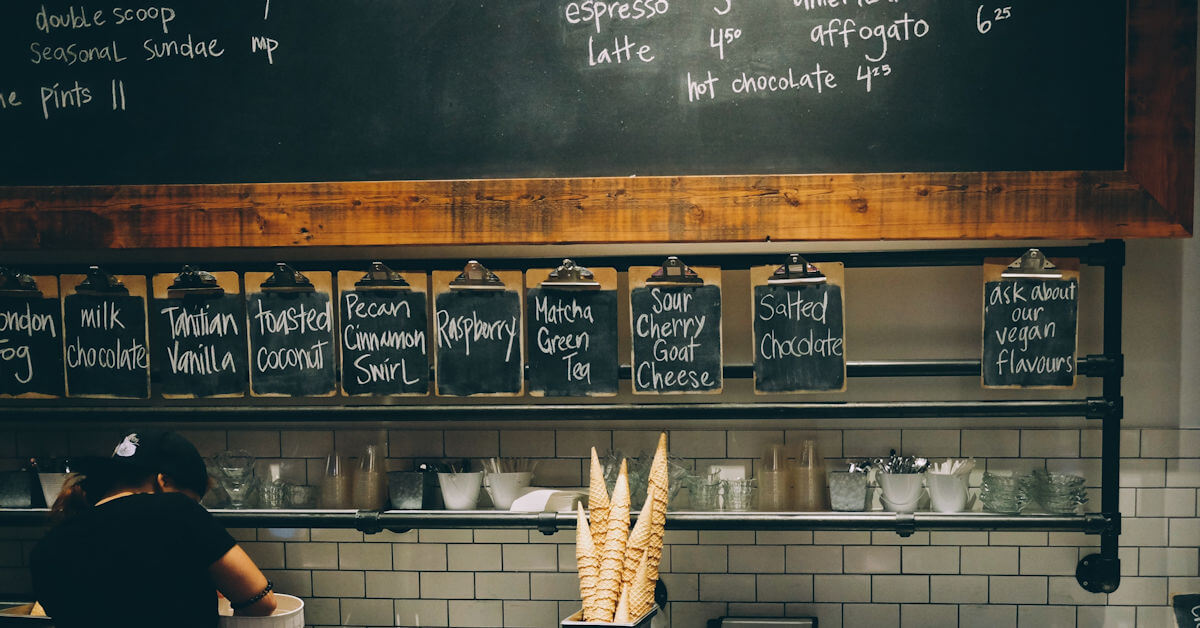 A menu is an essential part of every website. Menus offer the visitors of a website to view the links to all the important sections of the site in one place. While WordPress offers basic menu options for its users, there are now many enhanced menu widgets and plugins available for WordPress.
You can use these plugins to maximise the number of menu items that you want and have them efficiently consolidated in one place. Some of these plugins have quite a few advanced features too. This not only makes the experience better for your visitors but also helps them to navigate easily through your website. Hence, it is important to have a proper, prettified yet useful menu for your website.
We have put together a list of some of the best menu plugins for WordPress that you can either get for free or buy for a nominal amount of money.
QuadMenu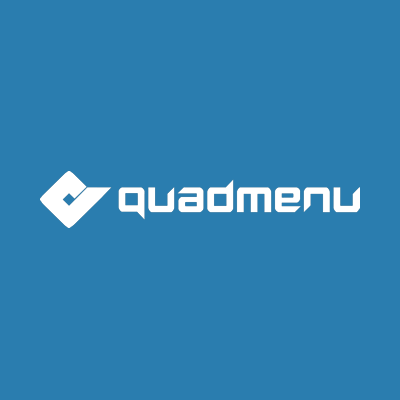 The first menu plugin on our list is QuadMenu. It is a valuable open-source contribution by the WordPress community developers, rated 4.7/5 stars with over 10,000 installs on the official WordPress website.
Every single part of your menu will be customisable with this WordPress plugin. It offers some beautiful readymade layouts and themes and you can pick one that suits your requirements best. There are so many great options that it might take you a while to be able to settle on one! QuadMenu uses a combination of horizontal, vertical, off-canvas, and collapsible menus which, complete with their mobile-first approach, make it a great choice if you want your menu to function perfectly on all kinds of devices.
The developers of QuadMenu also have very comprehensive documentation on their website. It covers each step – from installation to configuration – in great detail.
While some basic features are all offered free of cost, a regular license for the premium version of this plugin may cost from $15 to $60, depending on your choice of package.
Here is a list of plus points for this plugin.
No need for any prior coding knowledge or experience
Responsive design
Easy drag and drop mechanism
High customizability for premium versions
Works smoothly with multiple themes
The free version offers

Horizontal and vertical menus along with off-canvas menus
Responsive design
Sticky menu
Search, Icons, and Cart Menus
Support for Google Fonts, Font Awesome icons, and Visual Composer

Allows users to design multiple mega menus, tab menus, carousel menus, vertical menus with dropdown functionality, and a lot more in premium versions
Offers multiple site licenses and 6 months to a year of after-sales support for premium versions
Mega Main Menu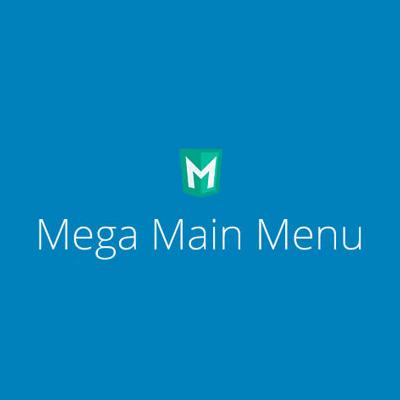 Mega Main Menu gives some tough competition to many other alternatives when it comes to simple and elegant yet highly functional menu plugins.
The stats on CodeCanyon speak volumes about Main Mega Menu's popularity and excellence. It has a rating of 4.57/5 stars and has accumulated a sales figure of over 7,000+.
Their amazing demo allows you to pick and choose the options given on the demo page, and you can see your changes take effect in real-time. This is an excellent time-saving strategy that lets the user decide whether or not Mega Main would indeed be the right fit for them.
A standard license would cost you $16 with 6 months of support, which can be extended to a year for an additional $4.13.
Here are some features that Mega Main Menu boasts about.
Responsive menu design
Sticky menus
Full logo, search and dropdown integration into your chosen menu
More than 10 combinations of dropdown menus with widgets, text, images and other elements of your choice
High customizability
Over 1,600 high-quality vector icons and more than 600 Google Fonts available
Works with the WPML plugin for multilingual sites
Superfly Responsive Menu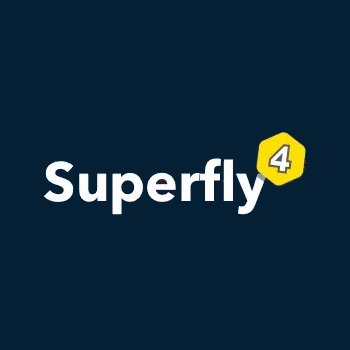 Superfly is one of the trendiest menu plugins available for WordPress right now. It currently stands at over 7,300 installs and has gathered an almost perfect rating of 4.85/5 stars on CodeCanyon.
Their demo website shows 10 different vertical menu styles, such as the compact Navigation Bar (that is a stack of menu items always visible along the left side of the screen), the sombre Image Background menu, and the more stylistic Skewed Video Panel menu. There is also a Mouseover menu which exposes the sidebar with just a hover of the mouse over the left corner of the screen.
You can obtain a general license for $29 and can stretch the support period from 6 months to one full year by paying an extra $9.
Here are some other features that come with the Superfly plugin.
Fully responsive menu layout
Supported on multilingual sites
Login and Contact forms
Allows the use of video background
Shows live preview during customisation/configuration sessions
A wide range of icons and Google Fonts support
Very easy-to-use admin panel
UberMenu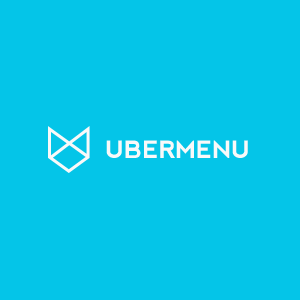 Based on the WordPress 3 Menu System, UberMenu is another popular menu plugin on CodeCanyon. It is slightly more expensive than some of its competitors but that has not stopped its 78,000+ trusting customers from investing in it. Hence, the excellent features truly justify this difference in pricing. Happy with the plugin's performance, users have rated it 4.68 stars out of 5.
Apart from the standard offerings, one amazing feature that stands out in UberMenu is its dynamic menu item generation. As the term suggests, the plugin automatically generates items depending on the latest content that has been added to your website. It then adds these items to a submenu. All you need to do is set up and configure this functionality properly to make it work as you wish.
A regular UberMenu license will cost you $25, with 6 months. You can pay an additional $7.50 for 6 more months of support.
For general FAQs and instructions, they have published the UberMenu Knowledgebase on their site. This covers a variety of topics, such as how to get started with this addon, and also has a series of short tutorials to walk you through some of the processes.
Below is a list of some features of UberMenu.
Easy-to-implement customisation with live preview
Responsive design highly optimised for mobile
No restriction on the number of levels for flyout submenus
Automatic column-wise distribution of menu items
Dynamic filtering and sorting of search results
Hybrid mega menu and submenu styles with horizontal and vertical menus
Support for over 20 Google Fonts
Easy integration of Search Bar, Google Maps, Contact Form and other widgets
Hero Menu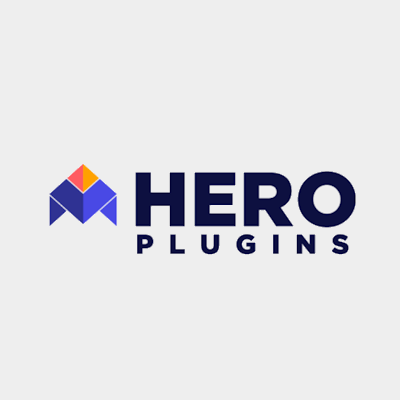 Rated at 4.5 stars out of 5, Hero Menu has garnered a total of over 5,000 sales on CodeCanyon. Like many of its competitors, it offers fully responsive menu layouts. It allows users to design menus of all kinds, from highly complex mega menus to simple and elegant standard menus.
A standard single-user license with 6-month support costs $20. The support period can be extended to 12 months with a small payment of $5.63.
The integration of this plugin into your website should be a piece of cake. It supports many popular themes such as those by Canvas and Divi. However, if you still face any issue with integration, be sure to send your queries to their much-praised customer support.
Some other great features that HeroMenu provides are:
Extremely easy to use admin panel
Drag and drop options for the menu and navigation structure builders
Easy 3-step process for building a mega menu
Great collection of 60 colour presets for aesthetic menu colour schemes
Modifiable sticky menu
More than 250 free icons to go with your menu labels
Support for 650+ Google Fonts
Menus which can display custom dynamic content
Recently added Eyebrow menu and Role-based menu
Detailed yet crystal clear documentation
Wrapping Up
While our list covers some of the popular names, there are almost 1,000 menu plugins available on the WordPress plugin library which you can browse through for a barrage of alternatives.
If you think your website has a need to offer visitors with an array of options right in the menu pane, you can pick a plugin that provides relatively fancy, multitier submenus. However, if your website does not have a lot of navigational content to offer to visitors or if you do not wish to overwhelm your visitors with too much content at their fingertips, so to speak, then you should go for something much simpler, perhaps with a little less flair.
Whether you pick a free plugin or a paid one, one thing you need to keep in mind is that your choice should depend on your website requirements.
---
About the Author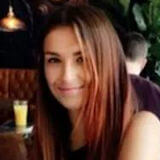 Emily Williamson is a Technical Writer at Goodcore Software. It is a bespoke software development company in the UK. We focused on helping entrepreneurs, small, and medium businesses create competitive and winning software. I'm passionate about exploring and writing about technology innovation, mobile apps and software solutions.
Get notified about our new posts
By submitting this form I accept the
Privacy Policy
and I agree to receive blog-related information from Super Monitoring.